Sell my house fast in

Albuquerque, New Mexico

with an iBuyer
Contact a Specialist

(866) 655-1802

Mon-Fri 9AM-5PM EST
Albuquerque

real estate

market overview
Average Monthly Rent

:

$919

Home Price/Value Percentage Change

:

6.30%

Median Home Value

:

$211,574

Best Time To Sell a Home

:

June

Affordability Index

:

High

Public School Ranking

:

51
Location and weather
Albuquerque is 64 miles southeast of Santa Fe. It lies in the Chihuahuan Desert, in a broad valley that stretches about 30 miles east-west. It's a part of The Sandia Mountains that run along the eastern side of Albuquerque. The Rio Grande flows north to south through its center, while the West Mesa and Petroglyph make up the western part of the city.
Albuquerque has one of the highest elevations of any major city in the US, ranging from 4,900 feet above sea level near the Rio Grande to over 6,700 feet in the foothill areas of Sandia Heights and Glenwood Hills. The Sandia Peak Tramway, Indian Pueblo Cultural Center, Petroglyph National Monument, Albuquerque Old Town and the annual Albuquerque International Balloon Festival are some of the many places and activities of the city.
Albuquerque summers are hot, while the winters are short and cold. Summer temperatures are in the 90's, with lows in the high 60's. The winter temperatures are the low 50's, with lows in the 20's.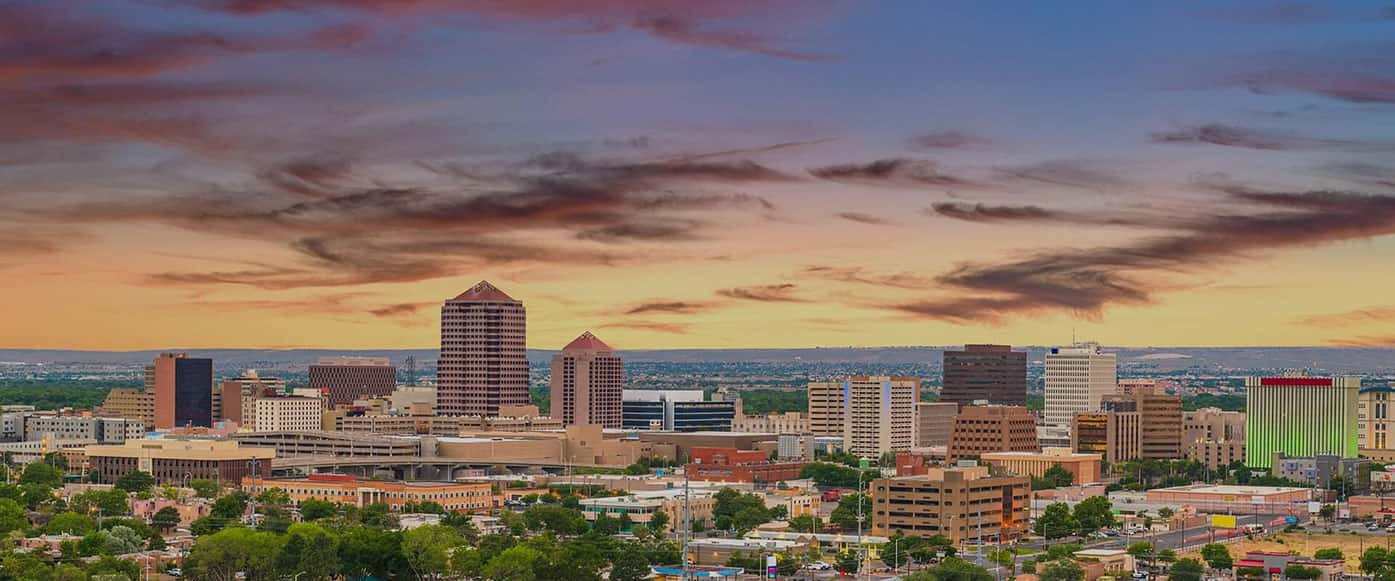 Population, job market and
cost of living
Albuquerque's population in 2019 was 556,718, with a growth rate of 4.8%.
The job growth has increased by 3.29% over the last year and in ten years, is predicted to have increased by 34.51%. The major industries are in healthcare, social assistance, educational services and retail trade. The largest employers are Sandia National Laboratories, The University of New Mexico, Presbyterian Health Services, Ernest Health and Lovelace Health System. The cost of living is moderate, due to the Albuquerque real estate market and moderate cost of available housing.
With a warm climate, many outdoor venues, a thriving arts and museum culture, a historic Old Town and moderate cost of living, Albuquerque will continue to attract those that want to work and live in this scenic part of New Mexico.
Albuquerque

real estate

market details
Hottest neighborhoods
Ventana Ranch

Taylor Ranch

Nob Hill

Tanoan East
What is the market value
of my home?