Sell my house fast in

Baton Rouge, Louisiana

with an iBuyer
Contact a Specialist

(866) 655-1802

Mon-Fri 9AM-5PM EST
Baton Rouge

real estate

market overview
Average Monthly Rent

:

$1,208

Home Price/Value Percentage Change

:

3.70%

Median Home Value

:

$203,893

Best Time To Sell a Home

:

November

Affordability Index

:

Moderate

Public School Ranking

:

49
Location and weather
The location of Baton Rouge is on the eastern side of Mississippi River and is around 60 miles from the Gulf of Mexico. It's the capitol of Louisiana, and has a semi-tropical climate. This city receives around 55 inches of rain per-year, which explains why it's the fifth wettest city in the United States. It's also a fairly cheap place to live, and is one of the most tax-friendly states in the country. While it's mostly known for its famous food scene and spirited culture, it's also known to be family-friendly.
This colorful city has a little something for everyone, as its home to sports venues, stadiums, universities, museums, markets, tours, and an active nightlife. Some must-see areas include the Red Stick Farmers Market, the Baton Rouge Zoo, Capitol Park Museum, the USS Kid, and the Louisiana State Capitol.
The weather in Baton Rouge is made up of long, hot summers and short, cold winters. During summer, temperatures have highs in the 90's and lows in the 60's. Winter temperatures have highs in the 60's and lows in the 40's.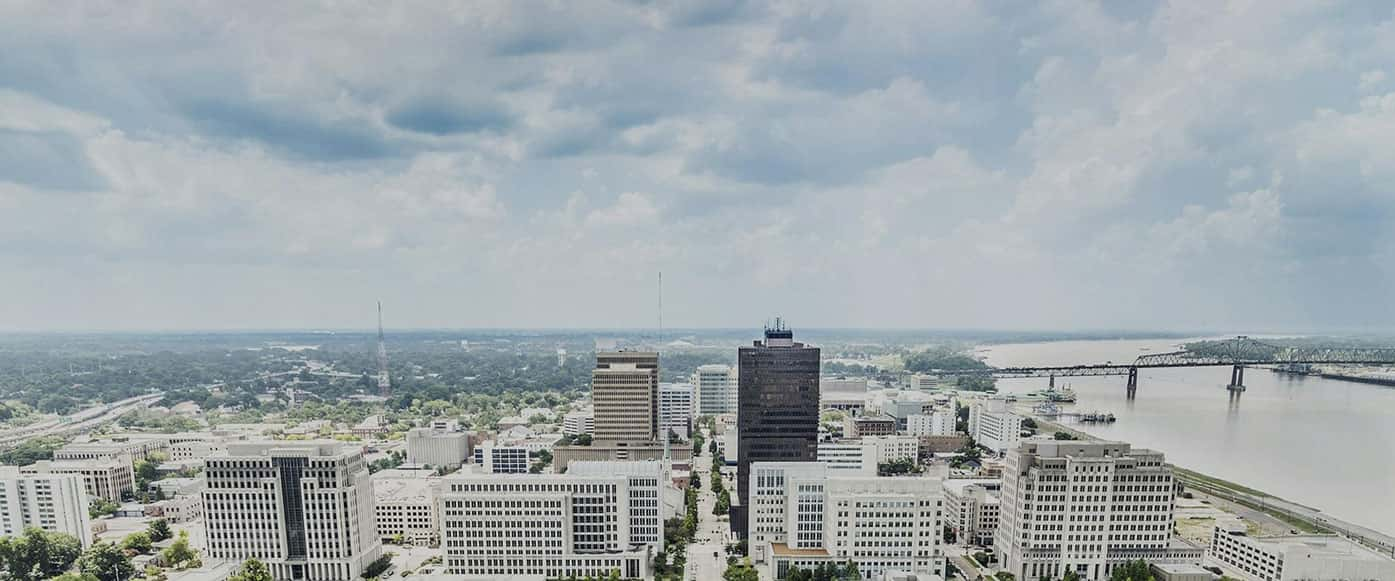 Population, job market and
cost of living
The population here is 226,864.
The job growth in this city has decreased by -5% over the last year and in ten years, is predicted to have increased by 24.43%. Dominant industries here include audio engineering, education, energy, government and manufacturing. The largest companies to work for here are The Shaw Group, Amedisys, Turner Industries, LA University Continuing and CB&I Government Solutions Inc
The cost of living in Baton Rouge is lower than the national average, making it a fairly affordable place to live.
Baton Rouge

real estate

market details
What is the market value
of my home?