Sell my house fast in

Boise, Idaho

with an iBuyer
Contact a Specialist

(866) 655-1802

Mon-Fri 9AM-5PM EST
Boise

real estate

market overview
Average Monthly Rent

:

$1,186

Home Price/Value Percentage Change

:

12.4%

Median Home Value

:

$307,500

Best Time To Sell a Home

:

August

Public School Ranking

:

32
Location and weather
Due to its wide river valley at the foot of the Rocky Mountains, National Geographic has crowned Boise as the number one Adventure City in the United States. The Boise River runs through the center of the city, joining the Snake River about 40 miles to the north.
The summers in Boise are hot, dry, and mostly clear. Temperatures in the summer reach a high in the low 90's and lows in the 60's. The winters are cold, with high temperatures in the 40's and lows in the 20's.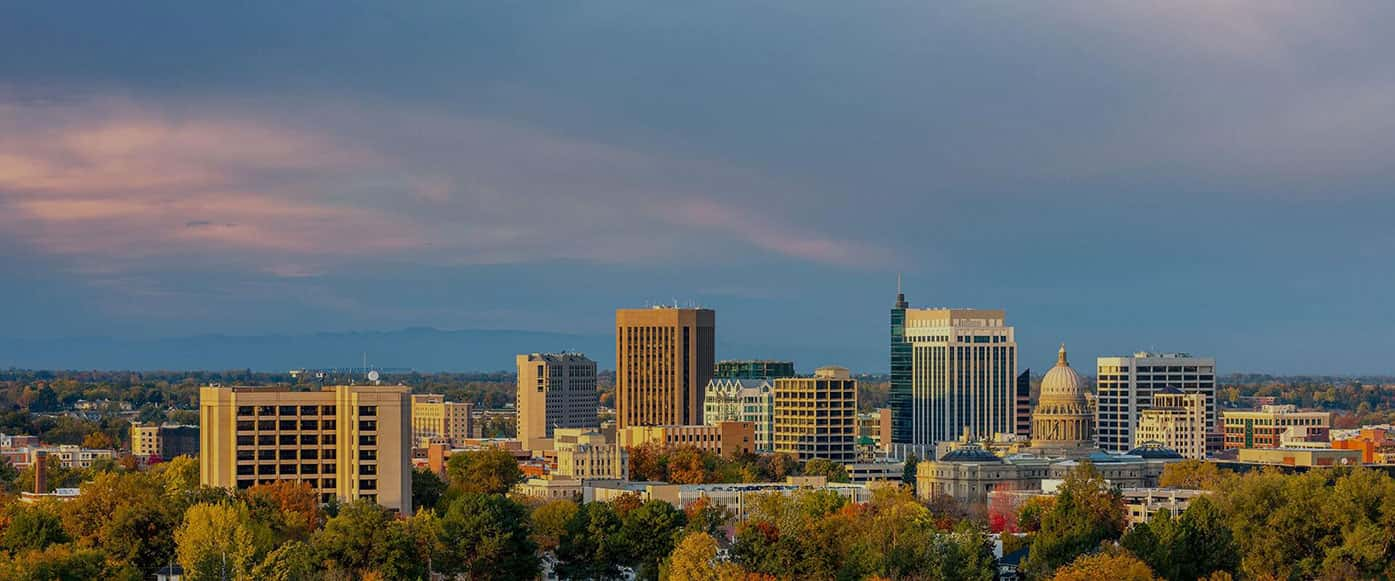 Population, job market and
cost of living
Boise's population in 2018 was 182,595, with a growth rate of 1.7%.
The job growth has increased by 3.55% over last yearand in ten years, is predicted to be 50.85%. The job growth is impressive due to tech, and other industries flourishing there. The largest employers include Micron Technology, WinCo Foods, and Boise Cascade.
The cost of living is moderate, due to the Boise real estate market and availability of housing. With rivers for paddle boarding, kayaking, rafting or fly fishing, and parks for hiking and biking, along with steady job growth, diversified industries, and a moderate cost of living, Boise is poised to attract those that want to work and play in an adventure city.
Boise

real estate

market details
Hottest neighborhoods
Peachtree Heights East

Brookwood

Collier Hills North

North Buckhead

Brookwood Hills

Peachtree Park

Buckhead Forest
What is the market value
of my home?