Sell my house fast in

Bridgeport, Connecticut

with an iBuyer
Contact a Specialist

(866) 655-1802

Mon-Fri 9AM-5PM EST
Bridgeport

real estate

market overview
Average Monthly Rent

:

$1,121

Home Price/Value Percentage Change

:

7.4%

Median Home Value

:

$206,963

Best Time To Sell a Home

:

June

Affordability Index

:

Fair

Public School Ranking

:

66
Selling a home in
Bridgeport, CT
The median home value in Bridgeport is $206,963, but that number is expected to fall by 0.2% within the next year. If you're hoping to earn the most for your home, we suggest selling in August. Sales during this month are almost 20% higher than the yearly average. If you're more interested in a quick sale, consider selling in July. Sales during this month are 8 days faster than the sales of any other month.
Working with an iBuyer means an assured quick sale. In just 24 hours, they'll provide you with an all-cash offer. They'll even take care of the staging, showings and cleaning of your home, so you don't have to.
Location and weather
Bridgeport is located in Fairfield County, and is the most populated city in Connecticut. It's in the southwest region of the state, and lies at the mouth of the Pequonnock River. It is home to two harbors as well; the Bridgeport Harbor and the Black Port Harbor. Thanks to the Amtrak and Metro-north commuter trains, transportation into New York city is easily accessible for those who are employed there. The ferry service, that runs from Bridgeport into Long Island, even offers vehicle transportation. One of the more popular areas of the city is Downtown Bridgeport, where residents and visitors alike enjoy festivals, shows at the Bijou Theatre or Downtown Cabaret Theatre, and a variety of fine dining options.
Bridgeport even has something for the sports fans out there, as it's home to the Bridgeport Harbor Yard sports complex. This venue hosts games for the Bridgeport Bluefish, Bridgeport Sound Tigers, Fairfield University Stags, and the Bridgeport Knights. For those visiting the city for the first time, spend a day at Seaside Park, see the animals at Beardsley Zoo, have a drink at Fifth State Distillery, or take the kids to Discovery Museum.
The weather in this city consists of comfortable summers, and wet, windy winters. Summer temperatures reach highs in the 80's and lows in the 50's. Winter temperatures reach highs in the 40's and drop to lows in the mid 20's.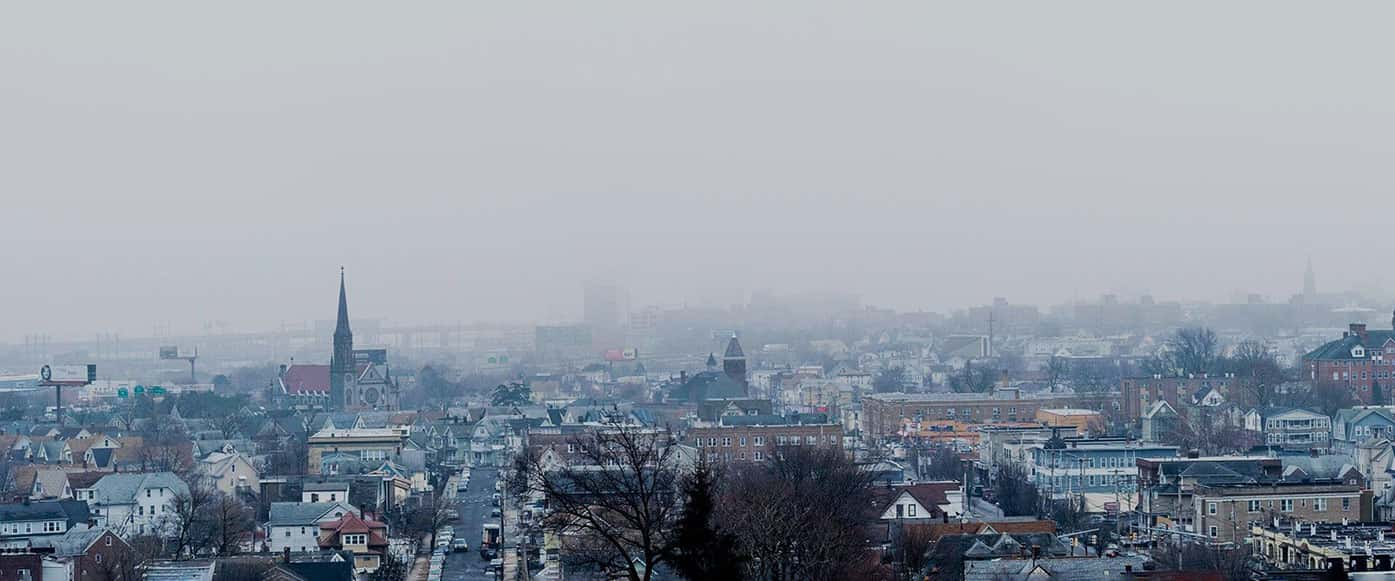 Population, job market and
cost of living
The population in Bridgeport is 143,010.
The job growth here has decreased by 0.3% over the last year but in ten years, is predicted to have increased by 21.9%. Several substantial industries here include manufacturing and trade, personal, business and health services, as well as wholesale and retail trade. Considerable companies to work for are People United Financial, Bridgeport Hospital, AffinEco, Trefz, and Visiting Nurse Services of Connecticut.
The cost of living in Bridgeport is slightly higher than the US average. This makes Bridgeport a more expensive place to live. Aside from higher living costs, the amenities Bridgeport offers deem its cost to be worthy. Close proximity to New York City, public transportation, and its sports culture make it one of the best places to live in Connecticut.
Bridgeport

real estate

market details
Hottest neighborhoods
Downtown

East End

East Side

Black Rock

North End
What is the market value
of my home?