Sell my house fast in

Chattanooga, Tennessee

with an iBuyer
Contact a Specialist

(866) 655-1802

Mon-Fri 9AM-5PM EST
Chattanooga

real estate

market overview
Average Monthly Rent

:

$1,009

Home Price/Value Percentage Change

:

6.90%

Median Home Value

:

$154,200

Best Time To Sell a Home

:

July

Public School Ranking

:

34
Location and weather
Chattanooga is a ravishing city surrounded by rolling hills. It's located in the valley of southeastern Tennessee, between the Appalachian and the Cumberland mountain ranges. The city lies on both banks of the Tennessee River at Moccasin Bend. The Chattanooga Aquarium and revitalized downtown area make it a tourist destination full of cobblestone streets and stately brick buildings.
The summers in Chattanooga are warm and humid, while the winters are short and cool. High temperatures are in the 80's, with lows in the 70's. Winter temperatures are in the mid-50's, with lows in the 30's. Fall and spring are known to be the most temperate and beautiful time of year.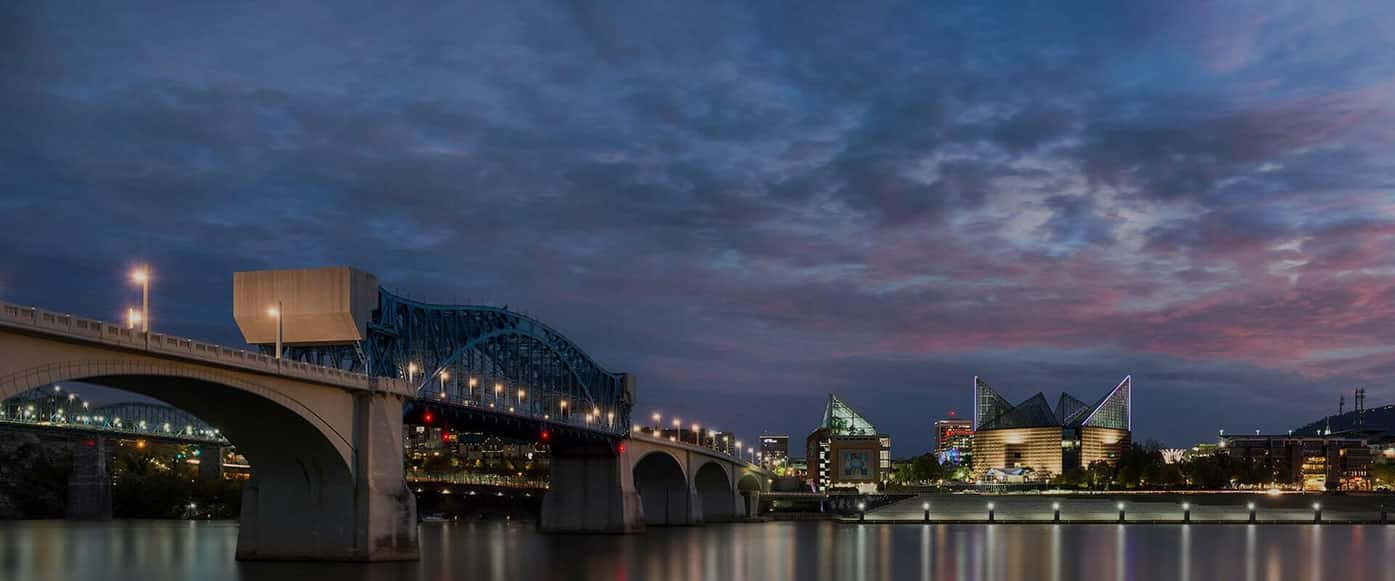 Population, job market and
cost of living
Chattanooga is the second fastest growing city in Tennessee, with a 2018 population of 180,557 and a growth rate of .93%.
The job growth has increased by 2.74% over the last year and in ten years, is predicted to have increased by 44.47%. The largest industries are in health care, social assistance, retail trade and manufacturing. The largest employers are Steward, the City of Chattanooga, and Unum.
The cost of living is low, due to the real estate market and availability of homes and land. It is only 2 ½ hours from Nashville and less than 2 hours from Atlanta, which makes it close to major cities and airports. With its mild seasons, thriving downtown area, major attractions, and low cost of living, Chattanooga will continue to attract people looking to live in a city with beautiful mountainside views.
Chattanooga

real estate

market details
Hottest neighborhoods
Lookout Mountain

Signal Mountain

Hixson

Red Bank

East Brainerd
What is the market value
of my home?