Sell my house fast in

Chicago, Illinois

with an iBuyer
Contact a Specialist

(866) 655-1802

Mon-Fri 9AM-5PM EST
Chicago

real estate

market overview
Average Monthly Rent

:

$2,216

Home Price/Value Percentage Change

:

-1.30%

Median Home Value

:

$272,270

Best Time To Sell a Home

:

June

Affordability Index

:

Moderate

Public School Ranking

:

23
Location and weather
Chicago is located in the north-eastern region of Illinois and resides on the shores of Lake Michigan. Known as one of the best places to live in Illinois, this city is the third most populated city in the country and one of the top urban areas of the world. With a reputation for some of the best deep-dish pizzas and hotdogs, this city is a great place for young professionals looking for employment opportunities and families looking to settle down. Chicago is also a large hub for sports fans, and those who appreciate architecture and the arts.
The weather here is classified as a humid continental climate. Winters can be frigid, and the city receives an average of 35 inches of rain per year.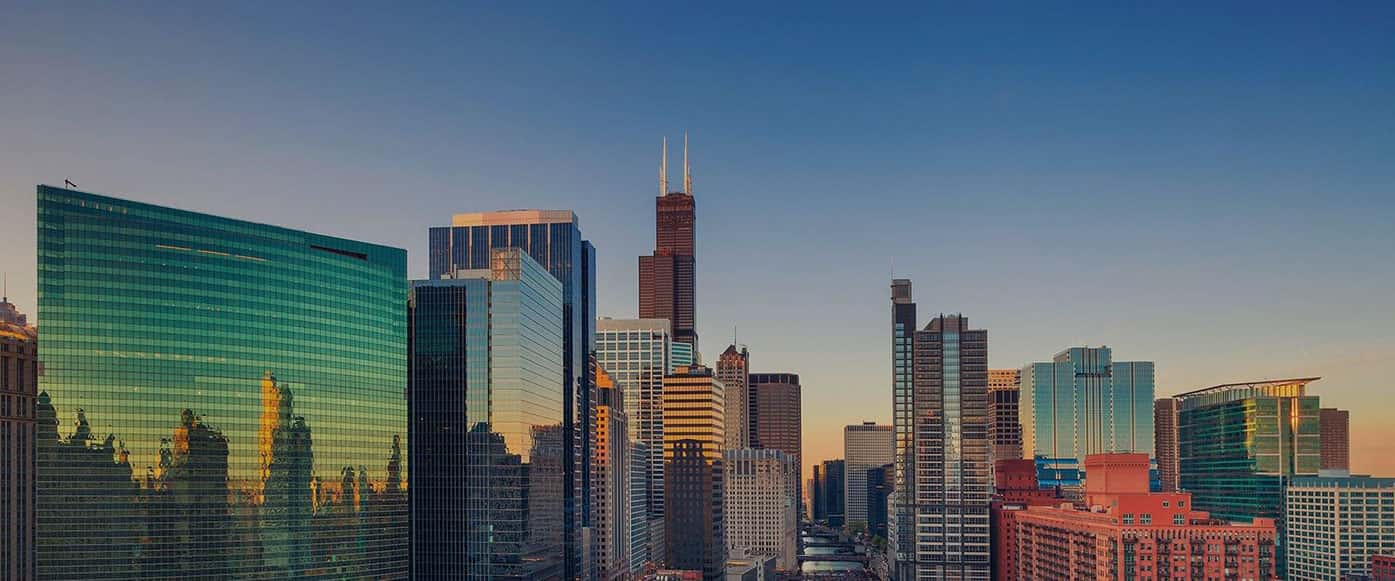 Population, job market and
cost of living
Chicago has a population of 2,761,625 with a growth rate of 0.18% annually.
The job market has decreased by -9.44% over the last year. In ten years, job growth is predicted to be 25.66%. Chicago is home to 36 different Fortune 500 Companies, as it is a massive hub for hospitality, manufacturing, transportation, health services and information technology. Chicago also has one of the world's highest Gross Domestic Products, amounting to $700 billion. Some of the largest companies here are Boeing, United Airlines, Caterpillar, Conagra Brands, and Deloitte.
Considering the size of this city, it is a more expensive place to live. Although, housing costs are lower than the US average housing cost.
Chicago

real estate

market details
What is the market value
of my home?