Sell my house fast in

Cincinnati, Ohio

with an iBuyer
Contact a Specialist

(866) 655-1802

Mon-Fri 9AM-5PM EST
Cincinnati

real estate

market overview
Average Monthly Rent

:

$978

Home Price/Value Percentage Change

:

7.80%

Median Home Value

:

$144,200

Best Time To Sell a Home

:

September

Public School Ranking

:

28
Location and weather
With its origins as a river port, Cincinnati is on the Ohio River in between the Little Miami and Great Miami Rivers. It is 15 miles east of the Indiana border and 50 miles southwest of Dayton, Ohio. With such a picturesque river location, Cincinnati is the center of a metropolitan area that includes portions of Ohio, Kentucky and Indiana.
The warm season lasts from late May through September with daily high temperatures above 77 degrees. The evening lows are in the 60's. The cold season is from early December to early March with average high temperatures below 49 degrees and lows in the 20's.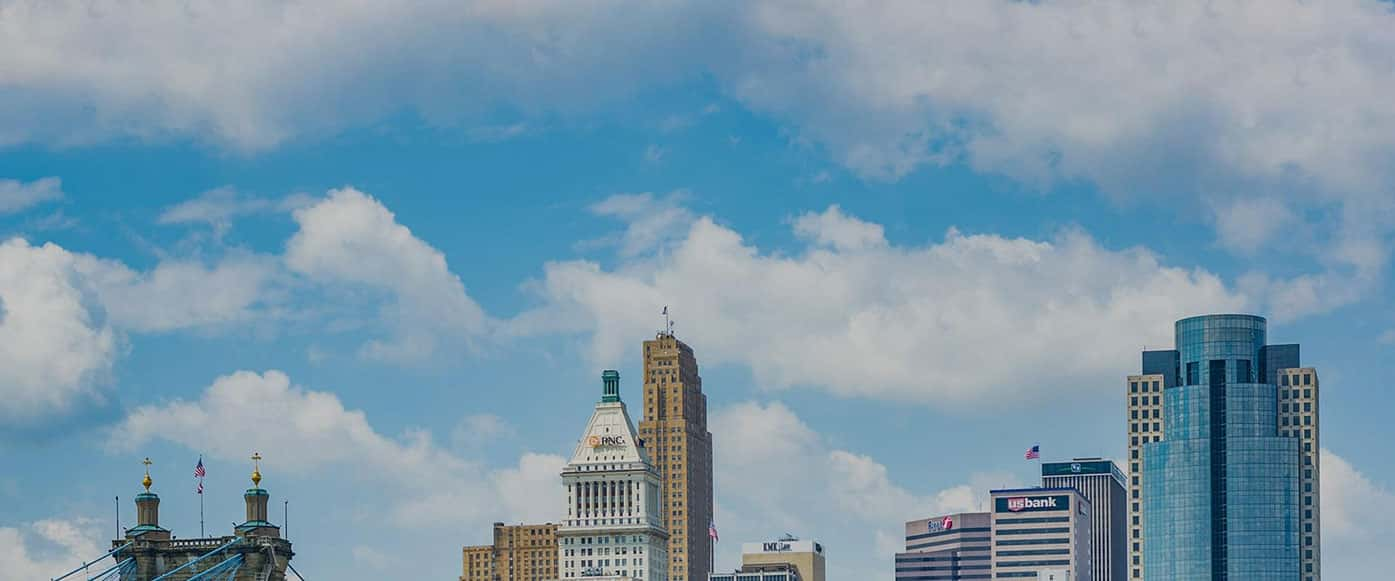 Population, job market and
cost of living
Cincinnati's population in 2018 was 302,605 with an annual growth rate of 0.32%.
The job market has increased by 0.8% from last year. 10-year predicted future job growth is 29.8%. Cincinnati is a national transportation hub and includes one of the largest inland coal parts in the country. It is also a recognized cultural center with museums and the Cincinnati Opera—the second oldest opera company in the nation. The largest employers include Health Care & Social Assistance, Retail Trade and Manufacturing.
The cost of living is low due to the Cincinnati real estate market and moderately priced housing. With its beautiful river location, international airport, job growth, low cost of living and emphasis of cultural events and activities, Cincinnati will continue to grow and attract more residents.
Cincinnati

real estate

market details
Hottest neighborhoods
Columbia Tusculum

Hyde Park

Mt. Lookout

Mt. Adams

Oakley

East Walnut Hills
What is the market value
of my home?