Sell my house fast in

Columbus, Ohio

with an iBuyer
Contact a Specialist

(866) 655-1802

Mon-Fri 9AM-5PM EST
Columbus

real estate

market overview
Average Monthly Rent

:

$1,183

Home Price/Value Percentage Change

:

6.70%

Median Home Value

:

$235,471

Best Time To Sell a Home

:

July

Affordability Index

:

Moderate

Public School Ranking

:

34
Location and weather
Columbus is at the junction of the Scioto and Olentangy rivers in the central part of Ohio. It is the capital of Ohio and has a rich and varied history. Columbus is at the center of a metropolitan complex that includes Dublin (northwest), Gahanna and Westerville (northeast), Reynoldsburg (east), and Grove City (southwest), and several municipalities. Ohio State University, which has one of the largest enrollments of any American university, is in Columbus. There are many other colleges in the city, and it has a well-educated and diverse population.
It has cold and windy winters with lows in the 20's and below and highs in the 30's. The summers are warm and humid with temperature highs in the mid 80's and lows in the mid 60's.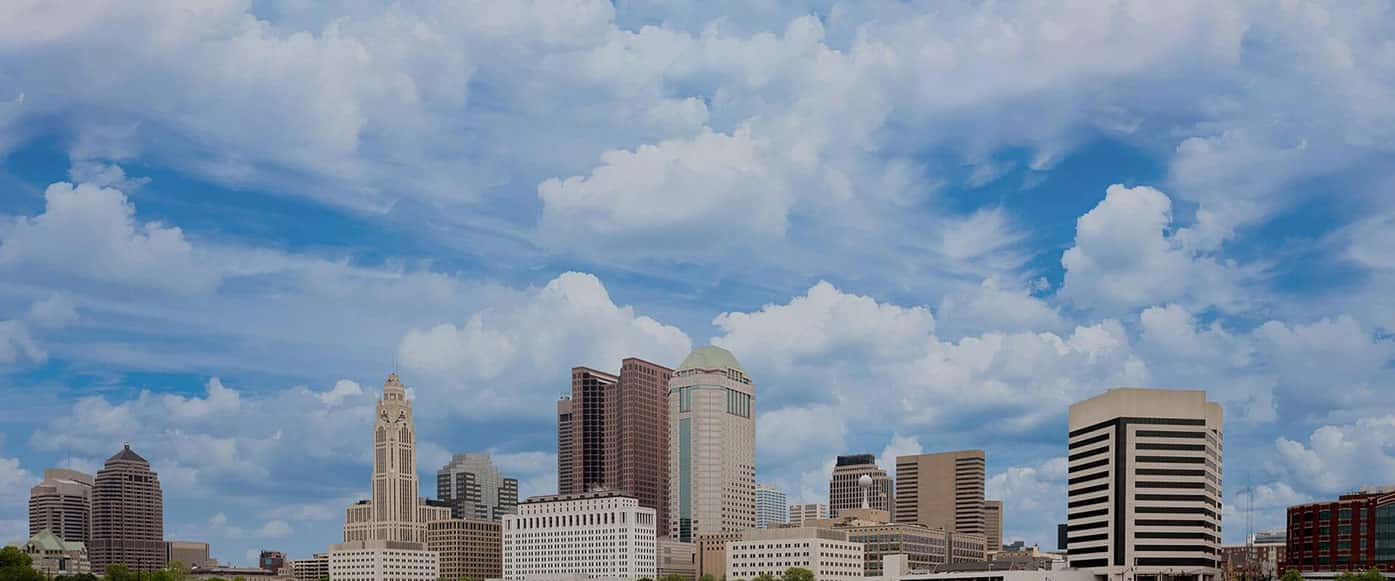 Population, job market and
cost of living
The population continues to grow at 1.28% last year, making Columbus one of the 15 fastest growing cities in the US with a population of 941,364.
Job growth is at -3.47% since last year. Large corporate businesses in Columbus include L Brands, The Ohio State University, Safelite Solutions, Ohio Health and Huntington National Bank. There is also a strong high-tech presence along with automotive, steel agriculture, small appliances and aerospace. The diversity of these major employers gives the city more economic stability and growth.
The cost of living is moderate due to the Columbus real estate market having moderate home prices. With a moderate cost of living, available and affordable housing, a steady job market backed by big corporate employers and Ohio State University as a cultural and education base, Ohio continues to attract those that want a northern based, diverse city with many opportunities.
Columbus

real estate

market details
What
people are saying
about iBuyer.com
"Wouldn't sell the traditional way after the ease of selling … "
---
Shannon S.
2078 Lynbridge Dr,
Reynoldsburg, OH 43068
What is the market value
of my home?