Sell my house fast in

Dayton, Ohio

with an iBuyer
Contact a Specialist

(866) 655-1802

Mon-Fri 9AM-5PM EST
Dayton

real estate

market overview
Average Monthly Rent

:

$808

Home Price/Value Percentage Change

:

13.9%

Median Home Value

:

$62,471

Best Time To Sell a Home

:

June

Affordability Index

:

High

Public School Ranking

:

30
Selling a home in
Dayton, OH
According to stats, spring is the best time to sell your home as a Dayton resident. During spring, sales peak and buyers are more likely to pay full price. The median home value is around $143,000, but the median price at which homes are listed is around $148,000. If you're urgent for a quick sale, check out iBuying.
iBuyers work to give homeowners an expedited sale for a fair price. They can close your home in as quick as a month, and they'll provide you with an all cash offer within 24 hours of entering in your homes information.
Location and weather
Dayton is within the Miami Valley area of Ohio and sits north of the Cincinnati metropolitan region. It is the 6th largest city in the state and fourth largest metropolitan area in Ohio. Dayton is home to many museums, landmarks, comedy clubs, bars, parks and scenic views, which makes it the prime spot for both families and young adults. Some of the more well-known attractions Dayton offers include the National Museum of the US Airforce and the 2nd Street Market, which is the perfect place to get brunch, coffee, or fresh fruit and vegetables.
The climate here consists of long, warm summers and cold, wet winters. Summer temperatures reach highs in the mid-80's and lows in the 50's, while winter temperatures reach highs in the 40's and lows in the mid-20's.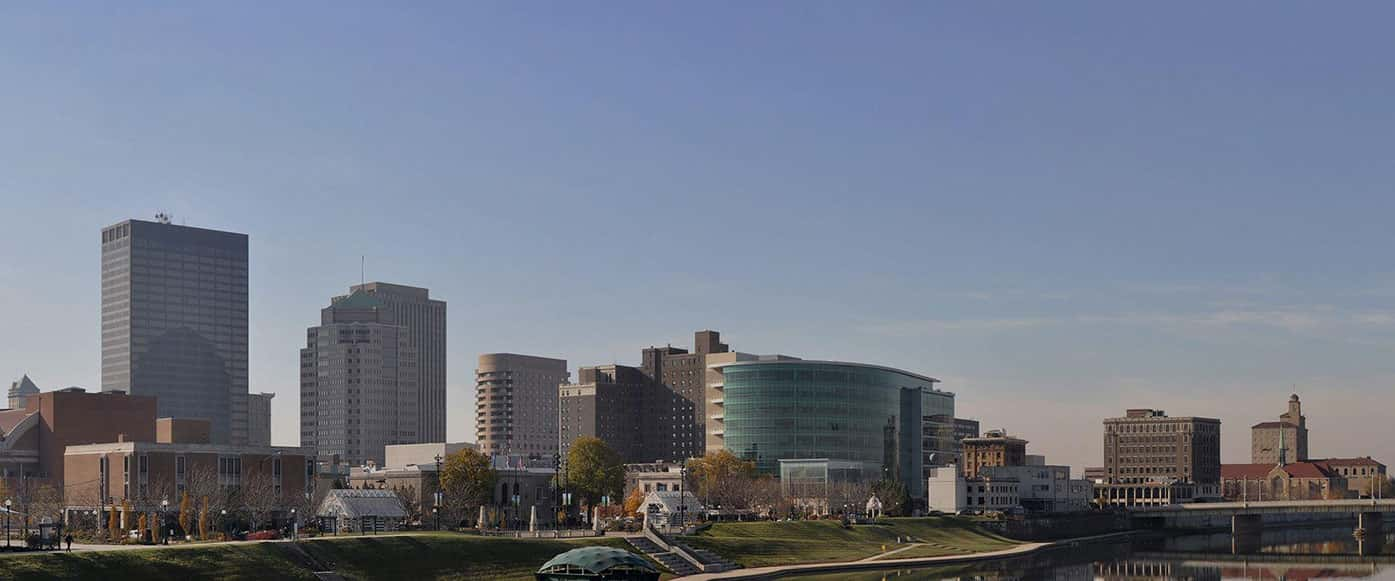 Population, job market and
cost of living
Dayton's population is 806,548, with a growth rate of .39%.
The job growth has increased by 0.7% over the last year and in ten years, is predicted to have increased by 27.6%. The largest industries here are health care and social assistance, manufacturing, and retail trade, while the highest paying are public administration, utilities, and management of companies and enterprises. The biggest companies in Dayton include Comfort Keepers, Miami Valley Hospital, University of Dayton, CareSource and Dayton freight.
The cost of living in Dayton is 9% less than the US average, with housing being the most significant cost. As Dayton continues to evolve, providing its residents with consistent job growth and a relatively low cost of living, it will attract both residents and tourists that are looking for a city with a thriving night life and strong art presence.
Dayton

real estate

market details
Hottest neighborhoods
Dayton View Triangle

Patterson Park

Pheasant Hill

Shroyer Park

Hearthstone
What is the market value
of my home?