Sell my house fast in

Des Moines, Iowa

with an iBuyer
Contact a Specialist

(866) 655-1802

Mon-Fri 9AM-5PM EST
Des Moines

real estate

market overview
Average Monthly Rent

:

$1,005

Home Price/Value Percentage Change

:

4.90%

Median Home Value

:

$189,985

Best Time To Sell a Home

:

July

Affordability Index

:

High

Public School Ranking

:

19
Location and weather
Des Moines is on the rolling hills of south-central Iowa. It resides on the banks of the Des Moines River, which is the longest river in the state and an important tributary to the Mississippi River. With its fertile farmland and coal deposits, Des Moines has great natural resources.
The summers in Des Moines are warm, humid and rainy with cold, windy winters. Temperatures in the summer are in the low 80's and high 60's. During the winter, temperatures are in the 40's with lows in the teens.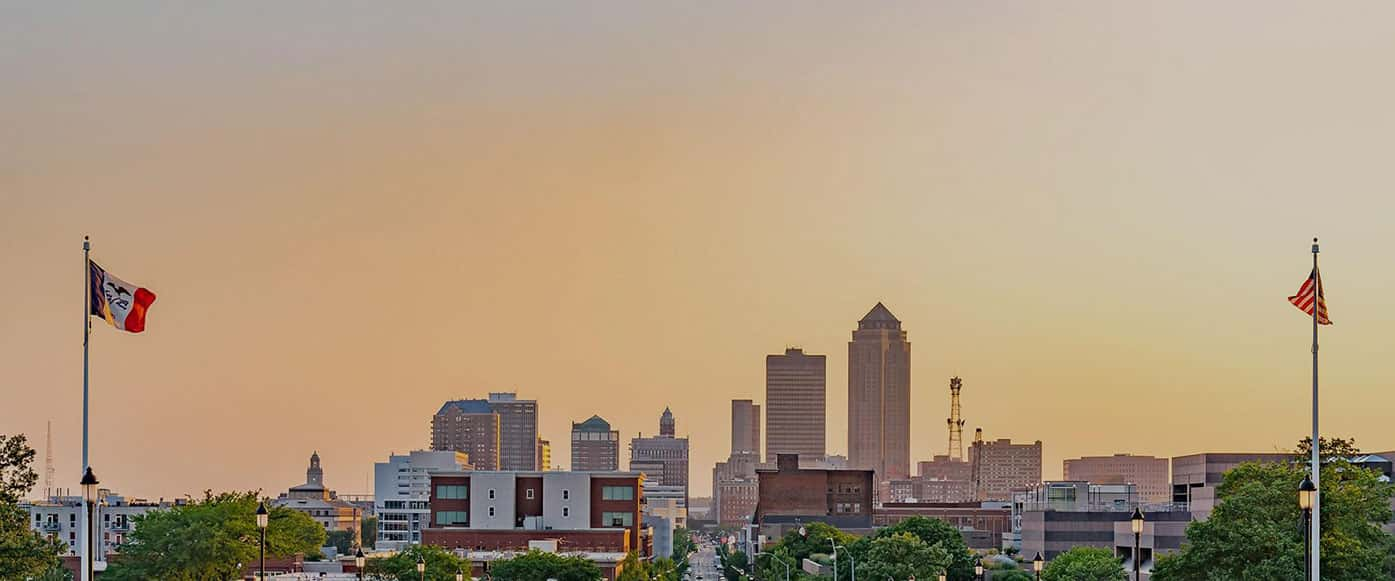 Population, job market and
cost of living
Des Moines' population in 2023 is 217,343, with a growth rate of 0.90%.
The job growth has decreased by -5.95% over the last year and in ten years, is predicted to have increased by 37.42%. Des Moines' major industries include financial services, insurance, government, manufacturing, trade and service. The region's finance and insurance sector has a $3 billion annual payroll. The major employers are Eurofins, UnityPoint Health, MercyOne, PPW Holdings LLC and Principal Financial Group.
The cost of living is low, due to the Des Moines real estate market and availability of affordable housing. With its mild summers, solid job growth and low cost of living, Des Moines will continue to attract new residents who want to live in this growing capitol of Iowa.
Des Moines

real estate

market details
What is the market value
of my home?