Sell my house fast in

Detroit, Michigan

with an iBuyer
Contact a Specialist

(866) 655-1802

Mon-Fri 9AM-5PM EST
Detroit

real estate

market overview
Average Monthly Rent

:

$1,215

Home Price/Value Percentage Change

:

5.70%

Median Home Value

:

$63,038

Best Time To Sell a Home

:

July

Affordability Index

:

Moderate

Public School Ranking

:

38
Location and weather
Detroit is most famously known as a car innovation and manufacturing city. With the decline of US automobile sales, it is reinventing itself, much like Pittsburgh did after the steel industry. It is nicknamed Motor City and Motown because of its rich car and music history. Located near the Great Lakes, Detroit gets extremely cold temperatures in the winter. Detroit serves as a vital port connecting the Great Lakes to the St. Lawrence Seaway.
The summer temperatures in Detroit are mild, with highs in the 80's and low's in the 60's. The winters are cold, with wind blowing from the Great Lakes and has high temperatures in the 30's and lows in the low 20's.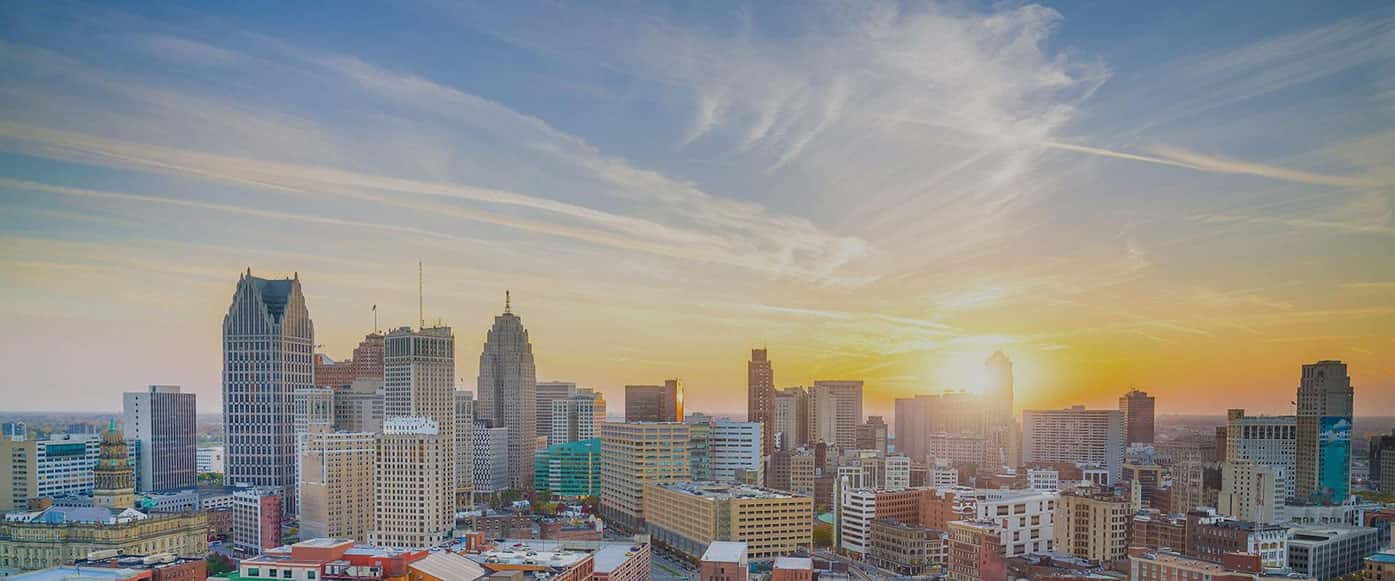 Population, job market and
cost of living
Detroit's population in 2023 is 616,710, with a decline rate of -1.20%.
The job growth has decreased by -10.54% over last year and in ten years, is predicted to be at 29.31%. The major employers are Health Care, Accommodation and Food Services, and Transportation. Detroit is a cultural center, with one of the largest theater districts in the country, second to New York City.
The cost of living is moderate, due to the Detroit real estate market and availability of housing. With a city waterfront location, reinvention of industries in the city, an increase in job growth, moderate cost of living and a rich heritage of music, theater and arts, Detroit will continue to rebound from a car manufacturing town into a thriving, job-diverse city.
Detroit

real estate

market details
What is the market value
of my home?