Sell my house fast in

Jackson, Mississippi

with an iBuyer
Contact a Specialist

(866) 655-1802

Mon-Fri 9AM-5PM EST
Jackson

real estate

market overview
Average Monthly Rent

:

$982

Home Price/Value Percentage Change

:

-3.10%

Median Home Value

:

$65,841

Best Time To Sell a Home

:

June

Affordability Index

:

Moderate

Public School Ranking

:

43
Location and weather
The city of Jackson is the capitol of Mississippi, and is located in Hinds County. It has the highest population of any other city in the state, and is often referred to as the "City with Soul". This name originates from the many R&B, blues, and jazz artists that would record music in the studios here. Jackson is known for its overall affordability, reasonable housing rates, and it's culinary/cultural advancement. While it isn't a city that necessarily promotes an out-door lifestyle, it does have several large bodies of water that are perfect for kayaking, canoeing, and sailing.
For those more interested in some in-door activities, Jackson is home to several museums that share history and art that's relevant to the city. Several of these are the Mississippi Civil Rights Museum, Mississippi Museum of Natural Science, Mississippi Children's Museum, Old Capitol Museum, Mississippi Museum of Art, and the Museum of Mississippi History. There's even a strong sports presence here, as it's home to the Mississippi Braves baseball team. In the downtown area, known as the Fondren district, there's also an abundance of restaurants, bars and entertainment options to choose from.
The weather in Jackson consists of long, hot summers and short, wet winters. During summer, temperatures reach highs in the 90's and lows in the 60's. During winter, temperatures reach highs in the 60's and lows in the 30's.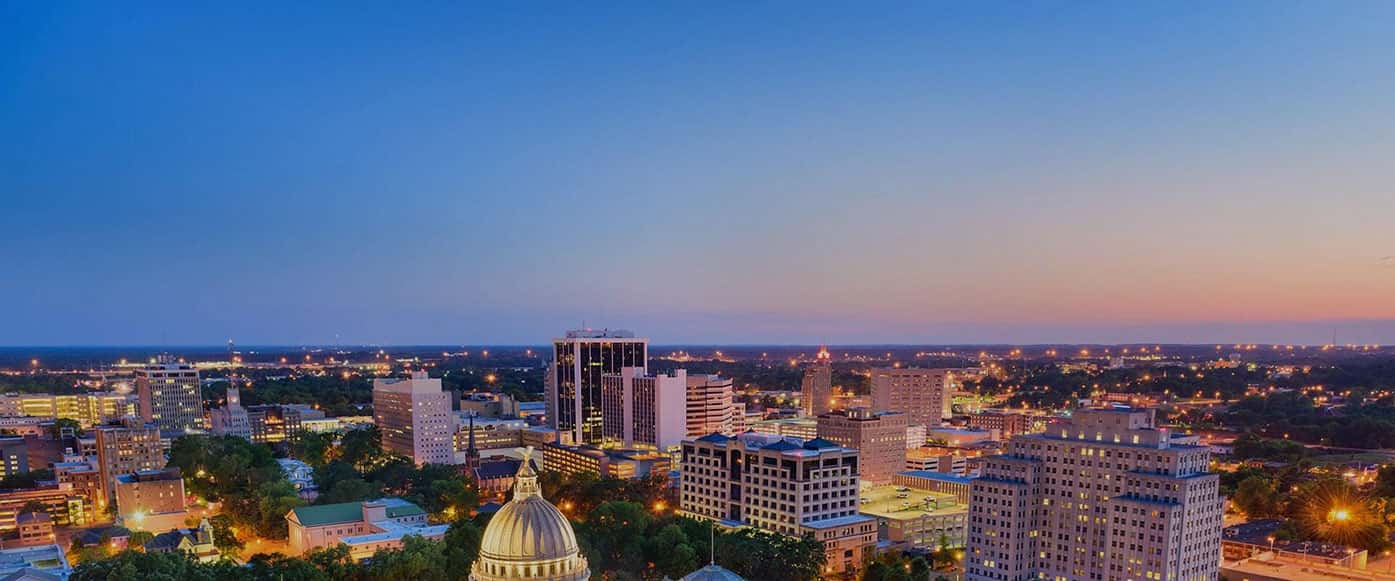 Population, job market and
cost of living
The population in this city is around 147,758, with a growth rate of -2.02%.
The job growth here has decreased by -5.17% over the last year and in ten years, is predicted to have increased by 29.93%. Some of the largest industries in Jackson are construction, distribution and trade, telecommunications, travel and tourism, as well as automobile services. Some highly-rated companies to work for here are Newk's Eatery, Cal-Maine Foods, Ergon, Jackson Public Schools, Trend Line Corporation.
The cost of living is lower than the national average. While it's slightly higher than Mississippi's average, it's still a very affordable place to live. This charming city attracts a variety of residents that are looking to live somewhere that feels quaint, but is progressive. With a low cost of living, plenty of recreational opportunities and a strong sense of community amongst neighborhoods, Jackson will continue attracting residents interested in moving to Mississippi.
Jackson

real estate

market details
What is the market value
of my home?