Sell my house fast in

Knoxville, Tennessee

with an iBuyer
Contact a Specialist

(866) 655-1802

Mon-Fri 9AM-5PM EST
Knoxville

real estate

market overview
Average Monthly Rent

:

$1,606

Home Price/Value Percentage Change

:

8.50%

Median Home Value

:

$309,237

Best Time To Sell a Home

:

June

Affordability Index

:

Moderate

Public School Ranking

:

28
Location and weather
Knoxville is in Knoxville county, and is the 3rd largest city in Tennessee. It is located in the eastern region of the state and is considered a part of the Appalachian area. Knoxville is a city known for valuing its history and heritage, and offers its residents many opportunities to enjoy nature, adventure, nightlife, and shopping. Most activities are free, family-friendly or even pet-friendly.
Some of these bigger attractions include Knoxville's Urban Wilderness, Ramsey Cascades waterfall, Concord Park, the Knoxville Museum of Art, East Tennessee History Center, and Market Square, the perfect place to shop for those who love either local boutiques or luxury name brands.
With the Tennessee River flowing through the downtown area of city, it's even a great place for the out-door enthusiast and water-sport fan. The city offers plenty of different areas for residents and tourists to paddle board, rock climb, golf, zip line, and even skateboard.
The weather in Knoxville consists of hot summer and wet winters. Summer temperatures are typically in the high 80's and low 60's, while winters temperatures reach highs in the 50's and lows in the 30's.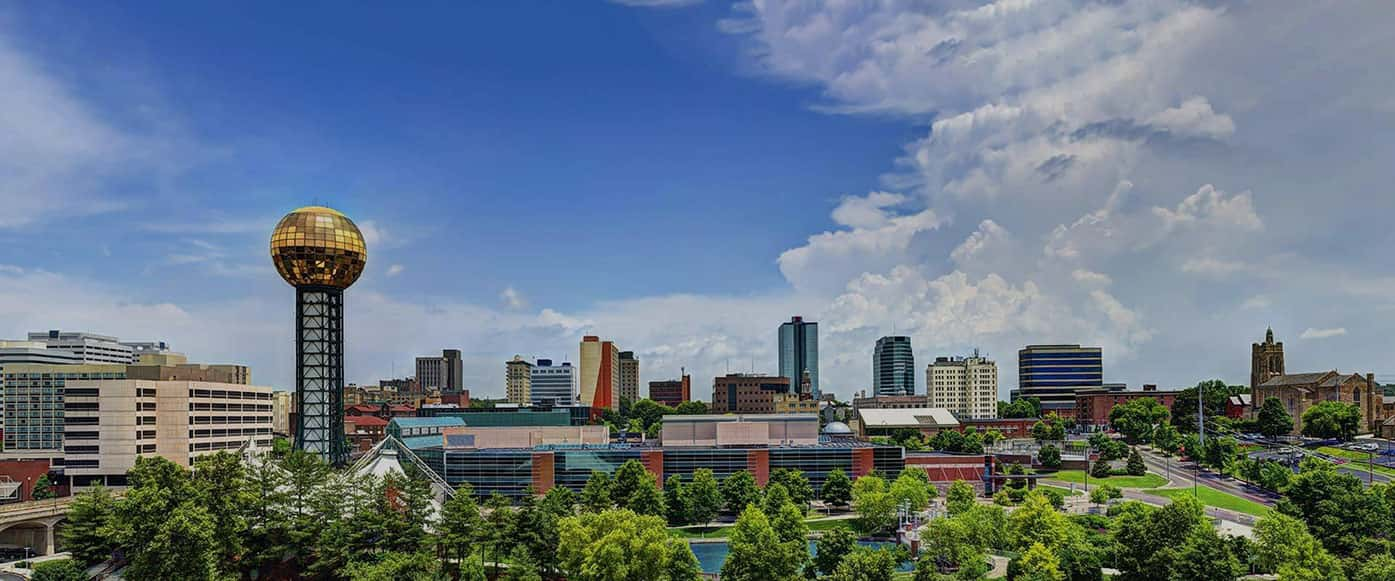 Population, job market and
cost of living
The population in Knoxville is 194,301, and has a current growth rate of 0.61% annually.
Job growth in this city has decreased by -4.24% over the last year and in ten years, is predicted to have increased by 37.54%. Some of the larger industries in Knoxville include retail trade, healthcare and social assistance and accommodations and food services. The biggest companies to work for include Regal Cinemas Corp, Regal, Pilot Flying J, Team Health and First Utility District of Knox County.
The cost of living is less than most metro areas, and is lower than the national average. Knoxville is the ideal city for someone looking to work, live and play in an environment that caters to a variety of different interests. Knoxville is also an affordable place to live, which is why people from all over find a home in its expanding city.
Knoxville

real estate

market details
What is the market value
of my home?