Sell my house fast in

Lexington, Kentucky

with an iBuyer
Contact a Specialist

(866) 655-1802

Mon-Fri 9AM-5PM EST
Lexington

real estate

market overview
Average Monthly Rent

:

$918

Home Price/Value Percentage Change

:

4.10%

Median Home Value

:

$196,946

Best Time To Sell a Home

:

June

Affordability Index

:

High

Public School Ranking

:

13
Selling a home in
Lexington, KY
June has proved to be the prime month to sell a home in Lexington. It takes 64 days to sell a home, and the median home value is $196,946. For some, 64 days is too long.
Despite why you may need to sell your home quickly, iBuyers have shown to be an efficient alternative to help you do so. They can help you close within a month, all without the hassle of real estate agents. There are many local and national iBuyers that can provide you with an instant, all cash offer.
Location and weather
Lexington is in Fayette county of north-central Kentucky. Resting just 79 miles east of Louisville, Lexington has been named "The Horse Capital of the World". Most famously known for the annual Kentucky Derby, Lexington is home to the Keeneland Kentucky Horse Park and the Godolphin at Jonabell Farms. Other landmarks include the Thoroughbred Park, the Lexington Cemetery, McConnell Springs and Jacobson Park.
The town also hosts the Kentucky Wildcats college basketball team at the Rupp Arena. With rolling hills, expansive stables and extensive horse farms, Lexington is also the center of the horse breeding and racing business. Lexington even offers The University of Kentucky, which explains its large student population.
In Lexington, the summers are warm and humid, while the winters are cold and wet. The summer temperatures are in the 80's, with lows in the 60's. Winter temperatures are in the 40's, with lows in the mid-20's.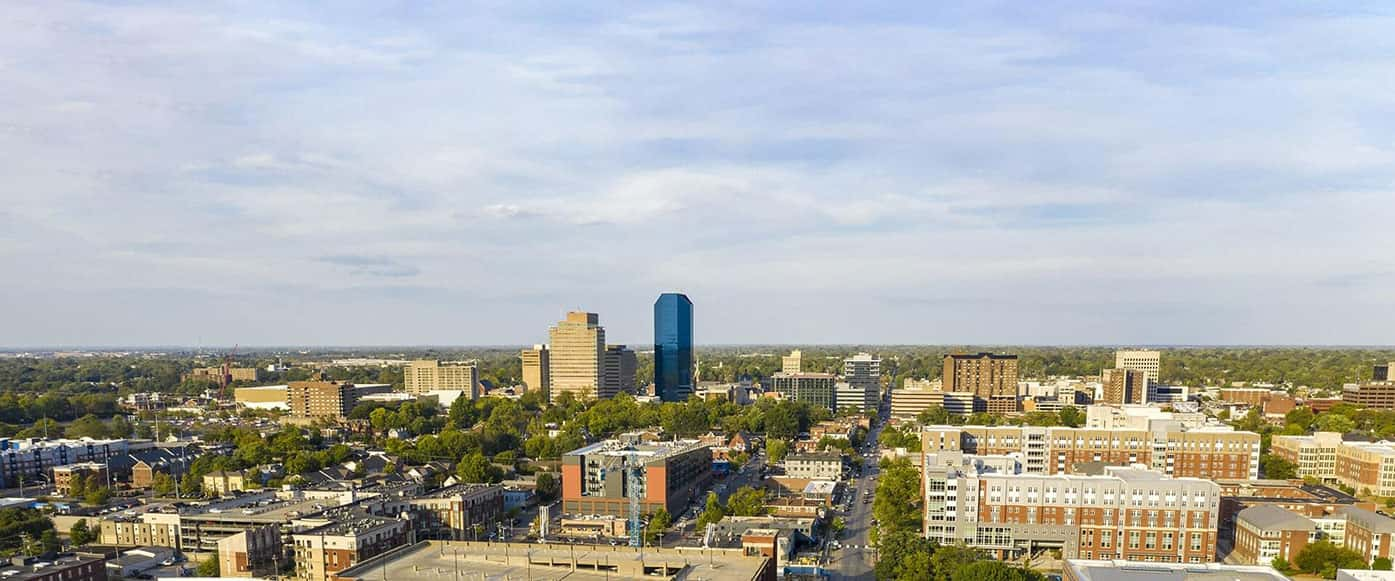 Population, job market and
cost of living
Lexington's population in 2019 was 315,109, with a growth rate of 9.4%.
The job growth has increased by 1.41% over the last year and in ten years, is predicted to have increased by 37.49%. The major industries are health care, social assistance, educational services and manufacturing. The largest companies to work for are Lexmark International, Tempur Sealy International, Valvoline, Fazoli's and Fayette County Public Schools.
The cost of living is low, due to the Lexington real estate market and cost of available housing. With a reputation of top-tier horse racing, strong sports culture, a state university, and improving job growth, Lexington will continue attracting families that want to live in a beautiful Kentucky city.
Lexington

real estate

market details
Hottest neighborhoods
Gardenside

Griffin Gate

Kenwick

Chevy Chase

Ashland Park
What is the market value
of my home?