Sell my house fast in

Little Rock, Arkansas

with an iBuyer
Contact a Specialist

(866) 655-1802

Mon-Fri 9AM-5PM EST
Little Rock

real estate

market overview
Average Monthly Rent

:

$784

Home Price/Value Percentage Change

:

1.2%

Median Home Value

:

$152,585

Best Time To Sell a Home

:

June

Affordability Index

:

High

Public School Ranking

:

37
Selling a home in
Little Rock, AR
In Little Rock, the median home value is $130,907 and June sales are 11.9% higher than the yearly average. In regards to time, May sales are around 7 days faster than the yearly average. While it often takes around 3 months to sell a home, many don't have that kind of time to spare.
When selling with an iBuyer, you'll receive an estimate for your home within 24 hours. Once you've confirmed your selling transaction with the iBuyer of your choice, it then becomes their responsibility to repair and re-sell your home for a small profit. It's one of the best ways to sell a home fast, without having to lift a finger.
Location and weather
Little Rock is the capital of Arkansas and is located in Pulaski County. Its name derived from a little area of rock formation near the Arkansas River, which was once a well-known area used for river-crossing. Little Rock accommodates to the many different tastes and preferences of its residents and visitors.
It's a hot spot for tours, walking or biking trails, state parks, sight-seeing, museums, and breweries. Some of its must-see attractions include the Arkansas State Capitol, the Big Dam Bridge, the Museum of Discovery, Riverfront Park and the Rock Town Distillery. Little Rock has a suburban feel, which can be associated with the many coffee shops and restaurants it has. It also has little traffic, despite being a larger city.
Little Rock is known to be partly cloudy year round, with humid summers and chilly winters. During the summer, temperatures reach highs in the 90's and lows in the 60's. During winter months, high temperatures are in the 60's and lows drop down to the mid-30's.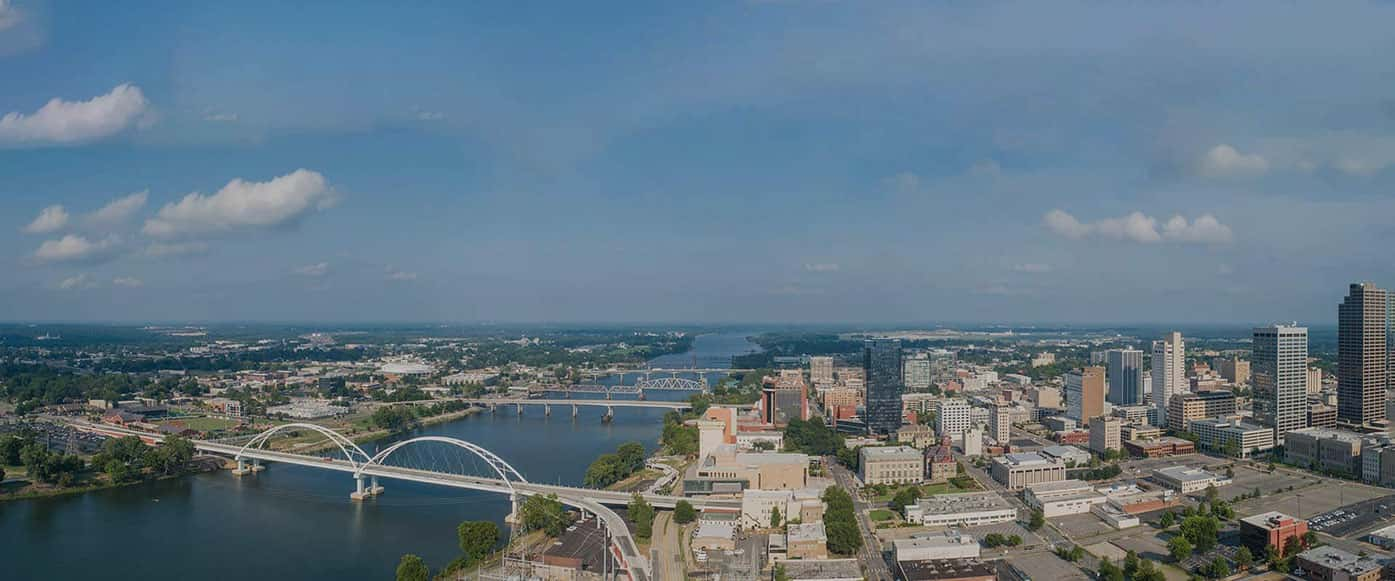 Population, job market and
cost of living
The population in Little Rock is 197,371, and it had a declining growth rate this past year of 0.13%.
Job growth on the other hand, has increased by 0.1% over the last year. In the next ten years, it's predicted to have increased by 33.5%. Some of the major industries here are healthcare, banking and finance, technology, aerospace, government, education, advanced manufacturing and agriculture. Several big companies to work for include Dillard's, Windstream Holdings, University of Arkansas for Medical Sciences, the Lofton, and the State of Arkansas.
The cost of living here is lower than the US average, and residents spend less on health care, food, and utilities, compared to the average American. The city of Little Rock is diverse, scenic, and affordable, which is why it's known to be a desirable place to live. If you enjoy a city that has an active out-door culture or you're simply looking to raise a family, Little Rock might just be the place for you.
Little Rock

real estate

market details
Hottest neighborhoods
Hillcrest

The Heights

Riverdale

Chenal Valley

River Market
What
people are saying
about iBuyer.com
"Minimal hassle and great follow up … "
---
Mark B.
36 Jackie Lane,
Conway, AR 72032
What is the market value
of my home?