Sell my house fast in

Minneapolis, Minnesota

with an iBuyer
Contact a Specialist

(866) 655-1802

Mon-Fri 9AM-5PM EST
Minneapolis

real estate

market overview
Average Monthly Rent

:

$1,660

Home Price/Value Percentage Change

:

-1.10%

Median Home Value

:

$314,974

Best Time To Sell a Home

:

September

Affordability Index

:

Moderate

Public School Ranking

:

15
Location and weather
Minneapolis is in southeastern Minnesota at the head of navigation on the Mississippi River near the Minnesota River. The city of St. Paul joins it on the east and forms the Twin Cities metropolitan area. Suburban communities nearby include Columbia Heights, Brooklyn Park, Plymouth, St. Louis Park, Richfield and Bloomington.
Minneapolis has a very cold winter from late November to early March with an average high temperature below 36 degrees and the average lows below 10 degrees. The summer season is from late May to early September with an average high temperature above 71 degrees and lows in the mid 60's.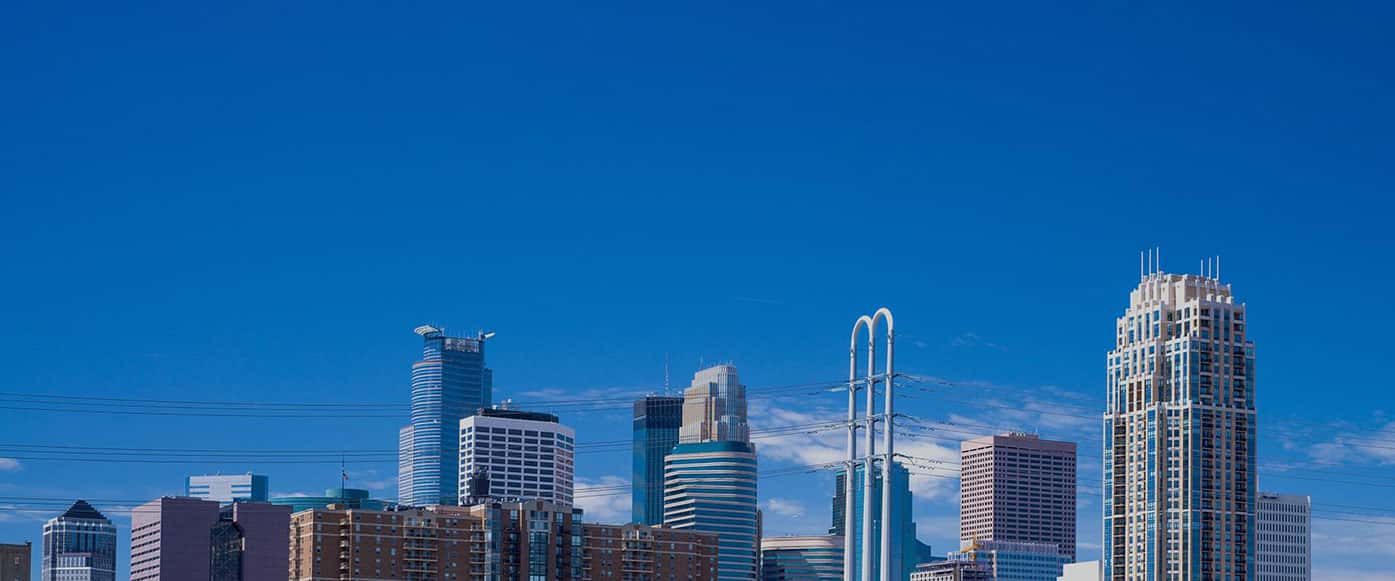 Population, job market and
cost of living
The population in Minneapolis is 444,168 with an annual growth rate of 1.08%.
The job market has decreased by -3.6% over last year. The 10-year job growth is predicted to be 36.67%. The largest employers in Minneapolis are Health Care & Social Assistance, Educational Services and Professional, Scientific & Technical Services. Major companies in Minneapolis include the corporate Target office, Aeon, Medtronic, Lucas and Kindred Escrow Corp.
The cost of living is moderate due to the Minneapolis real estate market with higher housing costs. While it may have a cold climate, Minneapolis continues to grow in people and in jobs with major businesses headquartered there. The Twin Cities will continue to attract more people looking for jobs and a mid-west style of living.
Minneapolis

real estate

market details
What is the market value
of my home?