Sell my house fast in

Nashville, Tennessee

with an iBuyer
Contact a Specialist

(866) 655-1802

Mon-Fri 9AM-5PM EST
Nashville

real estate

market overview
Average Monthly Rent

:

$1,787

Home Price/Value Percentage Change

:

4.80%

Median Home Value

:

$421,943

Best Time To Sell a Home

:

October

Affordability Index

:

Moderate

Public School Ranking

:

28
Location and weather
Nashville is in the north-central part of Tennessee. The Cumberland River runs through its cobblestone downtown area providing beautiful river views. Home to the Grand Old Opry and the famous Ryman Auditorium where the Grand Old Opry originated, Nashville is the home of country music.
The climate is moderate with warm, humid summers and cold but not frigid winters with light snow occasionally.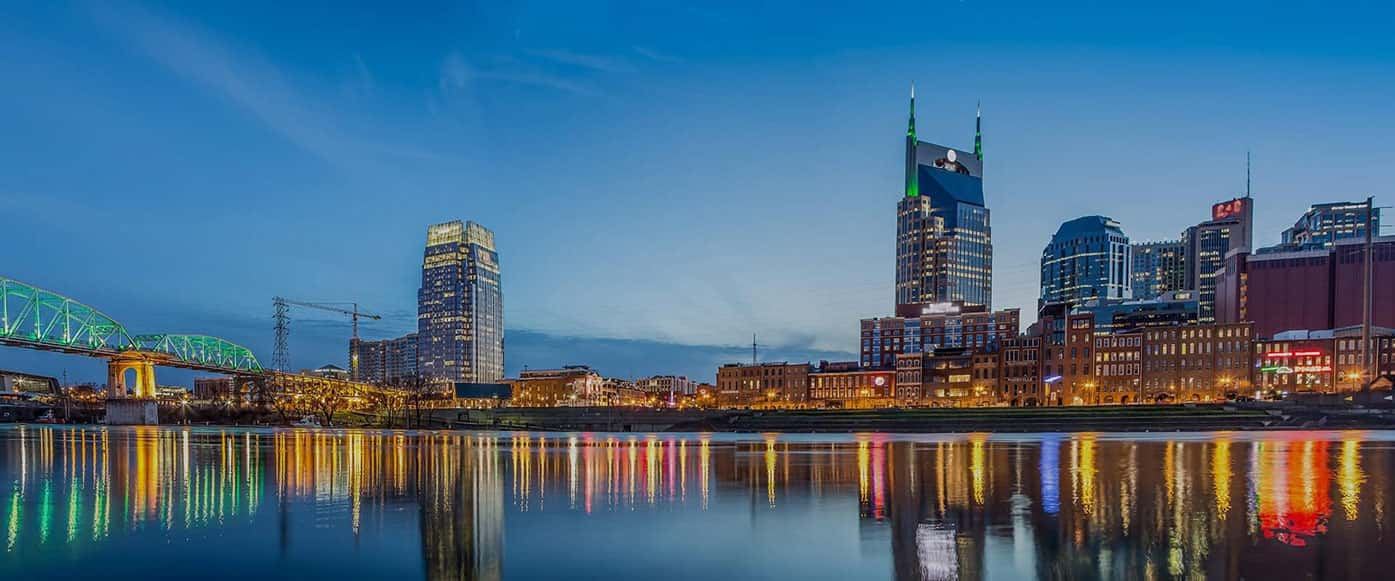 Population, job market and
cost of living
Known as "Music City", Nashville has experienced rapid growth in the past 10 years with the gentrification of parts of the city and a population of 715,913 with an annual growth of 1.25%. With the growing population comes a diversity of businesses and employment opportunities.
The job growth decreased by -5.8% since last year. With that growth comes a moderate cost of living due to the Nashville real estate market with an increase in housing prices and home sales in the past 10 years. There are three major universities in the city including David Lipscomb University, Vanderbilt University and Belmont College. There are also health care businesses that are good employers including Envision Healthcare, Vanguard Health and Vanderbilt Health. Some of the biggest employers here are also HCA Healthcare, Access Control Systems, Hercules Holding II LLC, Bridgestone, The General.
Nashville has a rich, welcoming heritage for those that want a great quality of life in a growing southern city. With a growing job market, beautiful location and major airport, Nashville is poised to continue to attract new people that want a seasonal southern lifestyle.
Nashville

real estate

market details
What is the market value
of my home?