Sell my house fast in

New Orleans, Louisiana

with an iBuyer
Contact a Specialist

(866) 655-1802

Mon-Fri 9AM-5PM EST
New Orleans

real estate

market overview
Average Monthly Rent

:

$1,333

Home Price/Value Percentage Change

:

-2.20%

Median Home Value

:

$260,904

Best Time To Sell a Home

:

May

Affordability Index

:

Moderate

Public School Ranking

:

49
Location and weather
New Orleans is in southeastern Louisiana and is one of the most well-known, historic cities in the United States. Surrounded by the Gulf of Mexico, Lake Pontchartrain and Lake Borgne, New Orleans is known for its culinary expertise and restaurants that showcase talented chefs. With a rich history, the famous New Orleans architecture, stately Antebellum Garden District, the French Quarter, Jackson Square, and annual Mardi Gras festival, New Orleans is a sensory feast.
It is known for jazz music and the historic Preservation Jazz Hall, where you can hear authentic New Orleans jazz. The city is also home to the Saint's NFL team, and the Mercedes-Benz Superdome.
New Orleans summers are long, humid and hot, while the winters are short, cool, and windy. The summer temperatures are in the 90's, with lows in the 70's. Winter temperatures are in the 60's, with lows in the 40's.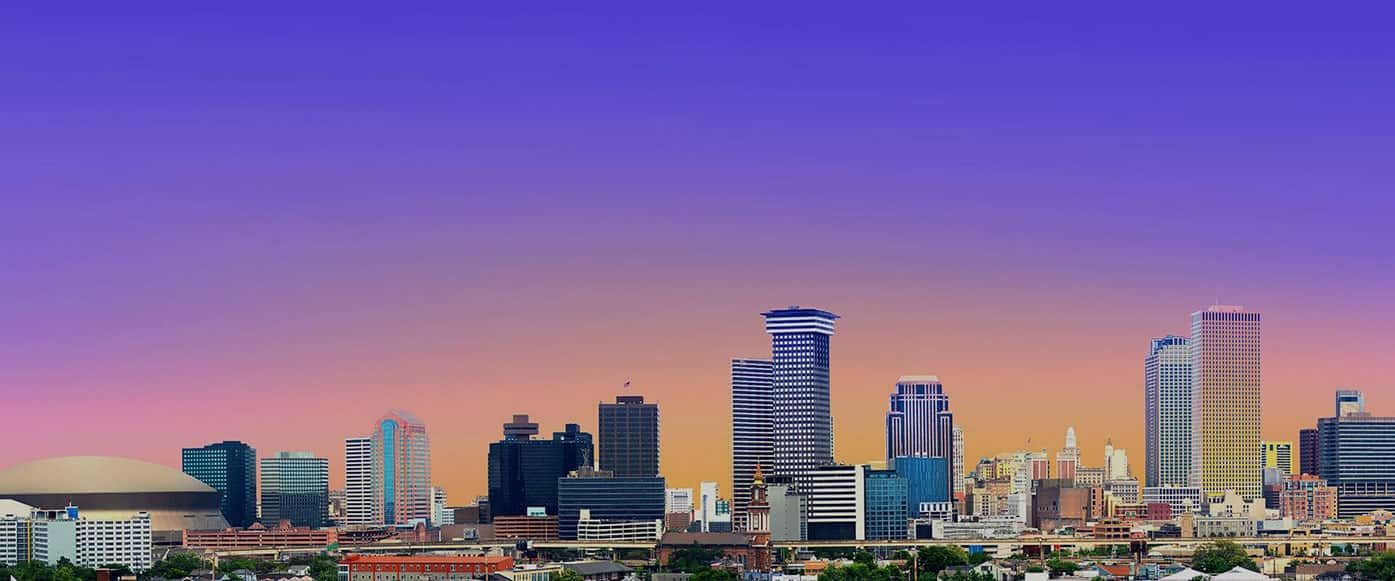 Population, job market and
cost of living
New Orleans's population in 2023 is 396,048, with a growth rate of 1.02%.
The job growth has decreased by -7.26% over the last year and in ten years, is predicted to have increased by 25.13%. The major industries are in accommodations, food services, healthcare, social assistance and educational services. The largest employers are Morgan and Company, Entergy, Ochsner Health, OPSB Charters and Archdiocese of New Orleans.
The cost of living is moderate, due to the New Orleans real estate market and cost of available housing. Housing in the French Quarter and Garden District is much more expensive, due to their desirable location. As a desirable tourist destination, with beautiful antebellum homes, an energetic restaurant and bar scene, music festival presence, and moderate cost of living, New Orleans will continue to attract those that want to live and work in this progressive, well-known city.
New Orleans

real estate

market details
What is the market value
of my home?