Sell my house fast in

Oklahoma City, Oklahoma

with an iBuyer
Contact a Specialist

(866) 655-1802

Mon-Fri 9AM-5PM EST
Oklahoma City

real estate

market overview
Average Monthly Rent

:

$960

Home Price/Value Percentage Change

:

7.70%

Median Home Value

:

$195,119

Best Time To Sell a Home

:

August

Affordability Index

:

Moderate

Public School Ranking

:

45
Location and weather
Oklahoma City is the capital of Oklahoma and is near the center of the state. It lies on the North Canadian River, in a valley, about 100 miles southwest of Tulsa. Home of the National Cowboy & Western Heritage Museum and the National Softball Hall of Fame & Museum, Oklahoma is rich in culture, aviation and sports.
Oklahoma City's climate is typical of the southern Great Plains with long, warm summers and short winters. The warm season is from early June through mid-September with high temperatures above 85 degrees and lows in the mid-70's. The cold season is from late November through February with high temperatures below 58 degrees and lows in the 30's.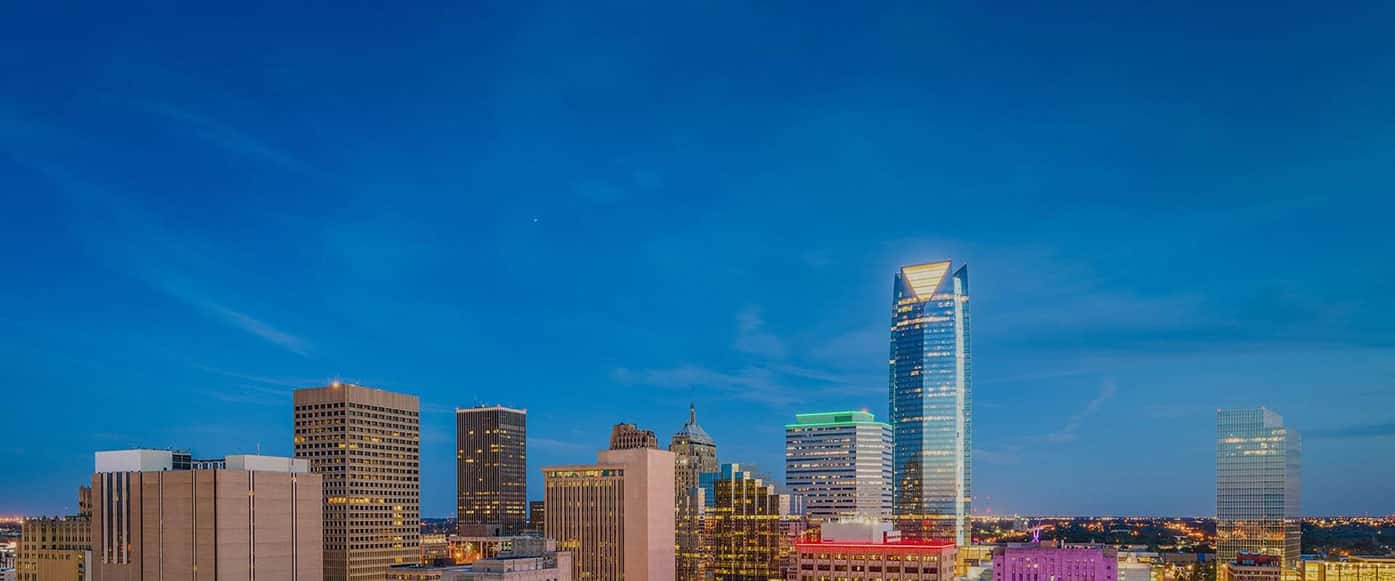 Population, job market and
cost of living
Oklahoma City's population in 2023 is 711,372 with an annual growth rate of 1.44%.
The job market has decreased -3.37% over the last year. 10-year future predicted job growth is 32.36%. A major transportation center for the marketing and distribution of livestock, cotton and wheat, Oklahoma City also has a history of oil production which continues to this day. The largest businesses in Oklahoma City are Health Care & Social Assistance, Retail Trade, Accommodations & Food Services.
The cost of living is moderate due to Oklahoma's real estate market with mid-range home prices. With a variety of cultural activities and events, long, warm summers, a growing job market and moderate cost of living, Oklahoma will continue to attract those to work and live in this growing city.
Oklahoma City

real estate

market details
What is the market value
of my home?