Sell my house fast in

Philadelphia, Pennsylvania

with an iBuyer
Contact a Specialist

(866) 655-1802

Mon-Fri 9AM-5PM EST
Philadelphia

real estate

market overview
Average Monthly Rent

:

$1,896

Home Price/Value Percentage Change

:

3.00%

Median Home Value

:

$213,244

Best Time To Sell a Home

:

June

Affordability Index

:

Moderate

Public School Ranking

:

18
Location and weather
Philadelphia is located in the southeastern part of Pennsylvania and is the largest city in the state. Known as one of the top hubs for academic research and higher education, Philadelphia also has a reputation for having the most outdoor sculptures and murals in America. Together with the nearby Wissahickon Valley Park, Fairmount Park is one of the largest contiguous urban parks in the county. Well known for arts, culture, cuisine and history, Philadelphia has created a reputation for itself as the perfect residence for someone looking to live in an exciting city.
The weather in Philadelphia is warm and sunny during summer, but cold and snowy in the winters. Temperatures during the winter can drop to the 20s.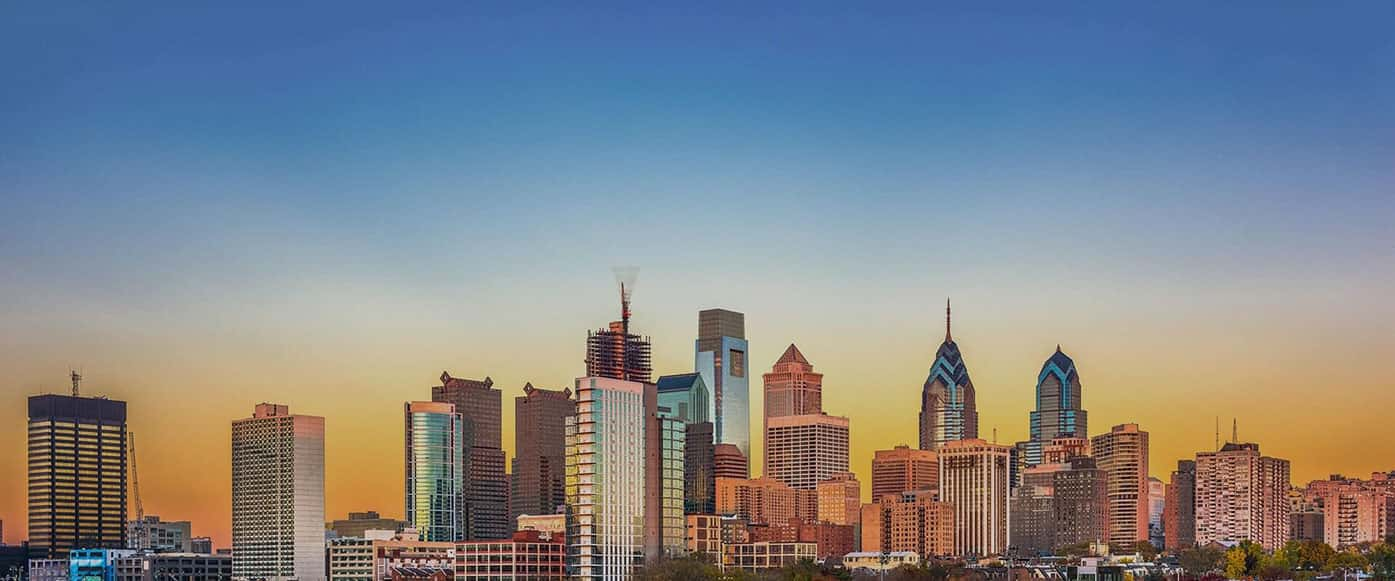 Population, job market and
cost of living
The population in 2023 is 1,627,134 with a growth rate of 0.48% annually.
The job market has decreased by -7.24% over the last year. In ten years, job growth is predicted to be 28.36%. Some of the largest contributors to the diverse economy here include advanced manufacturing, food processing and manufacturing, energy production and transition, life sciences, medical technology and distribution and logistics. This city also founded the nation's first hospital, which made way for their currently successful biopharma presence.
Philadelphia is a more expensive city to live in, but housing costs are more affordable when compared to other cities in the region.
Philadelphia

real estate

market details
What is the market value
of my home?