Sell my house fast in

Pittsburgh, Pennsylvania

with an iBuyer
Contact a Specialist

(866) 655-1802

Mon-Fri 9AM-5PM EST
Pittsburgh

real estate

market overview
Average Monthly Rent

:

$1,475

Home Price/Value Percentage Change

:

1.00%

Median Home Value

:

$219,162

Best Time To Sell a Home

:

May

Affordability Index

:

Moderate

Public School Ranking

:

18
Location and weather
This East Coast city is built on innovation, technology, education, and medicine. It is described as mid-sized, due to its small town feel but big city layout. Pittsburgh was named the 6th best metro area for STEM professionals in 2021 by WalletHub, but it has proved to also be a great place to raise a family. Full of riverfronts, recreation, parks and beautiful skylines, this city has attracted visitors and residents for many years. Pittsburgh is also known for its history and blue-collar reputation. In this city, residents enjoy all four seasons.
The weather consists of 38 inches of rain per year and has warm summers, with cool winters.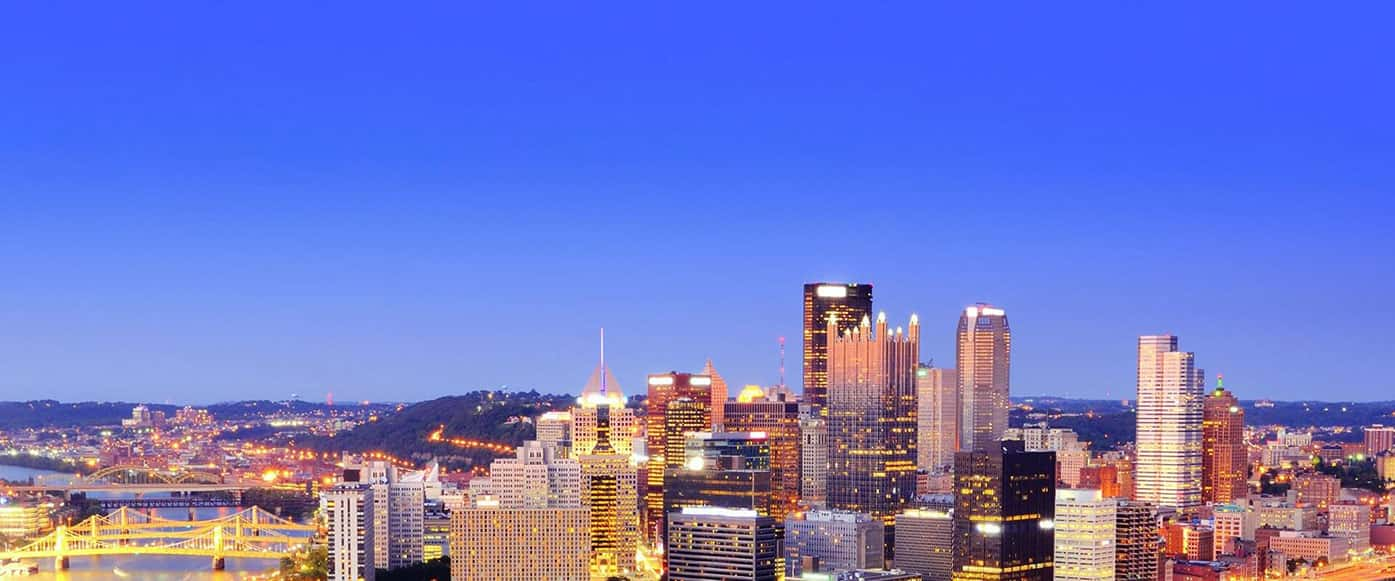 Population, job market and
cost of living
Pittsburgh population in 2023 is 302,152, with a growth rate of -0.09% annually.
The job growth has decreased by -7.09% over the last year and in ten years, is predicted to have increased by 24.44%. The major industries are health care and social assistance, retail trade and manufacturing. The biggest companies to work for are UPMC, PNC Financial Services Group, PPG, Highmark and Kraft Heinz Company.
The cost of living is moderate, due to the Pittsburgh real estate market and cost of available housing. With an impressive manufacturing job base, revitalized city center of restaurants and shops, major sports culture, and low cost of living, Pittsburgh will continue evolving from a steel town to a cosmopolitan city.
Pittsburgh

real estate

market details
What is the market value
of my home?