Sell my house fast in

Rochester, New York

with an iBuyer
Contact a Specialist

(866) 655-1802

Mon-Fri 9AM-5PM EST
Rochester

real estate

market overview
Average Monthly Rent

:

$1,278

Home Price/Value Percentage Change

:

9.4%

Median Home Value

:

$212,360

Best Time To Sell a Home

:

August

Public School Ranking

:

17
Location and weather
The lakeside city of Rochester is beautifully located in the Finger Lakes Region of New York. Rochester is the seat of Monroe County, in the north-western region of New York. This small-town city has access to big city amenities, which is one of the benefits of living in this particular area of New York. While Rochester might be a popular tourist destination, it's also a great place for future residents looking for a city with unique history, scenic out-door attractions, impressive restaurants, quality housing, and top-rated schools.
Like many cities in New York, Rochester's winters are freezing, snowy, and windy but summers can get as warm as mid-80 degrees. Overall, the city is typically cloudy year-round.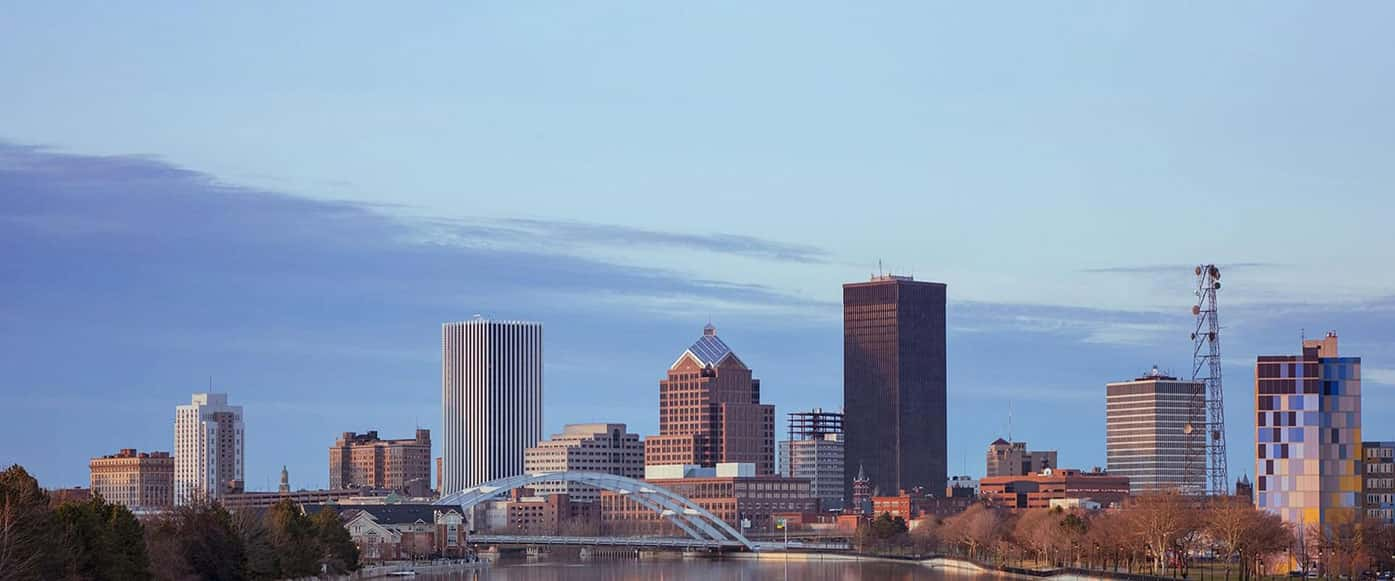 Population, job market and
cost of living
Rochester has a population of 211,556, with a growth rate of 0.04% annually.
The job market has decreased by -5.2% over the last year. In ten years, job growth is predicted to be 20.36%. University of Rochester, the Rochester Institute of Technology, and St. John Fisher Colleges are some of the institutions located here that help drive the education and research sectors of the economy. Rochester has also seen new-found success in the imaging, optics, and photonics industries. Other large enterprises include biotechnology, food-and-beverage manufacturing, and green innovation.
Rochester is more affordable than other New York cities, with a lower overall cost of living than New York's average and the US average cost of living.
Rochester

real estate

market details
What is the market value
of my home?