Sell my house fast in

Rochester, New York

with an iBuyer
Contact a Specialist

(866) 655-1802

Mon-Fri 9AM-5PM EST
Rochester

real estate

market overview
Average Monthly Rent

:

$1,305

Home Price/Value Percentage Change

:

0.00%

Median Home Value

:

$191,963

Best Time To Sell a Home

:

August

Affordability Index

:

Moderate

Public School Ranking

:

17
Location and weather
The lakeside city of Rochester is beautifully located in the Finger Lakes Region of New York. Rochester is the seat of Monroe County, in the north-western region of New York. This small-town city has access to big city amenities, which is one of the benefits of living in this particular area of New York. While Rochester might be a popular tourist destination, it's also a great place for future residents looking for a city with unique history, scenic out-door attractions, impressive restaurants, quality housing, and top-rated schools.
Like many cities in New York, Rochester's winters are freezing, snowy, and windy but summers can get as warm as mid-80 degrees. Overall, the city is typically cloudy year-round.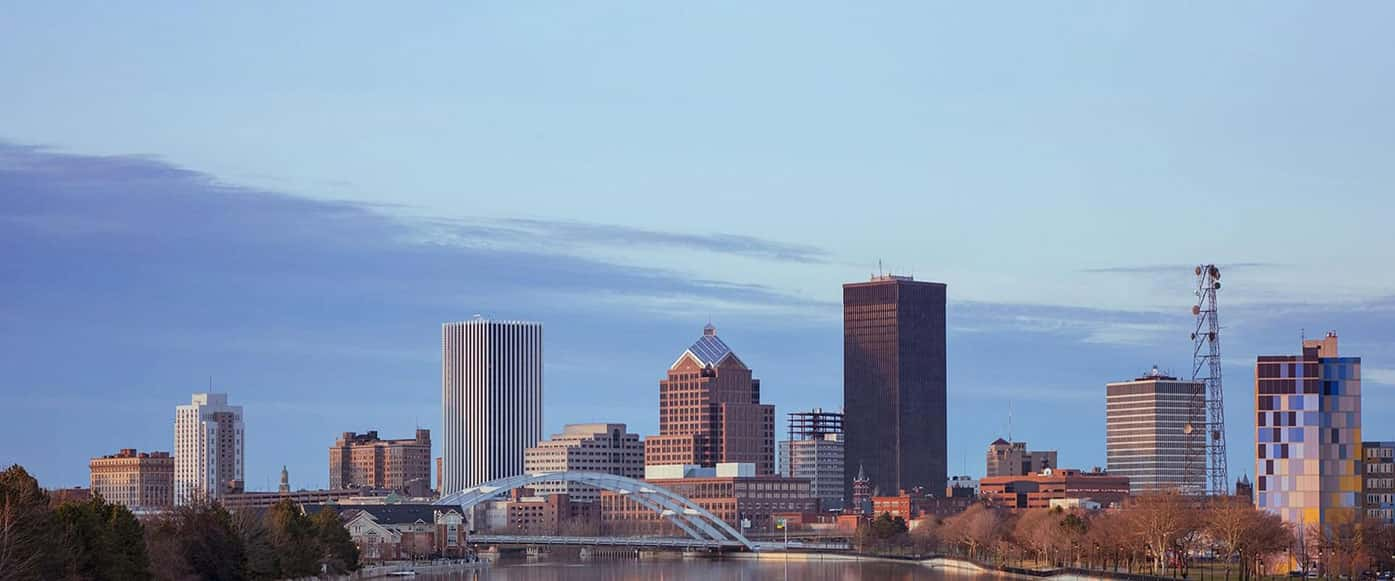 Population, job market and
cost of living
Rochester population in 2023 is 211,556, with a growth rate of 0.04% annually.
The job growth has decreased by -5.2% over the last year and in ten years, is predicted to have increased by 20.36%. The major industries are healthcare, social assistance, retail trade and manufacturing. The largest companies to work for are Wegmans Food Markets, Bausch + Lomb, Rochester Regional Health, Paychex and Career Start.
The cost of living is moderate, due to the Rochester real estate market and cost of available housing. With a scenic setting on one of the Great Lakes, consistent population growth and job growth, Rochester is a city attracting those looking to live or work in New York.
Rochester

real estate

market details
What is the market value
of my home?