Sell my house fast in

Salem, Oregon

with an iBuyer
Contact a Specialist

(866) 655-1802

Mon-Fri 9AM-5PM EST
Salem

real estate

market overview
Average Monthly Rent

:

$1,417

Home Price/Value Percentage Change

:

1.10%

Median Home Value

:

$414,613

Best Time To Sell a Home

:

October

Affordability Index

:

Moderate

Public School Ranking

:

44
Location and weather
Salem is the capitol of Oregon, and is located in Marion County. It sits beside the Willamette River, which runs through the city. It is the 3rd largest city in Oregon, and is only an hour drive from Portland. Oregon is home to several schools and universities, such as Willamette University, Corban University, Chemeketa Community College, Chemawa Indian School, and the Oregon School for the Deaf. Salem has a quaint but historic downtown, and is described as a rather peaceful place to live.
Its small town feel doesn't take away from what the city has to offer though, as its energetic culture provides residents and visitors with cinema, music, live theatre, a variety of shopping centers, and annual festivals. Some of the main attractions in Salem include Schreiner's Iris Gardens, Salem's Riverfront Carousel, Enchanted Forest Theme Park, Riverfront Park, and the Willamette Valley Fruit Company.
Salem's weather is made up of short, warm summers and cold, wet winters. During summer, temperatures reach highs in the 80's and lows in the 50's. During winter, temperatures reach highs in the 50's and lows in the 30's.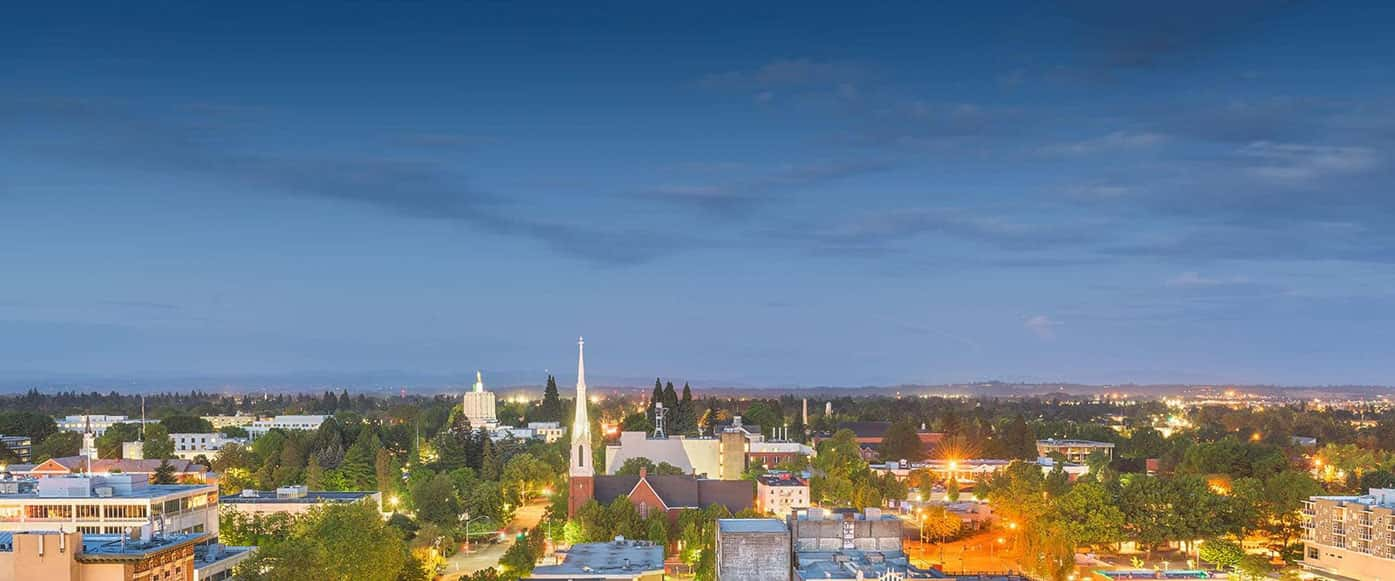 Population, job market and
cost of living
This city's population is 181,805 with an annual growth of 1.16%.
The job growth here has decreased by -2.81% over the last year but in ten years, is predicted to have increased by 40.17%. The biggest industries here are in government services, trade, transportation, utilities, education, health services, and professional and business services. Some of the largest companies to work for in Salem include Salem Health, The Doctors Clinic, Oregon State Parks, The State of Oregon and Akzo Nobel Coatings Inc.
The cost of living in this city is only slightly higher than the US average, and is lower than the state's average cost of living. This makes Salem a more affordable place to live in Oregon. Considering the high quality of living, sturdy job growth, and mild climate this city has to offer, Salem will continue to maintain its popularity as one of the best places to live in Oregon.
Salem

real estate

market details
What is the market value
of my home?