Sell my house fast in

Seattle, Washington

with an iBuyer
Contact a Specialist

(866) 655-1802

Mon-Fri 9AM-5PM EST
Seattle

real estate

market overview
Average Monthly Rent

:

$2,122

Home Price/Value Percentage Change

:

-3.50%

Median Home Value

:

$714,800

Best Time To Sell a Home

:

June

Public School Ranking

:

29
Location and weather
Seattle's majestic location sits with the Olympic Mountains to the west and the Cascade Mountains to the east. Nestled on the beautiful Puget Sound, Seattle is a progressive city, home to major corporations like Boeing, Microsoft, and Amazon.
The summers in Seattle are short but beautiful, with high temperatures in the 80's and lows in the 60's. The winters are cold, cloudy and rainy, with highs in the low 50's and lows in the high 30's.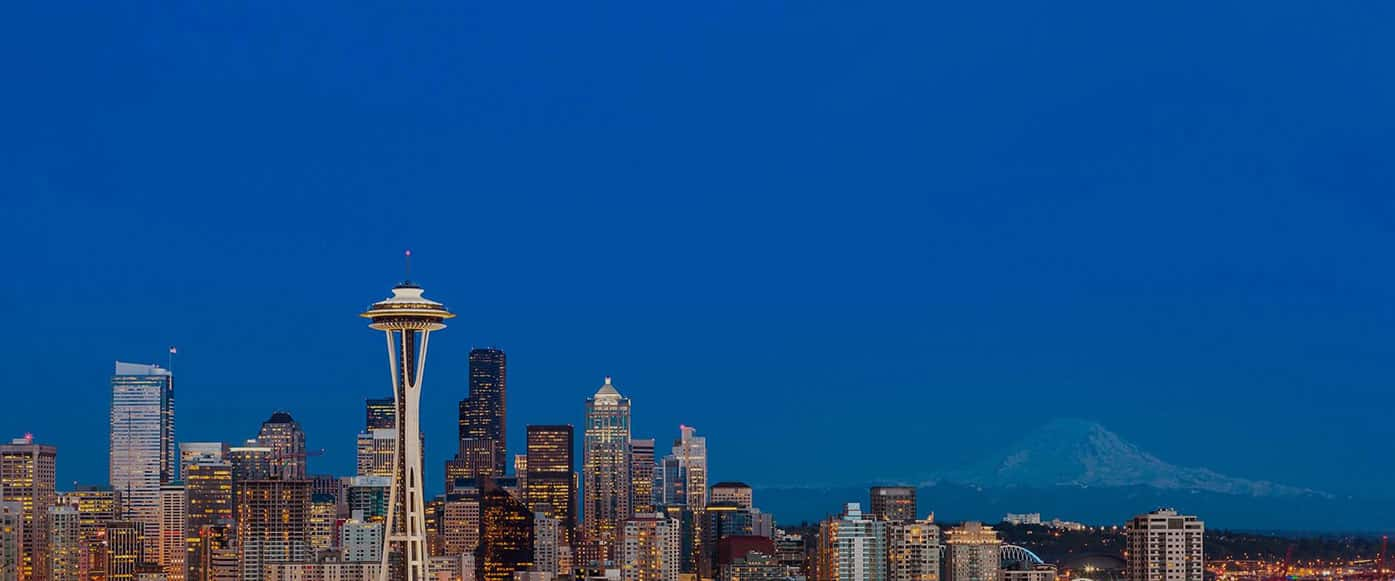 Population, job market and
cost of living
Seattle saw one of the highest population growths compared to other cities, with 50,000 people or more between 2017 and 2018, according to recent data from the US Census Bureau. Between July 1, 2017 and July 1, 2018, Seattle grew by 15,354 people. The total population last year was 744,955, with a growth grate at 2.1%.
The job growth has increased by 2.60% over last year and in ten years, is predicted to be at 43.81%. Home to the Boeing Company, the world's largest aerospace firm, Seattle has a diverse economy with the manufacture of transportation equipment, forest products, food processing, advanced technology in computer software, biotechnology, electronics, medical equipment and environmental engineering. Tourism is also a growing industry, as people seek out the majestic views that come with Seattle's location on Puget Sound. The cost of living is high, due to the Seattle real estate market and demand for housing.
With a thriving and diverse economy, progressive city lifestyle, stunning location, increasing job growth, and a variety of recreational activities, Seattle will continue to attract those that want a hip, urban lifestyle.
Seattle

real estate

market details
Hottest neighborhoods
Columbia City

Beacon Hill

Ravenna

Ballard
What is the market value
of my home?