Sell my house fast in

St. Louis, Missouri

with an iBuyer
Contact a Specialist

(866) 655-1802

Mon-Fri 9AM-5PM EST
St. Louis

real estate

market overview
Average Monthly Rent

:

$1,241

Home Price/Value Percentage Change

:

2.50%

Median Home Value

:

$221,300

Best Time To Sell a Home

:

July
Location and weather
St. Louis, home to the famous Gateway Arch, is located near the center of the United States. and lies on the west bank of the Mississippi River. It is the largest and most populated metropolitan area in Missouri with a 66 square mile city area and many suburban towns surrounding it. Originally a fur-trading post site founded by French explorers, the rivers allowed St. Louis to become an important river port and major transportation hub.
St. Louis has a warm season from early May through September with an average high temperature in the 80's and low temperature in the mid 60's. From late November through March it is cold with the daily high temperatures in the 50's. The evening low temperatures then are in the 20's.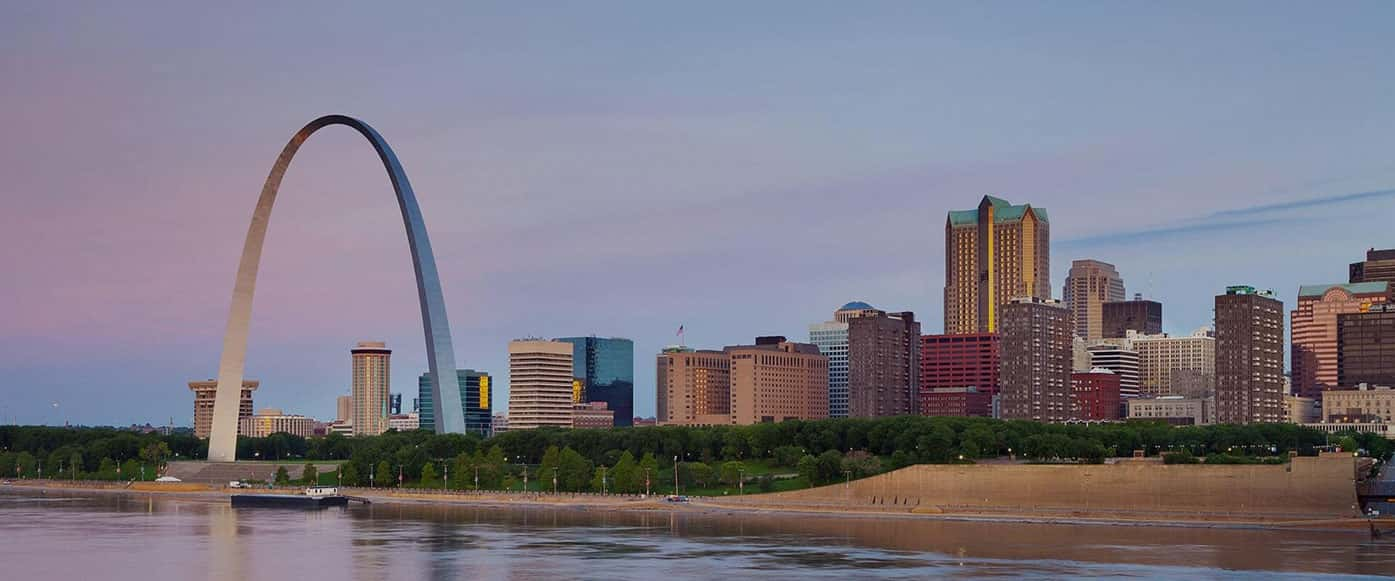 Population, job market and
cost of living
St. Louis' population in 2019 was 307,866 with a growth rate of -1.45%.
The job market has increased by 0.7% over last year. The major companies in St. Louis include Emerson Electric Company, Panera Bread and Centene Healthcare.
The cost of living is low due to the St. Louis real estate market with affordable housing. As a major transportation hub and second largest inland port in the country, revitalized down-town area, cultural opportunities through its universities and museums, steady job growth and growing businesses, St Louis will continue to be a sought-after place to live and work.
St. Louis

real estate

market details
Hottest neighborhoods
Highland

Saint Anthony

West 7th

Greater Eastside

West Side

Battle Creek

Como

Summit Hill

Midway

Macalester-Groveland
What is the market value
of my home?