Sell my house fast in

Tulsa, Oklahoma

with an iBuyer
Contact a Specialist

(866) 655-1802

Mon-Fri 9AM-5PM EST
Tulsa

real estate

market overview
Average Monthly Rent

:

$909

Home Price/Value Percentage Change

:

7.90%

Median Home Value

:

$188,989

Best Time To Sell a Home

:

June

Affordability Index

:

Moderate

Public School Ranking

:

45
Location and weather
Tulsa is the second largest city in Oklahoma. Situated on the Arkansas River, between the Osage Hills and the foothills of the Ozark Mountains, Tulsa in a part of the region known as "Green Country". Tulsa has one of the nation's largest concentrations of art deco architecture and has a thriving cultural and arts community. Two art museums, professional opera companies, ballet companies and art galleries add to that culture.
The Tulsa Zoo, the Tulsa Botanic Gardens and a 65-acre park, that's basically a massive playground, adds to the outdoor culture as well. The city has been called one of America's most livable large cities by Partners for Livable Communities, Forbes, and Relocate America.
In Tulsa, the summers are hot and muggy, while the winters are cold and windy. The summer temperatures are in the 90's, with lows in the mid-70's. The winter temperatures are in the 50's, with lows in the 30's.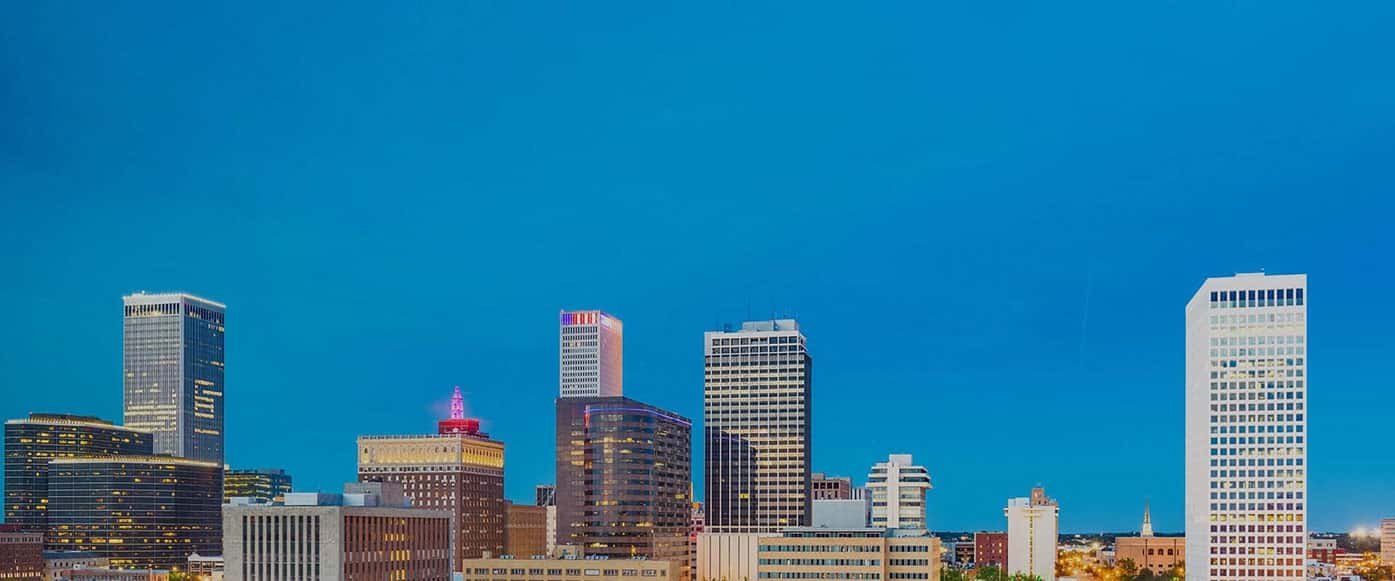 Population, job market and
cost of living
Tulsa's population in 2023 is 419,414, with a growth rate of 0.51%.
The job growth has decreased by -3.86% over the last year and in ten years, is predicted to have increased by 29.53%. The major industries are in healthcare, social assistance, manufacturing and retail trade. The largest employers are Retail, Hilti, QuickTrip, Vanguard Car Rental USA LLC and Vanguard Car Rental Group Inc.
The cost of living is low, due to the Tulsa real estate market and cost and availability of housing. With a scenic river location, historic areas, a thriving cultural and arts community, many outdoor parks for recreation, impressive job growth and diversity of industries, Tulsa will continue to attract families to this art-deco inspired city.
Tulsa

real estate

market details
What is the market value
of my home?