Sell my house fast in

Vancouver, Washington

with an iBuyer
Contact a Specialist

(866) 655-1802

Mon-Fri 9AM-5PM EST
Vancouver

real estate

market overview
Average Monthly Rent

:

$1,337

Home Price/Value Percentage Change

:

6.0%

Median Home Value

:

$366,840

Best Time To Sell a Home

:

July

Affordability Index

:

High

Public School Ranking

:

54
Selling a home in
Vancouver, WA
The median home value in Vancouver is $366,840. The most beneficial time to sell a home in terms of pricing, is July. During this month, home sales are 6.49% higher than the yearly average. In terms of time-efficiency, selling in June can mean a sale that's 10 days faster than any other month. The most promising way to ensure you have a smooth selling process, is by working with an iBuyer.
iBuyers purchase homes for all-cash, and will handle the responsibilities of open houses, repairs, and staging. Within 24 hours, you'll receive an offer based on your residential status and the current state of your home. It's just that easy.
Location and weather
Vancouver sits on the northern end of the Colombia River, and is located in Clark County. It's directly across from Portland, Oregon and the Pacific Coast is around 90 miles to the west. This city also has access to views of the Cascade Mountain Range, Mount St. Helens National Volcanic Monument, and Mt. Hood, which are less than 2 hours away. Aside from having a mountainous landscape, it's also home to rivers and foothills that help promote an out-door lifestyle.
Residents and tourists alike enjoy snowboarding and skiing in the winter, exploring trails, or boating and fishing at the Colombia River, Vancouver Lake, or Lacamas Lake. This city also features golf courses, rock climbing venues, and community centers with pools. Some of the major attractions here include Fort Vancouver National Historic Site, Esther Short Park, Waterfront Renaissance Trail, Vancouver Farmers Market, Pearson Field and Pearson Air Museum, and Vancouver Waterfront.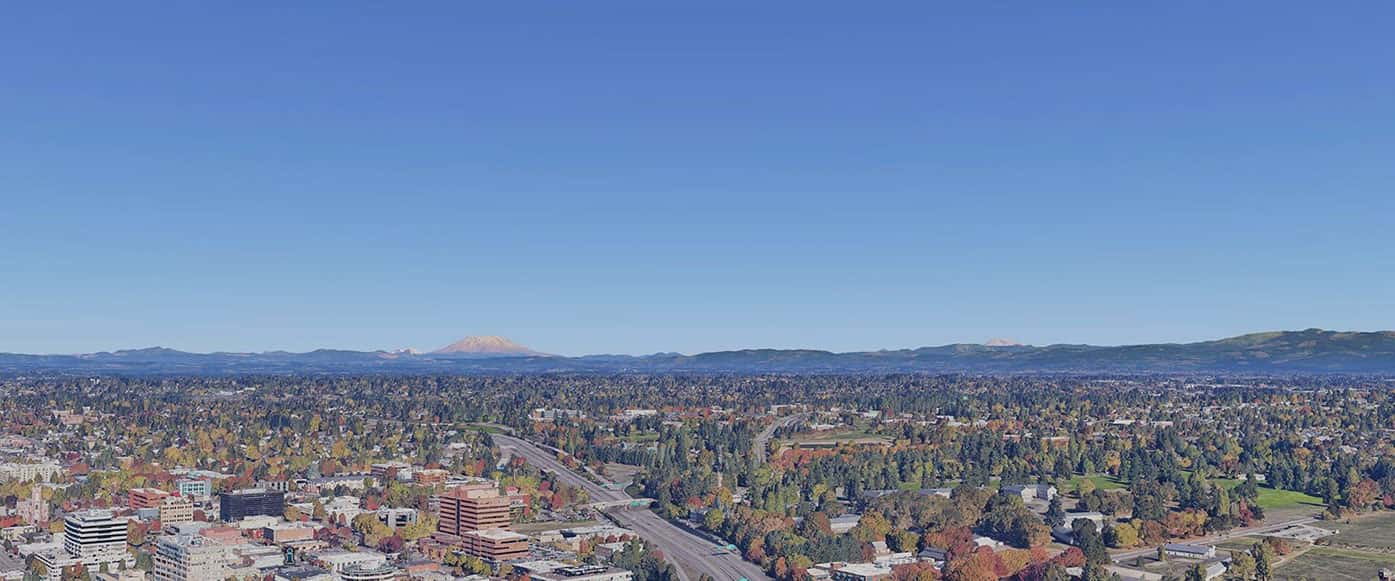 Population, job market and
cost of living
The population in Vancouver is 186,516, and has a current growing rate of 0.95% annually.
The job growth here has increased by 0.9% over the last year and in ten years, is predicted to have increased by 38.8%. Several major industries here are health care and social assistance, manufacturing, and retail trade. The biggest companies to work for in this city include PeaceHealth, Bonneville Power Administration, Evergreen Public Schools, Vancouver Public Schools and Fred Meyer Stores.
The cost of living in Vancouver is higher than the US average, making it a more expensive place to live. If you're looking to live somewhere that promotes an active lifestyle, has scenic views, and impressive job growth, Vancouver might be worth the consideration.
Vancouver

real estate

market details
Hottest neighborhoods
Fisher's Creek

Felida

Shumway

Esther Short

Arnada
What is the market value
of my home?