Sell my house fast in

Wichita, Kansas

with an iBuyer
Contact a Specialist

(866) 655-1802

Mon-Fri 9AM-5PM EST
Wichita

real estate

market overview
Average Monthly Rent

:

$832

Home Price/Value Percentage Change

:

7.90%

Median Home Value

:

$186,154

Best Time To Sell a Home

:

July

Affordability Index

:

Moderate

Public School Ranking

:

33
Location and weather
Wichita is located in Sedgwick county and is the largest city in the state of Kansas. Located on the Arkansas River near the mouth of the Little Arkansas, Wichita is 140 miles southwest of Topeka. The city is on a gently rolling plain at an elevation of about 1,300 feet. There are attractions and parks for outdoor recreation, including the Sedgwick County Zoo, The Wichita Gardens and The Great Plains Nature Center.
Museums include Wichita Art Museum, The Museum of World Treasures, The Old Cowtown Museum and Exploration Place. Wichita also has the Old Town District, with over 100 businesses, restaurants, boutiques, nightclubs and theaters.
The summers in Wichita are hot, humid, and mostly clear, while the winters are cold, dry, and partly cloudy. The summer temperatures are in the low 90's, with lows in the 70's. The winter temperatures are in the 40's, with lows in the mid-20's.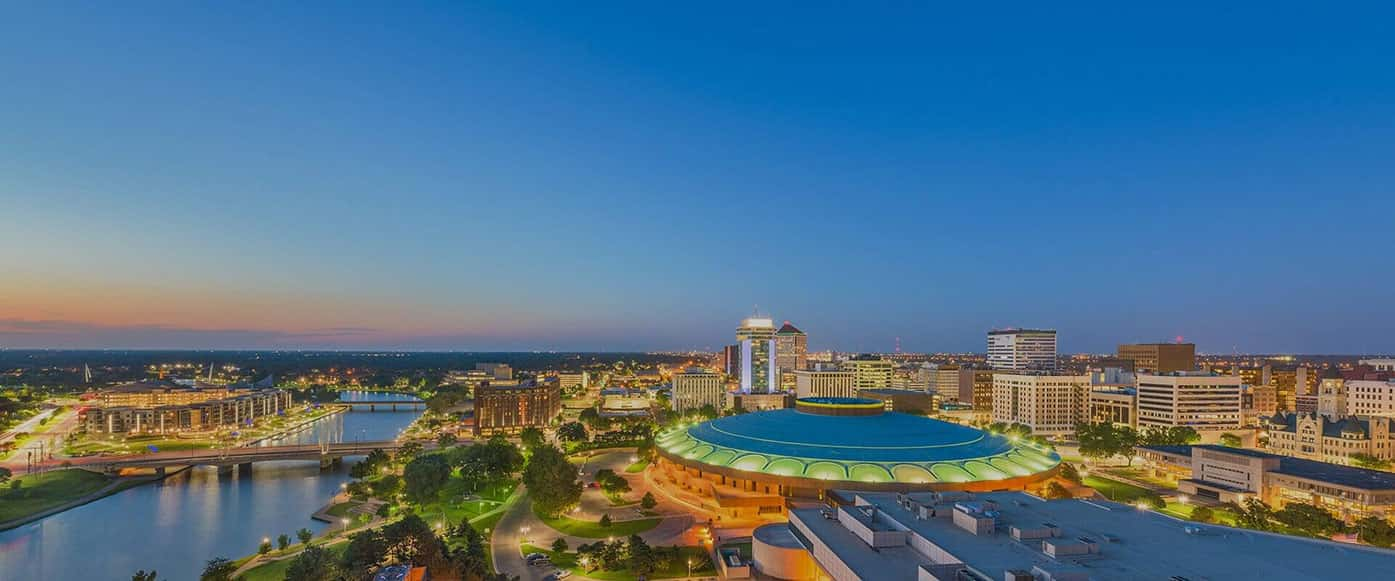 Population, job market and
cost of living
Wichita's population in 2023 is 402,080, with a growth rate of 0.38%.
The job growth has decreased by -3.96% over the last year and in ten years, is predicted to have increased by 24.27%. The major industries are in manufacturing, healthcare, social assistance and retail trade. The largest employers are Koch Industries, Spirit AeroSystems, Via Christi Health, INVISTA and The Atlas Group.
The cost of living is low, due to the Wichita real estate market and cost of available housing. With a large Old Town District, several art museums, the Sedgwick County Zoo, The Wichita Gardens, strong job growth and a low cost of living, Wichita will continue to attract workers and families to this dynamic city on the Arkansas River.
Wichita

real estate

market details
What is the market value
of my home?