When someone significant in your life passes, such as a family member or spouse, mourning their loss is the first step. But what comes next? What happens when they have a home they've left behind? This is where we come in.
Our first word of advice; do your research in order to determine the most efficient way to accumulate the most monetary value for the house. Since there is no way to time the real estate market in the case of a death, this step is important.
You'll also need to know how to sell a house, and what the estate will need when you list it. Since this process can be overwhelming and time sensitive, we've provided a guide to help assist you.
Discover
your home's worth
online

for free in minutes!
7 Steps on how to sell a house after a parent dies: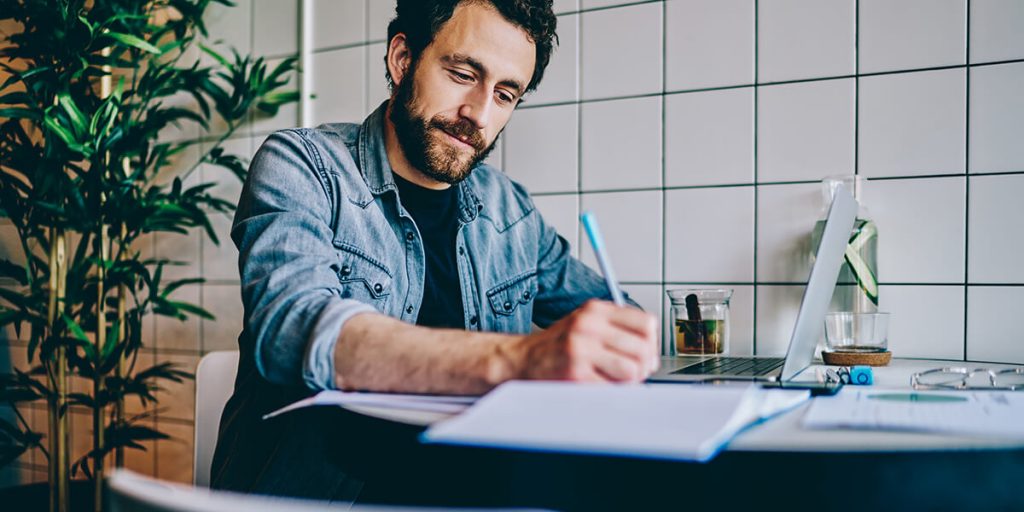 ---
Check the legalities and see if there's a will or trust.
Check the laws in your state because each state's laws vary. If there is no will or trust, it can become expensive and time-consuming. According to a survey conducted by Caring.com, Overall, 64% of Americans think having a will is important, yet only 34% of Americans have an estate plan.

It's easier for the family when there's a will or trust because without one, the estate distribution will be decided by a probate court. The court will determine who inherits the estate and has the legal right to sell any property in the estate.


If there is a will or trust and you are the designated seller, the responsibility becomes yours.
You may need to start by asking anyone who is currently living in the house to relocate. Once the house is vacant, change the locks to secure the property


Search the house for documents of house ownership, insurance, and maintenance that you'll need for a house closing


Contact the post office and have the house mail forwarded to you, so that you'll get the bills.
These may include electric, water, pest control, lawn maintenance, HOA fees, and pool maintenance. You will also want to stop services that are no longer needed, such as cable TV, magazines, and newspaper subscriptions.


Next, you'll need to remove all personal items to ready the house for sale. (The will may spell out what specific things in the house go to which relatives.) Prospective buyers will typically want to see a clean, and well-maintained home.


Now its time to assess the house.
You'll want to walk through and note any cosmetic clean-ups you can do to enhance the home without spending much money. Are the appliances in good shape or dated in appearance? Do they need to be repaired or replaced? Were there additions to the house-made that are not up to code, or were never built to code? Were the proper building permits pulled to do the additions?
This happens in many homes where porches or other structures are added as a "do-it-yourselfer" without filing building permits. Check your local building codes or local real estate agent that's familiar with estate house sales to confirm whether or not those add-ons need to be removed. Whether or not the house needs a full renovation is ultimately up to you.


Decide how you want to sell the house.
If you use a real estate agent, you'll need to work with them to get a reasonable selling price, show your house to prospective buyers, and eventually go through the negotiations of the house closing and sale.
If you use an iBuyer, you won't need to list the house, show the house, or do cosmetic renovations. It makes the process quicker and more convenient.
How do you find out which iBuyer to use?
At iBuyer.com, you'll fill out a brief survey and get an instant value range estimate for the house. Then you'll choose the iBuyer you want to sell your home to. The iBuying process is very efficient, and you'll get an all-cash offer that'll have your house sold in as quick as a month's time. There is a benefit to selling the inherited property quickly.

The property value after death is stepped-up to fair market value at the time of the owner's death. Know that if a person has died in the house, you might be required to disclose that to the buyer. If death in the house is considered a material fact in your state, it will need to be disclosed to prospective buyers.
The ideal situation when selling your parents house would be to understand their wishes for their home before they pass. It is always a good idea to discuss in detail what their goals for their property are, and where they want the money from the sale to go.

Selling your parents or relative's house in advance can be easier on the family because it lessens the chances of debate over specifics, such as who owns the furniture that's left behind, or who's responsible for selling the house. It also eliminates the need to sell while you're still grieving. Below we've listed a couple steps on how to sell a house before a parent passes.
---
10 Steps on how to sell a house before a parent dies: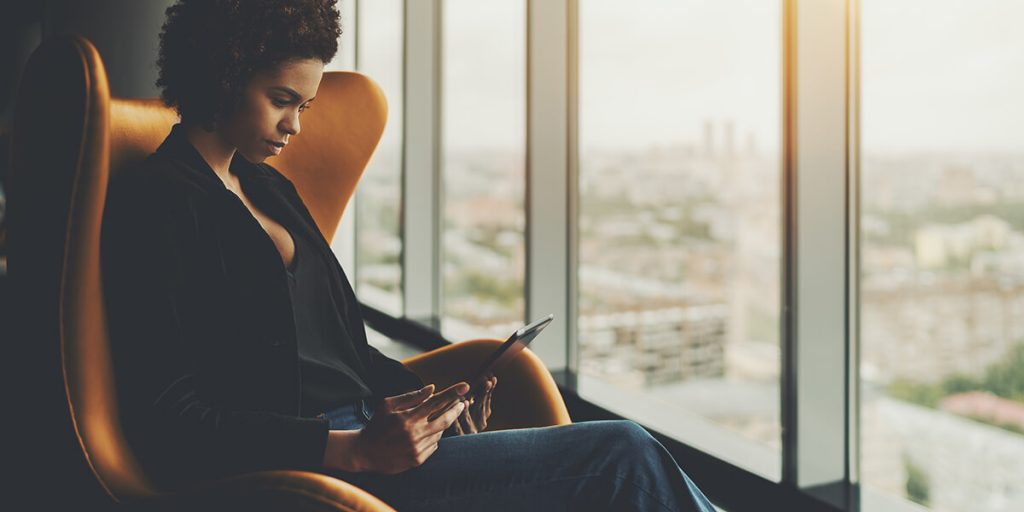 Sit down with your parents or relative and come to a mutual agreement to sell the house. If there is a power of attorney designating you as the legal decision-maker, then all the house sale paperwork is signed by you.


Find out the value of the house. You can find this out with a comparative market analysis as an FSBO (For Sale by Owner), with a real estate agent or with an iBuyer.


Discuss with you parents about what they'd like to do with their things, such as their appliances, furniture, artwork or decoration.


Assess what cosmetic changes can be done to make the house more attractive to buyers. Does it need to be painted? Should carpet in the bedrooms be replaced or deep cleaned? Is the landscaping attractive? Are there cracks in the floors or walls that need to be repaired? Are the lighting and appliances and HVAC working?


Do your research and see what is selling in your housing market. For example, if you need to add French doors to turn a side room into a 3rd bedroom, then it may be worth the cost if you have a 2-bedroom house.


As mentioned before, always make sure you have building permits for anything that was added to the house. Some add-ons may have to be removed for the house to sell. Check your local building codes, so there are no surprises.


Have a plan in place for where your parents or relatives are going to live once the house is marketed or sold. Often Retirement Communities have a waiting period, so make sure you have a contingency plan in place and a time frame in mind for selling the house.


Decide how you're going to sell the house. If it's a For Sale by Owner (FSBO) situation, then you'll be doing all the preparation, marketing, and house showing yourself. Or, if you use a real estate agent, you'll need to negotiate the commission percentage and work with the realtor to prepare and market the house.

When using an iBuyer, you won't need to show your house or do home repairs because that will become their job making this option the easiest way to sell quickly.


Get your paperwork together in anticipation of the house sale and closing. This includes mortgage documents, homeowner's insurance, maintenance records, appliance warranties, title research, and other documents you'll need to sell your house.


Accept the offer on the house and go through closing. Remember, an offer is an opportunity to negotiate. So if you get a lower offer, use that as a starting point to give a counteroffer.

Know what you need to get for the house and keep the negotiations going. You don't want to lose an interested buyer if they're making a fair offer.
After the loss of a spouse or partner, the selling process remains similar to that of selling your parents homes.
6 Steps on how to sell a house after a spouse dies:
After losing your spouse, you'll need to do a financial assessment to see what your income is considering their absence. You'll need to create a living budget, and from that budget, you'll discover what you can afford to pay in housing costs. If it's too expensive to maintain the house you shared, then it may be time to sell your home.


If you've decided that you need to sell your house fast, then you'll also need to decide where you want to move to. It's better to have a plan so that if your home sells quickly, you'll be prepared. What lifestyle do you see for yourself? What can you afford? These are some questions you'll need to answer as you decide where you'll want to live next.


Find all your house documents. If your spouse has died, then you'll need to provide a death certificate. You'll also need to see if there is a will and find out what provisions have been made for the house. If you are now the owner of the house, then you will have full control of selling your house. Your title company and/or real estate attorney will answer any questions you have and give you a list of the documents you'll need at closing.


Just as you would do in any house selling situation, you'll need to clean and declutter the house. This is a good time to decide what you'll keep, give away, and take with you. Having a good friend or sibling there to help can be comforting. Depending on how you choose to sell your house, you may or may not have to do repairs. If you use an iBuyer, they will do the repairs.


Find out what you can realistically sell the house for, that way you have an idea of what you can spend on your new home. Talk to a real estate broker, or go to iBuyer.com and get a comparative estimate range of what your home would sell to an iBuyer.


Decide how you'll sell your house. Will you use a real estate broker? If so, don't be shy about negotiating a lower real estate commission. Or, maybe you'll use an iBuyer. With the iBuyer, Redfin Now, you can stay in your house by paying Redfin rent until you buy your new home. Since there are several choices on how to sell your house, think about what's best for you considering the situation.
Those of us that are tasked with selling a house when a loved one dies can take comfort in knowing that we're doing this work for them; to honor them and carry out their wishes.
While others can find the situation all the more saddening, making the mourning process more difficult than it already is. That is why iBuyers are rising to the top of their market, because they allow you to begin a new life, in a new home, faster than ever before.
When things get tricky, and decisions have to be made, refer to our guide and keep that moving process moving!
Looking for
cash offers

on your home? You've come to

the right place!