So, how does for sale by
owner work?
Before we dive into the details of exactly how the for sale by owner process works, it's essential to first address the industry acronym for "for sale by owner", as many sites use it interchangeably with the spelled out phrase. The acronym is FSBO, which literally means "For Sale By Owner." You may well come across that term elsewhere online, or in the sales process, but for the sake of clarity in this article, we'll continue to use the full phrase.
For sale by owner is a model of real estate transaction that enables you to sell your home without an agent. Since you forgo the agent, you take responsibility for the entire listing and transaction process—from pricing selection and listing management, to marketing materials, showings coordination, and closing paperwork.
So, the answer to the question "How does for sale by owner work?" is that the process is really no different from the traditional agent sales model, it's just that you're doing the work instead of the agent. To help you understand all that's involved and assist you in weighing your options, let's take a look at the pros and cons of the for sale by owner model:
Pros of for sale
by owner
As we briefly discussed in the opening paragraph, the main pros of choosing the for sale by owner model are cost savings and control over the sales process. Let's explore these benefits in more detail:
Cost savings

Money is always a driver, as it should be when it comes to selling such a big investment, and the for sale by owner process can dramatically reduce commission fees (the fees you would otherwise owe to real estate agents).

The average total realtor commission is 6 percent of the sales price. This generally equates to 3% for the listing agent and 3% for the buyer's agent. And, while that may not seem like a lot at first, let's take a look at some quick math: If your home is valued at $450,000, for example, 6% commission is a whopping $27,000! And, keep in mind that money you'll owe at closing comes out of your home equity, so you'll walk away with $27,000 less than you could potentially have if you chose the for sale by owner route. That's why when you calculate your potential savings on agent commissions, for sale by owner closing costs tend to be way more appealing.

Control over the

sales process

While the ability to control the sale usually takes second place on the pros list in relation to the cost savings factor, the freedom to manage the sales process is becoming increasingly important in today's fast-paced world. In fact, many people today are actually willing to pay more for the ease of expedited for sale by owner processes, such as those offered by iBuyers.

Here's what you can expect to control if you choose to sell a house the for sale by owner way:

Control over

the process

With no middlemen to deal with, the sales process can become significantly simpler. You would typically just deal directly with the buyer and/or the buyer's agent. You also get complete control over all the decision making—you decide what price to list your home at, you decide how to market your home, and you decide who you sell it to.

Control over

your listing

Since the listing is placed by you, you get to decide what to say about your home, what details to include, what photographs and videos to upload, what price to list it at, and what supportive marketing materials you might like to use to facilitate the sale. In the section below titled "How to for sale by owner", we will talk more about how to market your for sale by owner home.

Control over

house showings

One of the biggest frustrations with selling a home the traditional way is having to work around your agent's and each potential buyer's schedule. When you control the home showing process, you get to decide the schedule for showings and open houses, so you never have to worry about inconvenient schedule conflicts.

Control over your

closing date

Another huge perk for many is the ability to control your closing date. If you choose to sell to an iBuyer, many offer incredibly fast closings (we're talking less than two weeks) and enable you to select the date that works best for your schedule. This makes it much easier to coordinate your next move and avoid paying two mortgages if you're purchasing a new home.
Cons of for sale
by owner
Real estate transactions are complex, so no matter how you choose to sell your home, you'll likely run into a few frustrations. When it comes to the cons of selling a home yourself, the time it takes to manage a listing, organize the marketing, and deal with the paperwork are the main factors that come up. There is also the risk of not receiving the greatest return for your investment.
To help you assess the possible cons of selling a house the for sale by owner way, we've compiled a list of things to think about:
Listing management

takes time

Listing management is a full-time job for many realtors out there and even though you would only be dealing with a single listing, it's important to realize that it will require your time. When you choose the for sale by owner approach, you will be the one managing the listing, deciding on the price, dealing with potential buyers and/or buyer's agents, setting up showings, and negotiating with the buyer (unless you decide to sell your home to an iBuyer, in which case many of those steps could be eliminated from your to do list).

Marketing can

be challenging

If you decide to take the for sale by owner approach and you choose not to sell to an iBuyer, getting potential buyers interested in your home is up to you. To do this, you will likely have to prepare and distribute marketing materials to help your home sell. This could include printing flyers, putting up yard signs, and marketing your home on social media, all of which take time and can be challenging, especially if marketing is not something you are used to doing.

Sales pricing

takes research

While you will likely save a small fortune in agent commissions, deciding on your own sale price and negotiating with the buyer yourself can result in a lower sales price. Real estate agents specialize in home sales and have more experience in setting sales prices, managing listings, marketing homes, and negotiating with buyers, so it's only natural that they could get you a higher price. Additionally, if your buyer is using an agent, you will likely have to pay their agent 3% commission to facilitate the closing, which can cut into some of the cost savings of listing your home for sale by owner.

Paperwork can

be daunting

Real estate transaction paperwork is extremely complex, so it's no surprise that "How to do paperwork for sale by owner" is one of the most searched for industry topics on Google (and we will address that in more detail in the next section). The fact is, paperwork can be tedious and, when selling your home yourself, you have to be prepared for some administrative tasks.
At the end of the day, everyone weighs in on pros and cons differently. Some people value cost savings and control over the sales process more, while others would rather pay more commissions to have the process handled for them. There's no right or wrong, but it's important to review the list and take the time to decide whether the for sale by owner model is the right choice for you.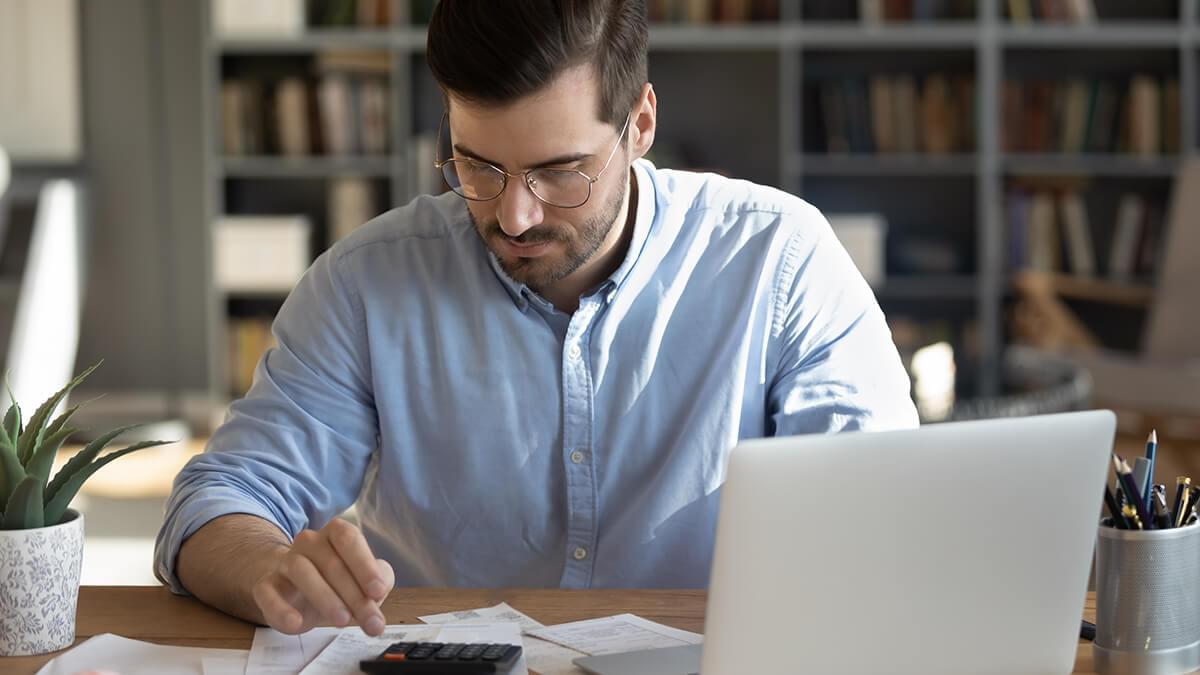 How to for sale
by owner
Once you have made your decision to sell a house the for sale by owner way, there are several steps you can follow to make the sales process that much easier.
In the section below, we'll touch on the top 5 things to know about how to for sale by owner successfully, including:
How to price your home for sale

by owner.

How to prepare your home for sale

by owner.

How to market a for sale by

owner home.

How to handle for sale by

owner negotiations.

How to deal with for sale by owner

closing costs.
How to price your home for sale
by owner
Setting your asking price may seem simple, but it's actually one of the most important things to carefully consider when selling your home. If you set the price too low, you stand to lose money you could have otherwise made, and if you price it too high, you could have a situation where your home sits on the market for months and becomes less attractive to potential buyers.
Interested in
your home's current market value?
Receive a free online

home value estimate!
It's therefore important to do your research before deciding how to price your home. To do so, follow these 3 steps to gain a clearer picture of what your home is worth:
Get a free home

value estimate

Use our handy Home Valuation Estimator to see what iBuyers would likely offer you in cash for your home. This can provide a great starting point as you consider your asking price.

Look at recent homes sold in

your neighborhood

Use an app such as Redfin or Zillow and filter by homes that have sold in your neighborhood in the past few months. Compare their square footage, age, lot size, and condition, and then use the median price per square foot as an idea of what your home's price per square foot should likely be.

Compare your home to current listings in

your neighborhood

Repeat step 2, but this time filter by homes currently for sale in your neighborhood. See what their median price per square foot is and let that be a guide for your pricing as well.
Once you have completed your research you should have a much clearer idea of how to price your home for sale by owner.
How to prepare your home for sale
by owner
As the saying goes: "first impressions count". When preparing your home for sale, you'll want to make it look as good as possible to capture the attention of potential buyers.
To do so, there are several things you can do. Some of the options are quick, easy, and don't cost much, while other options could incur higher fees, but may be worth it in the long run if doing those things gets you a higher price for your home.
Below is a list of options to consider when preparing your home for sale:
Declutter your home

Most buyers have a hard time envisioning what a space would look like if it's too cluttered. Too many personal items can also prevent potential buyers from imaging the space as theirs. To cut down on clutter, place ornaments, photos, and other personal items in storage, along with any other items that may be distracting for a viewer, such as piles of dishes, heaps of paperwork, and unfolded laundry.

Clean your home

One effective way to improve the look of your home with minimal cost is to give it a deep clean. Clean windows, shampooed carpets, and polished surfaces not only look good in your listing photographs, but make for a more inviting experience at showings.

Take care of any

necessary repairs

Take a walk through your home and look for the little things that potential buyers might notice. Is a lightbulb out? Does a patch on the wall need painting? Have you been meaning to fix the dripping faucet but haven't quite got to it yet? "Most buyers want a home that's in move-in condition", so anything that you can do to prevent potential buyers from noticing the problems in your home will increase your chances of selling fast. It's worth taking care of the little details, especially the things that won't cost you much to repair.

Consider repainting

Nothing gives a home new sparkle like a fresh coat of paint. Plus, painting an accent wall here and there shouldn't cost you much at all. Just keep in mind that you're painting to sell, so choose a neutral color that will appeal to the majority of buyers.

Consider staging

Staging a home can go a long way in helping potential buyers to visualize how they could use the space. The most effective way of staging is to hire a professional who has the furniture and props to lend you, however, to keep costs down you could consider staging your home yourself.

Pay attention to

storage space

Most buyers are concerned about not having enough storage in a home, so do what you can to show off your storage space. Tidy up drawers and shelves to give the illusion of plenty of space.

Work on

curb appeal

When viewing a home in person, the exterior is typically the first thing a potential buyer sees, so it's worth putting some effort into your front entrance and/or yard. Pressure washing your home's exterior and adding a few fresh flowers can go a long way in giving the impression that your home has been well cared for.

Prepare for showings

Taking care of the previous steps will position you in a great place for showing your home, but don't forget to attend to a few other details, such as: cleaning up after your pets (and securing your pets during showing hours), placing a welcome mat at the front door, and spraying an inviting scent or baking fresh cookies to make the showing experience a wonderful one for potential buyers.
If, after reading this list, the thought of preparing your home for sale by owner is too overwhelming and time consuming for you, you could consider the option to outsource the task to someone who specializes in home improvement and/or staging. You could consider selling your home to an iBuyer because iBuyers typically purchase homes sight unseen, and that option could actually eliminate the need for home preparations altogether.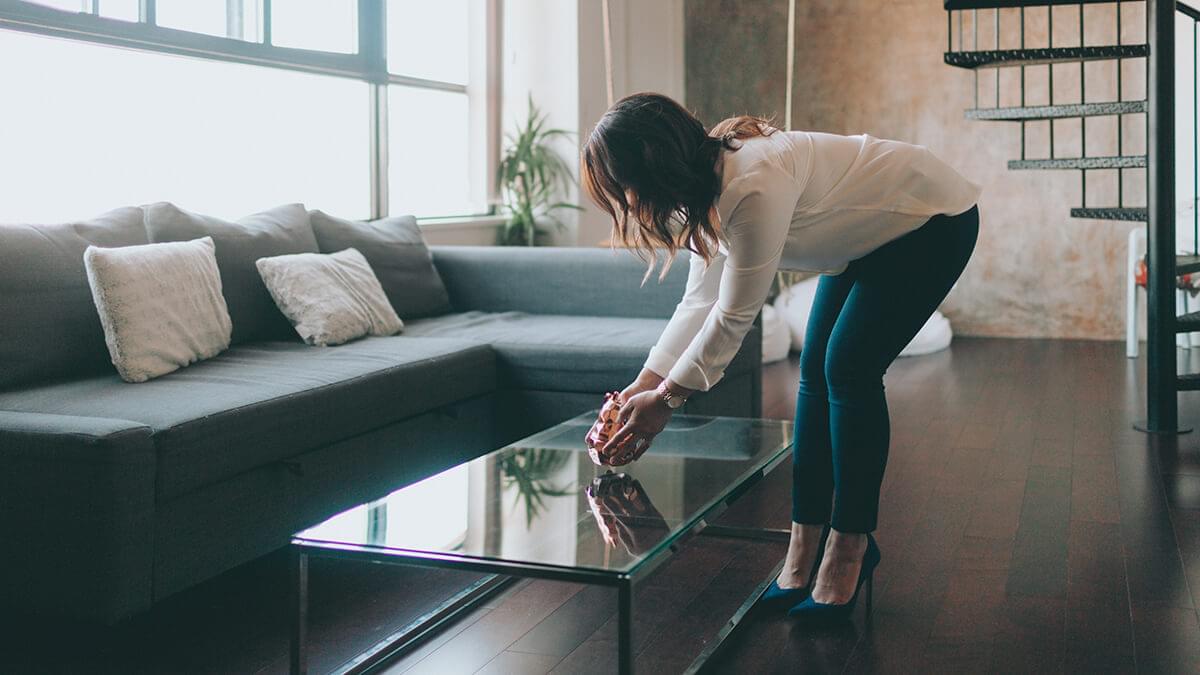 How to market a for sale by
owner home
Perhaps the biggest challenge when it comes to how to sell a house for sale by owner is marketing. Without a realtor who has a network of connections and the ability to list your home on the MLS, you have to be the one to ensure that enough people see your listing. Luckily, there are numerous ways to do this, from online for sale by owner websites to open houses and good old fashioned marketing collateral.
Below is a list of ideas to help you market a for sale by owner home:
List your home on the MLS and other for sale by

owner websites

To get listed in the MLS you'll need to go through a website that can facilitate that process for you, or pay an agent a fixed fee to place the MLS listing up for you. The great news is that many of the for sale by owner websites will automatically populate your listing to other listing sites as well, such as Zillow and Trulia. This enables you to increase your listing exposure and reach more potential buyers.

Make your

listing appealing

Your listing is the first thing most potential buyers will see, so be sure to include all necessary property details, as well as great photos, and any other features the listing site offers, such as a 3D tour.

Put up a

yard sign

Many people looking to purchase a home will drive around the neighborhood they are interested in. By placing up a yard sign you make it known that your house is for sale, and you never know who might stop by and ask for more information.

Consider sales flyers

or brochures

Marketing collateral not only looks professional, it also provides interested parties with useful information about your property. If you decide to print marketing materials, be sure to include high-resolution photographs and detailed property information, such as a description, address, asking price, and contact details.

Host an

open house

Most buyers want to see a home in person before making a decision and open houses can be easier to manage than individual showings. Plus, a Zillow Group Report shared that 55% of buyers searched for homes with an open house, so it's also a great tactic to reach more potential buyers online.
For additional information about marketing your home, you might want to read our guide to advertising property for sale by owner.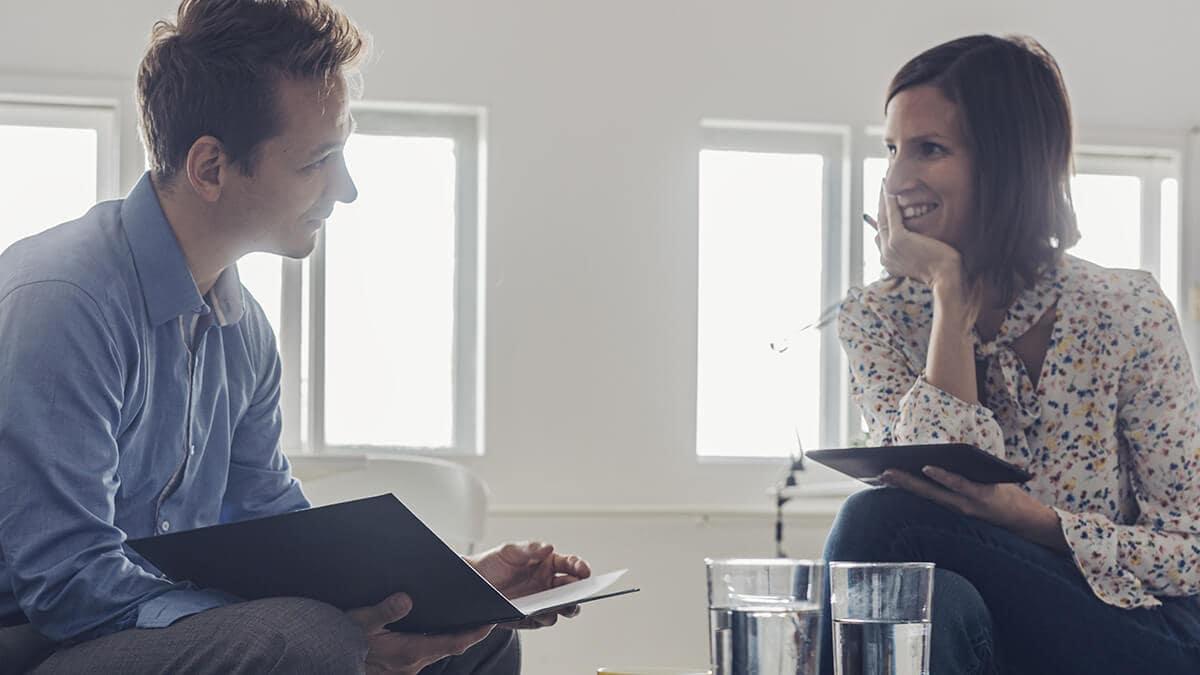 How to handle for sale by
owner negotiations
Negotiations are standard in real estate transactions and, when you're representing your property and handling the paperwork yourself, you have to be prepared to deal with buyer requests.
The most common negotiations to expect are typically related to your asking price and conditions of the sale. It's very normal for a potential buyer to present you with an initial offer that's lower than your asking price. They may also include extra requests, such as an earlier or later closing date, or assistance with closing costs.
Once you have settled on a price, you can also anticipate possible negotiations to arise following your home inspection. Common requests may include replacing an old appliance or including an appliance warranty.
You might also need to negotiate on the contingencies of the sale, such as the mortgage approval or the home appraisal.
In all cases, the best way to handle for sale by owner negotiations is to be very professional and record everything in writing. All agreements should be legally documented. While you can find many forms online that you can use to compile a written contract, including guides on how to do paperwork for sale by owner transactions, if you aren't sure exactly what to do it's always best to consult with a professional.
How to deal with for sale by owner
closing costs
Once you get to this point in the for sale by owner process, you have no choice but to enlist a closing attorney or a title company. This is because the sale of a house is a very specific, legal procedure that requires a professional to orchestrate.
For this reason, you actually don't have to worry much at all about how to deal with closing costs, as your closing agent will provide both you and the buyer with all the necessary information. The only exception to this is if the closing agent needs additional details from you, in which case you can ask them questions if you are unsure what they are looking for.
Of course, as with any transaction and particularly ones with large amounts of money involved, it's always best to remain professional and keep a good line of communication open at all times.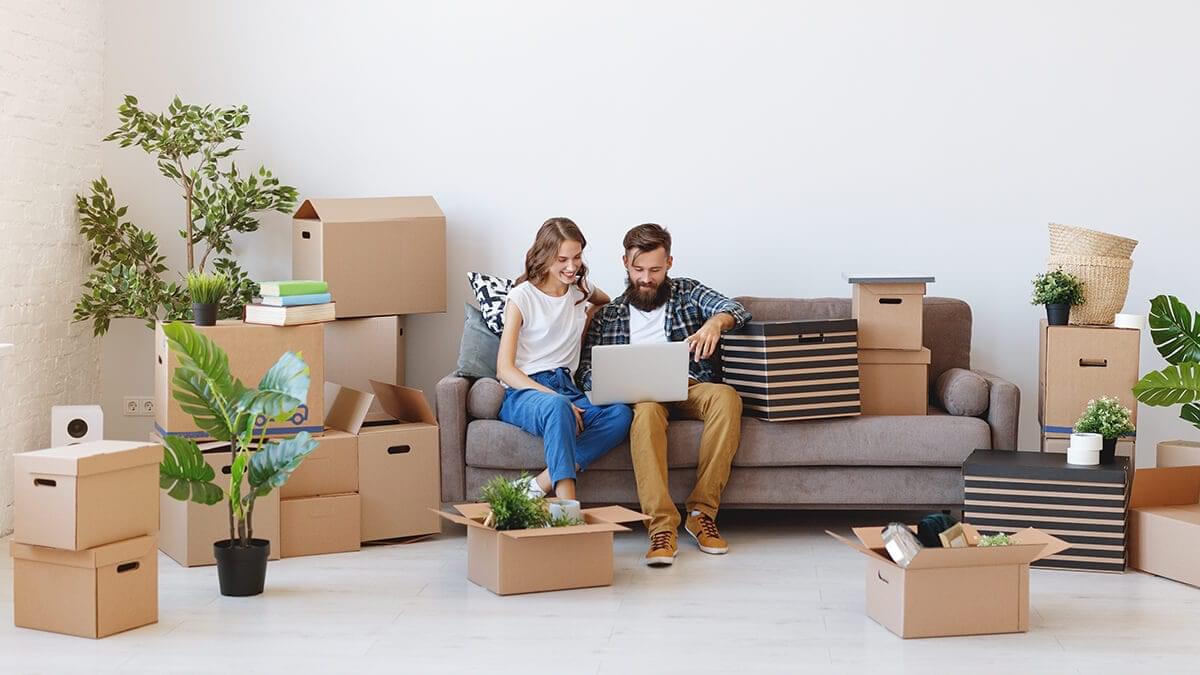 An easier way to sell your home yourself:
the iBuyer model
If you read this guide and are questioning whether the for sale by owner model is actually worth the cost savings and control you gain, you're not alone.
When trying to sell your home yourself, but in the traditional way, the listing, marketing, showings, and documentation involved can be very time consuming and overwhelming. Thankfully, the traditional way of selling a home yourself is no longer your only option.
iBuyers, or instant buyers, are companies that purchase homes directly from owners, without requiring all the steps involved with listing your home, preparing your home for sale, orchestrating showings, and dealing with buyer negotiations. Instead, iBuyers use algorithms to assess the value of your home and then make you an instant cash offer, typically without even seeing your house first.
You can then decide whether to accept the offer or not and, if you do accept it, you skip all the traditional sales steps and proceed right to the inspection and closing process. You even get to choose your closing date!
If selling to an iBuyer seems like a better option for you, or if you are curious to know what an iBuyer would likely offer you in cash to buy your home directly from you, click here to get an instant home value assessment.
Conclusion
In summary, the for sale by owner model is a popular way to sell your home today and, while it certainly has its benefits, there are several things to consider when listing and facilitating the sales process yourself.
Take the time to review all the pros and cons, assess what is involved with selling a house yourself, and ask yourself which option is best for your unique situation.