In this checklist you will find details on the following 3 most asked questions about advertising property for sale by owner (if you wish to scroll to a specific section, simply click the quick links below):
Before we delve into the details, know this: learning how to advertise property for sale by owner takes time and practice. If you need to take it slow, skip a step, or ask for help, that's okay.
Remember that realtors have had years of experience, so it may look easy on the surface, but when you're new to this there's a learning curve. Try to focus on getting it done, rather than trying to get it done perfectly.
How to market a house for sale
by owner
There are 4 main ways to market a house for sale by owner:
Create a stand-out

property listing

Your online listing will be the first thing that most potential buyers will see, so be sure to take the time to make it very enticing.

Property listings should include a detailed description with accurate information about your home covering all the facts and basics, such as your asking price, the location of your house, the year of construction, the number of bedrooms and bathrooms, and whether you have a garage, a finished basement, a yard, and so on.

It's also important to call out any upgrades or improvements you have made since purchasing the home. These could include things like new appliances, a replaced water heater, a new roof, or even design improvements such as new granite countertops. Additionally, it's advised to highlight neighborhood information, including proximity to schools, hospitals, and recreational facilities.

One you have compiled a detailed written description for your listing, don't forget to upload high-resolution photographs of both the interior and exterior of your home (you might want to consider having the photographs professionally taken).

It's also beneficial to make use of any other features the listing site offers, such as a 3D tour, the ability to include a floor plan, and the option to add videos.

Design and print

marketing collateral

Marketing collateral—sales flyers, postcards, brochures, yard signs, and neighborhood signs etc.—can help spark interest in your listing and provides interested parties with useful information about your property.

Of course, designing and printing marketing collateral can be time consuming and costly, but you may find it's well worth it. You might wish to outsource the design work to a graphic design professional (local printer stores can usually assist with basic design, too).

If you do decide to print marketing materials, be sure to include high-resolution photographs and detailed property information on each piece, such as a description of your home, the address, your asking price, and your contact details. Don't forget to mention your lot size, number of bedrooms and bathrooms, and any upgrades you've made, as we discussed in the previous point.

Consider hosting an

open house

The majority of buyers will want to see your house in person before deciding whether it's the right investment for them, and planning an open house can be a whole lot easier and more convenient than coordinating individual showings.

In general, open houses tend to work best on weekends, so you might want to choose a few hours one Saturday or Sunday and make your upcoming open house known.

If possible, also list your open house information on online listing sites, as many buyers today will look at popular real estate apps, such as Zillow and Redfin, to find open houses to visit.

Leverage word of

mouth marketing

In a digital world it can be easy to forget good old fashioned marketing strategies. To get the word out about your property listing, it's worthwhile calling and emailing your contacts. You never know who they might know that's in the market to buy in your neighborhood.

You might also want to consider contacting local mortgage brokers to let them know about your for sale by owner listing. They have access to the contact information of numerous pre-qualified buyers and may have referrals to send your way. As SFGate points out "brokers may be happy to accommodate your request—particularly if you agree to use their brokerage services to search for your next home".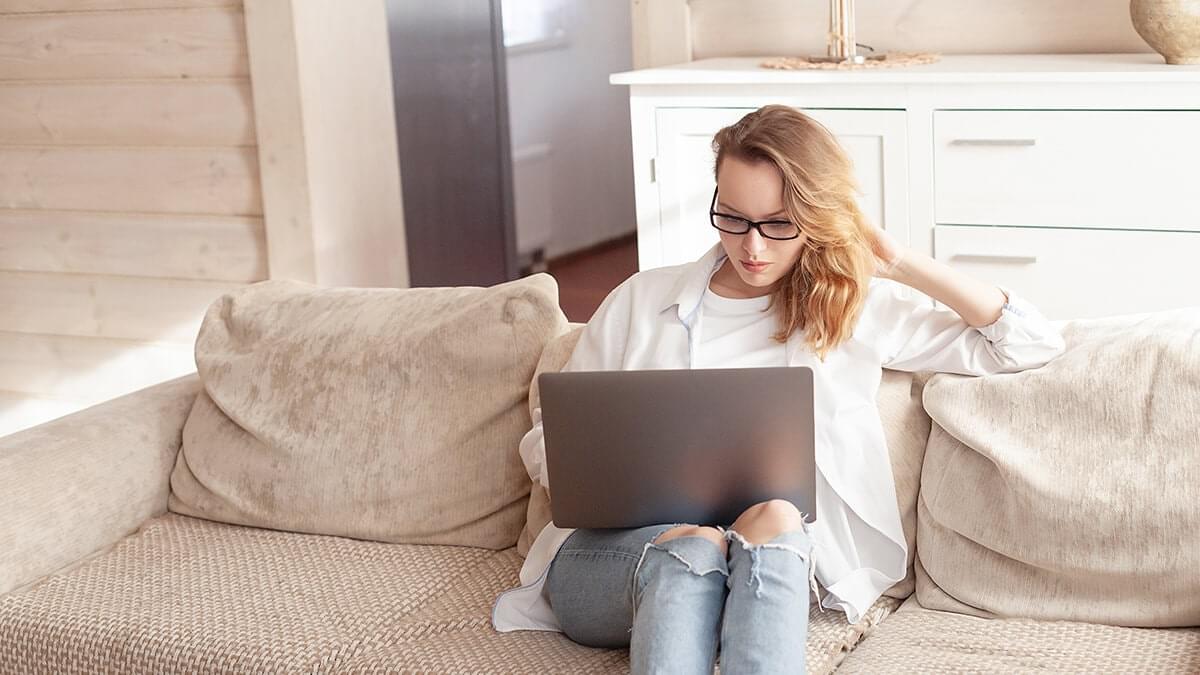 Where to advertise for sale by
owner homes
When deciding where to advertise for sale by owner homes, consider these 7 options:
Get your home listed on

the MLS

Possibly the most important marketing step of all, getting your home listed on the MLS is one of the perks of working with a real estate agent. That said, you can still get listed on the MLS when selling your home yourself, you'll just need to go through a website that can facilitate that, or pay an agent a fixed fee to place the listing for you. For more details about this, see the next section titled "How To Post For Sale By Owner On MLS?".

List your home on other for sale by

owner websites

The for sale by owner approach to real estate sales is a very popular approach today and, as such, there are numerous for sale by owner websites that will list your property for you—some for free and some for a fee of up to $400.

To find the best for sale by owner site for your needs, view our list of the biggest for sale by owner websites. Many of these websites will also automatically populate your listing to other major listing sites. This means increased exposure for your listing and the ability to reach more potential buyers with very little effort on your part.

List your home on other

free websites

In previous years many people would purchase newspaper and magazine ads to feature their for sale by owner property, but today that method has been overtaken by free listing websites. In fact, The National Association of Realtors has stated that today "only 1 percent of people find their home through those print ads".

Instead of paying for print ad space, consider placing your listing up on sites like Craigslist, Facebook, and Twitter.

Put up a

yard sign

It's not uncommon for buyers interested in a particular neighborhood to drive around looking for homes for sale. To capture their attention, and to alert neighbors to the fact that your property is for sale (they might know someone interested, too!), place up a yard sign. Just be strategic about where you place it and make sure drivers can see it easily.

Bonus points if you affix a weather-proof brochure box holder to your yard sign with sales flyers sharing details about your property listing!

Put up open

house signs

On open house days, make sure to put up an open house sign in your yard as well. You may also want to place a few signs with arrows leading to your property on nearby signposts.

Place flyers in

local stores

It may seem scrappy, but the more people you can get to view your listing the more likely you are to sell fast, so consider placing flyers on local bulletin boards, such as at your grocery store, coffee shops, library, and gym.

As with any marketing collateral, make sure it's eye-catching and contains detailed property information, high-resolution photographs, and your contact information.

Act like a realtor

at showings

When potential buyers visit your property your marketing job isn't yet done. When you're face to face with interested parties, it's a great time to keep advertising your for sale by owner home.

Welcome visitors to your property and invite them to show themselves around. Do give them a flyer or brochure if you have one and point out all important information and upgrades you want them to know about.

Before they leave, collect their contact information so you can follow up with them afterwards.
How to post for sale by owner
on MLS
To post your for sale by owner listing on the MLS, you have 2 options:
Pay an agent

Some realtors will accept a fixed fee to place the MLS listing up for you. If you prefer someone to take care of this important step for you, you might want to consider this option.

Go through a for sale by

owner website

The other option which is generally the most popular way to post for sale by owner listings on the MLS today is to go through a website that can facilitate the MLS listing process for you.

The bonus of using a for sale by owner website is that they typically also automatically populate your listing to other listing sites, including big brand name websites such as Zillow and Trulia. This is helpful in easily getting increased exposure for your for sale by owner property.
Conclusion
Choosing to list your property for sale by owner can save you paying agent commissions and it gives you control over the sales process. However, to get potential buyers to know about your listing, you have to know how to advertise property for sale by owner.
In this checklist we covered how to market a house for sale by owner, where to advertise for sale by owner homes, and how to post for sale by owner listings on the MLS. By following the steps outlined above you should be much clearer about how to advertise your for sale by owner listing.
Interested in
your home's current market value?
Receive a free online

home value estimate!
That said, if taking on the role of a real estate agent to promote your for sale by owner listing seems like too much work, you could consider the option of selling to an instant buyer. To see what an iBuyer would likely pay you in cash to purchase your home, get a free home value estimate.