Regardless of whether you are just in the beginning phase of researching your selling options, or you are currently weighing up the pros and cons as you decide "Should I FSBO?", this guide is designed to help you find answers to these 4 most commonly asked FSBO questions:
As we explore each question, we'll address the benefits of for sale by owner, as well as explain why for sale by owner is a bad idea for some. We'll also introduce you to another option that you may not have even thought of, that could offer the best of both options.
At the end of this guide you should have a clearer idea of what approach you want to take and be able to answer the question "Should I FSBO?" with confidence. Let's begin!
Is for sale by owner a
good idea?
A National Association of Realtors study showed that the top reason why sellers choose the FSBO approach is that they "did not want to pay commission". That's fair enough, as agent commissions can be costly, but that's not the only thing to consider.
Other factors to consider with the for sale by owner approach is the time it takes to manage the sales process, whether you have the skills and resources to market your listing effectively, and if dealing with nuances such as legal paperwork and the coordination of showings is something you actually want to take on.
Sometimes the cost of convenience is worth it. To help you decide if for sale by owner is a good idea for you, carefully review the sections below which cover the benefits and risks of choosing FSBO.
Is for sale by owner worth it? What benefits does for sale by
owner have?
To determine if for sale by owner is worth it for you, let's take a look at the main reasons why people consider the for sale by owner approach. Then let's examine what the benefits of for sale by owner mean for you and your personal situation.
The top 2 arguments in favor of for sale by owner are:
You can save a lot of money on

agent commissions.

You get to control and facilitate the sales process.
Cost savings are typically the most common driver for sellers because, let's be frank, the thought of giving up about 6% of the total sales price of your home to agents is not appealing to anyone. And, that's the reality of doing business with an agent.
When you choose the traditional real estate transaction approach to selling your home, you can expect to pay 3% commission to your agent and 3% commission to the buyer's agent. Of course this is in return for the work they do to facilitate the sale and paperwork on your behalf, but nonetheless, it can add up fast.
6% total agent commissions on a $250,000 home is $15,000 and on a $500,000 home it equals $30,000.
Most people would look at those numbers and say without hesitation that saving 6% commission definitely seems worth it. But, before you make your decision, let's explore the second argument for the for sale by owner approach: control.
Being in control of the listing and sales process is appealing for many people. In an age where many transactions occur over the internet, it may seem antiquated to sell your home the traditional way.
Additionally, controlling the process enables you to decide on everything, from the exact listing description and photographs you share, to how you choose to advertise your home, and how quickly you choose to close.
The perks of being in control are numerous and it can certainly feel good to have authority over such a big investment, but it's important to understand that with that control comes responsibility.
By taking control, you are assuming the work that a realtor would typically do for you. This can be time consuming, costly, overwhelming, and frustrating for many people, particularly when it comes to marketing your home, coordinating showings on your own, and dealing with legal paperwork.
So, is for sale by owner worth it? That really depends on whether you're willing to do the work yourself in order to save money on commissions and be in full control of the sales process.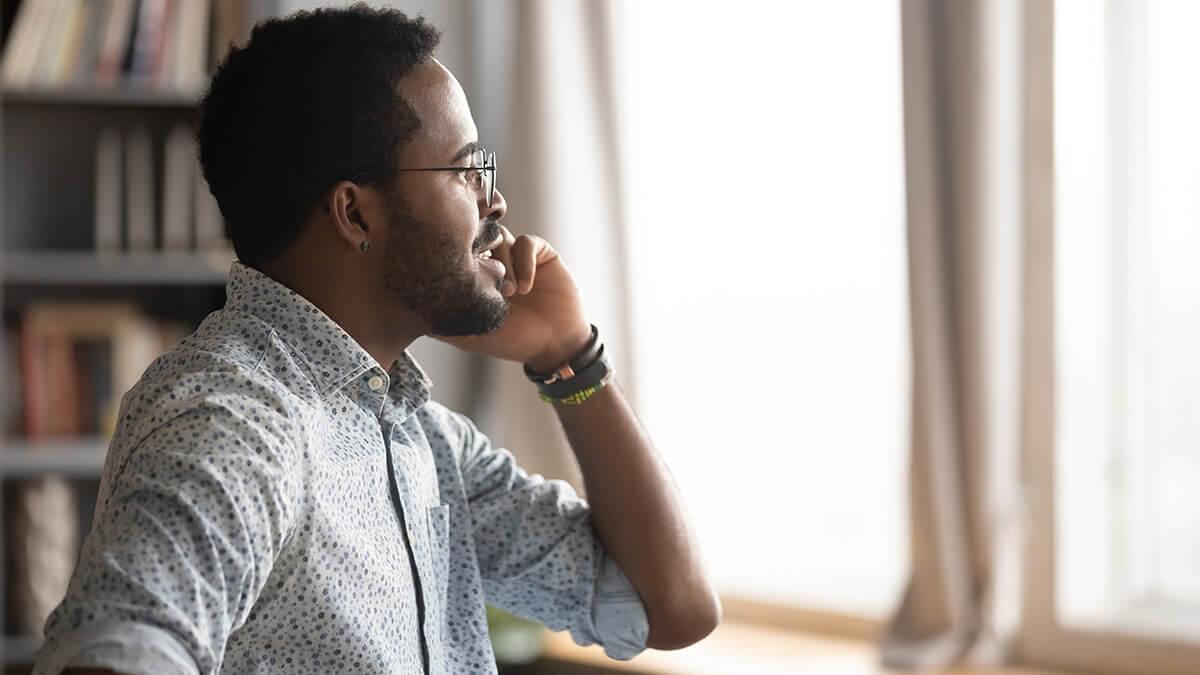 Is for sale by
owner difficult?
We're not going to sugar coat it—the for sale by owner approach can be difficult. But, it can also be rewarding.
The fact is, the cost savings and control that comes with not having an agent do the work for you means that you have to take on the work yourself, and that isn't always easy. To give you an idea of the responsibilities you will have if you choose to sell your home yourself, take a look at this high-level list of home sale-related tasks:
Performing market research to determine your

home value.

Deciding on a sales price that's not too low or

too high.

Getting your home listed, writing the description, and

uploading photographs.

Creating and printing marketing materials, such as brochures and

yard signs.

Advertising and promoting

your property.

Organizing open houses and coordinating

individual showings.

Handling all emails and phone calls from

prospective buyers.

Answering all questions from

buyer's agents.

Negotiating with

interested parties.

Qualifying prospective buyers.
Dealing with

legal paperwork.
As you can see, real estate transactions are fairly involved, which requires a time commitment on your part, as well as careful planning, organization, and facilitation of the process from listing to closing.
Is for sale by
owner better?
If there was a simple yes or no answer to the question "Is for sale by owner better?" we would tell you, but here's the thing—the answer is very personal.
Some people look at the cost savings on commission alone and feel the for sale by owner approach is a no-brainer for them, while others would rather pay an agent to take the responsibility off their hands.
When it comes to deciding which approach to selling your home is right for you, our best advice is to do your research, carefully think it through, and consider all of your options.
Hint: the traditional realtor approach and this do-it-yourself for sale by owner approach aren't your only options... keep scrolling to learn more.
Why for sale by owner is a bad idea
for some
Not everyone thinks the for sale by owner approach makes sense. In fact, there are many arguments against the approach, which you should carefully consider before you decide if selling your home yourself is right for you.
Each of the points mentioned below are a risk you take if you decide to act as your own agent. Of course, it's also possible that you could incur similar risks listing with a reputable agent, it's just less likely because they have the experience of selling many homes before yours.
Risk #1:
your time
We've all heard the stories about the home sellers who got lucky. You know, the ones who decided to print out a simple yard sign one weekend, placed it up for drivers to see, and got an offer within a week. Yes, that happens and it's possible, but it's definitely not the norm.
In most cases, selling a home can take months, so please be prepared to invest hours and hours of your time towards managing the process if you choose to sell your home yourself.
The list of tasks we covered above in the section titled "Is for sale by owner difficult?" should provide you with good idea of what you would need to handle if you walk this road alone, and only you can decide if that time investment is worth it for you or not.
Risk #2:
your money
If you're wondering why money makes the risk list after learning how much you could save in agent commissions, you're not alone. Most people only see the cost savings from agent commissions, but fail to look deeper at other things that could cost you money with the for sale by owner approach.
The main money risks to look out for are:
Pricing your home too low and leaving money on

the table.

Pricing your home too high and risking it sitting on the market

for months.

Falling prey to real

estate scams.
Real estate statistics reveal that for sale by owner homes typically sell for less, so the first money risk of pricing your home too low is a very real one, and 6% of FSBO sellers listed "selling within the planned length of time" to be the biggest challenge they encountered, so the second risk is worth considering too.
Interested in
your home's current market value?
Receive a free online

home value estimate!
In terms of real estate scams though, while it is definitely also something to watch out for, it is thankfully not as widespread. The bigger thing to consider when dealing with any prospective buyer is to ensure you review all paperwork thoroughly, document things in writing, and always enlist the help of a professional if you are unsure about anything.
When it comes to selling such a large investment, having a legal professional review the paperwork is always a smart decision, no matter how you choose to sell your home.
Risk #3:
your experience
Listing, advertising, and orchestrating a sale requires many skill sets:
You need to be tech-savvy enough to put up your own listing, upload high-resolution photographs, and ensure it is seen by

enough people.

You need to be marketing-savvy enough to write an enticing listing description, create sales flyers, and order

yard signs.

You need to be sales-savvy enough to manage showings and open houses, communicate effectively with prospective buyers, and negotiate contracts

and contingencies.

And, you need to be organized and detail-oriented enough to handle lengthy

legal contracts.
That's why, when you consider all that you need to know in order to sell your home properly, many people feel that for sale by owner is a bad idea.
However, that's not the case for everyone. Many people feel very comfortable taking on all the roles and responsibilities of a real estate agent, and others choose to make their life easier by selling to an iBuyer (more of that in a later section). Either way, you do need to consider your expertise and comfort level before you choose the for sale by owner direction.
Risk #4: your
stress levels
Many sellers will tell you that selling a home is one of the most stressful things they've ever experienced (and this is often even the case when an agent does the majority of work for you).
It's just reality that when you have a lot of money on the line, things tend to get stressful. So, when you don't have an expert walking you through each step, the stress can amplify.
Plus, selling a home can be emotional to begin with—it may be the place you started your family, celebrated milestones, and overcame difficulties, or it may be the end of an era, a relationship, or your time in a particular city. Regardless of the reason you're looking to sell, it's important to realize that your emotions may be compromised to begin with, which makes it even more critical to ensure you can manage the stress of selling your home on your own, and remain objective and professional throughout the process.
Sometimes having an agent assist you can be beneficial when it comes to selling an investment you have emotional attachment to.
Risk #5:
your outcome
Statistics show that for sale by owner homes tend to sell slower and at a lower price than the majority of homes sold by an agent. That's generally just because agents have more resources, have a larger network of connections, and have more experience with pricing a home, marketing a home, and closing a home.
Of course, there are also for sale by owner stories to contradict that, but you should keep in mind that if you choose the FSBO approach, your home may sit on the market longer than you might like, and you could end up selling at a lower price than you'd like.
In the end it has a lot to do with how much work you're willing to put in to get your home sold fast, and at a great rate.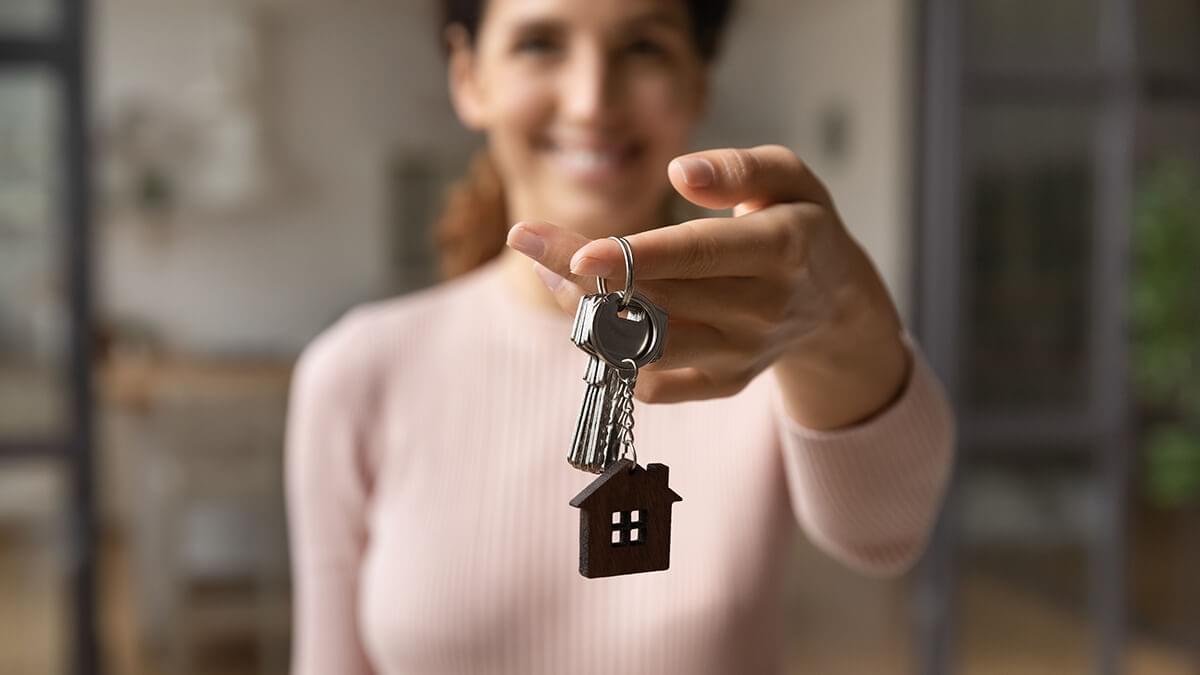 Should you FSBO?
In summary, the for sale by owner approach we've discussed in this article has its pros and cons. There are certainly perks involved with having control over the listing and sales process, and not having to pay up to 6% in agent commissions. On the flip side, there are several risks you take when you decide to sell your home yourself by taking on the role of a realtor. These include financial risks, time constraints, and resource limitations, among other things.
So, ultimately, the answer to "Should you FSBO?" is purely a personal choice—only you can weigh up the pros and cons and make the right decision for your unique situation.
But, before you do...
What if there were another way to sell your home on your terms, without taking on the numerous roles and responsibilities of a realtor?
What we're referring to is known as the iBuyer approach. iBuyers are instant buyers that purchase homes for cash, usually without even seeing them first, and then take care of a few minor upgrades themselves, before relisting the home in the hope of making a quick profit.
Because iBuyers are essentially flipping your home, they don't want you doing any of the upgrades, repairs, cleaning, staging, showings, marketing etc.—they just want to buy your home fast, as is, for cash.
What does this mean for you?
It means that you can still choose the FSBO approach, only instead of listing, marketing, and selling your home in the traditional way, you simply sell to an instant buyer instead.
To test out the process completely free, get an instant home valuation estimate to see what iBuyers would likely pay in cash for your home.
Keep in mind that because iBuyers want to resell your home, they may offer you slightly less than you would have listed it for if you chose to find a buyer yourself, but iBuyers typically make you an offer within a few days and let you close within a few weeks, so you can save a whole lot of time, stress, and money by selling your home faster.
If you choose to sell to an iBuyer, you get to skip all the hassle of listing your home, marketing your home, taking care of upgrades, repairs, staging, showings, and negotiations, and move right ahead to the inspection and closing process.
It's faster and easier than selling your home the traditional way and, if it sounds like something you might be interested in, you might want to read more about the iBuyer approach.