What Is an iBuyer and How Does iBuying Work?
---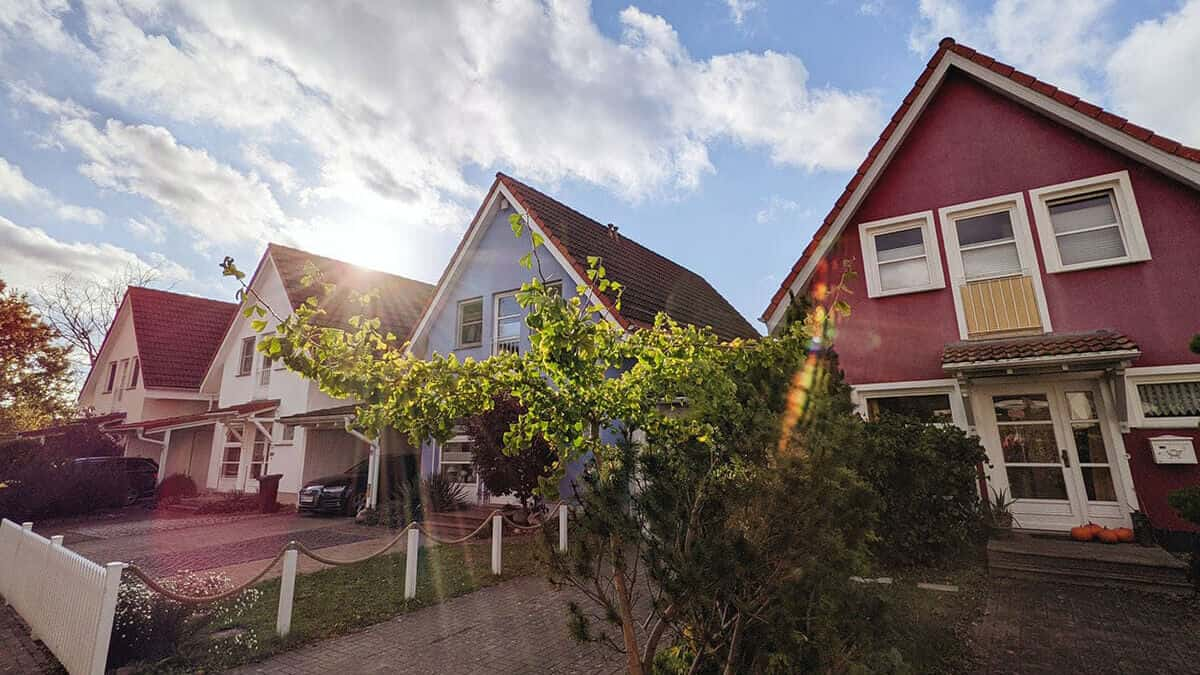 ---
Selling a home can be one of the most stressful experiences you can go through. You first have to prep your house for the market, then you have to hire a real estate agent, and then the listing begins. Eventually, within a time-frame you have no control over, you'll get an offer on your home.
From there, you still have weeks if not months to wait until the closing. All the while, you're likely fretting over the very real possibility that the deal could fall through.When you choose to work with an iBuyer, you can avoid a lot of the biggest headaches associated with the home selling process. While it might not be for everyone, it is a viable option for tons of Americans who want to sell their homes quickly and in a hassle-free way.
Are you wondering what you need to know about iBuying? Let's take a look at all of the important details to help you decide whether or not this method is right for you.
What Is an iBuyer and How Does It Work?
What is an iBuyer? How do you define iBuyer?
An iBuyer is a company that provides instant cash offers in order to purchase properties outright. When an iBuyer buys your home, they do so in as-is condition. That means that you won't have to make any repairs or upgrades in addition to avoiding cleaning, staging, and other costs of selling a home.
Because iBuyers purchase homes with cash rather than with financing, you won't have to deal with real estate agent commissions or a number of other fees that are typical when you sell your house.
When you sell to an iBuyer, it can help you save both money and time. On top of that, it can help you avoid many of the headaches that typically accompany selling a house.
IBuyers offer a number of key advantages in addition to the fact that they buy your home in as-is condition. First of all, you can usually get an offer on your home within twenty-four hours of contacting them. Secondly, the closing typically happens within a few weeks, which is way faster than a traditional real estate transaction.
So how does iBuyer work? Basically, the iBuyer business model uses algorithms in order to determine the best price for the property. They use the prices of comparable properties in order to generate instant offers without even seeing the property in person.
In order to sell your home to an iBuyer, you simply have to go to an iBuyer's website and fill out a form. You will then receive an offer on the home in less than 24 hours. These offers are usually no-obligation, meaning you don't have to accept the offer if you aren't comfortable with it. If you do accept the offer, though, the closing of the sale can occur in as little as a few weeks.
iBuyers are able to minimize their costs by using technology to streamline the process of buying properties. This is also what helps them to speed up the timeline leading up to closing.
So how to iBuyers make money?
Basically, the offers that they make on your home will be slightly below the market value. They also can make money through offering financing or through adding value to the homes they purchase.
IBuyers might rent out a home they buy or they might fix them up and resell them. They also might sell the home by offering their own in-house financing programs.
Why Should You Use an iBuyer?
There are a number of reasons why using an iBuyer might be appealing to you. While some people might find that going the traditional route with a real estate agent is right for them, others can benefit from the unique structure of the iBuying process.
You Need to Relocate Quickly
One possible scenario where an iBuyer might be the right choice for you is if you've accepted a job offer in another city or if you need to move quickly in order to be closer to family. If this is the case, you might find yourself in a position where you need to move right away.
For many people, the cost of renting out a new home and carrying an existing mortgage is simply not feasible. Even if you live in a hot real estate market, the traditional home selling process simply doesn't move very fast.
In a best-case scenario where you accept an offer on your home on the first day on the market, it will likely still take six or eight weeks for the closing to occur.
Using an iBuyer is also applicable if you're trying to buy a new house in the location you're moving to. It can be hard to qualify for a mortgage when you are still paying the mortgage on your old home. When you use an iBuyer, the whole process goes quite a bit faster.
Lastly, relocating is stressful enough without also having to deal with selling a house. If you're moving to a new place, starting a new job, and getting used to a new city, you might find that you simply don't need the added stress of a lengthy home selling process.
You're Going Through a Major Life Change
Another reason you might find that selling to an iBuyer is right for you is if you're going through a major life change. This might mean getting married, divorced, or moving to care for elderly relatives.
In the case of getting divorced, you might need to sell the house as a part of the division of assets. Selling to a cash buyer can mean that selling the home doesn't drag out the process of getting a divorce any longer than it needs to be. It also means that you can start moving on with your new life much sooner than if your house sits on the market for months.
If you are moving due to marriage or to help out with family, selling to an iBuyer can simply reduce stress during an already stressful time.
It's easy to lose a year of your life to prepping a home for sale, dealing with showings, and waiting for the right offer. When you sell to an iBuyer, you can put your energy and focus towards the things that are truly important to you right now.
You're Ready to Buy Another Home
Many people choose to sell to iBuyers in order to facilitate their ability to buy another home. It can be hard to qualify for a mortgage when you already are paying a mortgage.
This is because your mortgage will count towards your debt to income ratio when lenders are evaluating how risky you are as a borrower. Even if you are able to get a mortgage before selling your home, you might not want to.
Can you think of anything more stressful than trying to carry two mortgages at once? If you've ever known anyone who bought a new house before selling their previous home, you know just how taxing it can be.
Selling your home to an iBuyer can make the process of buying a new home much simpler. Not only will it remove your mortgage from your debt to income ratio, but it can also help you obtain the cash you need for a down payment.
You've Inherited a Property
Another common reason to sell to an iBuyer is when you've inherited a property. Some people with inherited properties choose to move into them or to keep them as rental investments. However, this might not be feasible or desirable for you for a number of different reasons.
What if the home you've inherited is in a totally different part of the country than where you live? What was supposed to be a gift can actually feel a lot like a burden when you consider the costs of homeowners insurance, vacancy insurance, taxes, and maintenance.
On top of that, what if the home is in disrepair? Or perhaps there are back taxes on the property?
These issues can mean that you wouldn't even be able to sell the house on the open market if you wanted to. This is because lenders are typically quite risk-averse when it comes to lending money for properties. If this is the case, then you're definitely in the market for a cash buyer.
IBuyers will buy properties that have all sorts of issues for cash. If you've inherited a property that's actually just costing you money, selling to an iBuyer can help you turn that headache into a windfall.
Your Finances Have Changed
Life is always full of surprises. If you've recently lost your job or have decided to live a more minimalist lifestyle, you might find that you want to sell your home fast. Selling to a cash buyer is by far the fastest way to sell your home, and selling to an iBuyer is quick and stress-free.
If you need cash fast, selling your home to an iBuyer might be exactly what you're looking for. While you might not profit as much as you could on the open market, you might find it's well worth the cost to have access to your cash faster and with less headache.
You Want to Have More Control Over the Timeline of the Sale
Other people might choose to sell to an iBuyer simply because they want to have more control over the timeline of the sale. If you put your house on the market, you simply can't know just how fast it will sell. If you don't want to put your life on hold to see when someone will come along to buy your house, you can sell it to an iBuyer instead.
You Don't Want to Deal With the Stress of Selling a Home
If you've ever sold a home before, you know it's just about the most stressful thing you can do. Not only do you have to prepare the home in the months leading up to listing, but you also have to keep the house in tip-top shape for showings and open houses.
On top of that, it can turn your regular schedule on its head when you have to clear out for a last-minute walk-through.Even once you do get an offer, there's usually months of agony and sleepless nights before the closing.
There are so many points in the process where the deal can fall through and you're left at square one. When you use an iBuyer, you can get all of those months of your life back.
You Prefer the Certainty of an All-Cash Offer
Another reason to go this route rather than selling on the traditional market is that there's more certainty this way. When you get a cash offer from an iBuyer, you know exactly how much you will be getting.
You also no longer have to rip your hair out worrying that a buyer won't end up getting financing and you'll have to start the process over again.
iBuying Companies
There are a number of different options when it comes to iBuying companies. They actually are quite different when you look at the details, so it's worth exploring each of them if you're thinking of selling your home to an iBuyer.
Opendoor
Opendoor is often lauded as the creator of the iBuyer movement. They don't just buy and sell homes but also allow trade-ins. Their mission is to dramatically simplify the process of selling a home and reduce the amount of stress experienced at the same time. At this point, they service more than twenty markets across the entire United States.
So how does Opendoor work? Basically, you can request an offer on your home. You'll then receive a cash offer that is created using current market data and local real estate expertise.
If the offer sounds good to you, you can sign a purchase agreement online. You'll then make an appointment for a home condition assessment to help Opendoor identify any necessary repairs and verify the condition of the home.
They will then deduct the costs that they see will be necessary from your net proceeds. At this point, you can cancel your contract if you disagree with the repair request or simply change your mind.
If you choose to proceed, you can then choose your closing date. You get paid within just a few days of the closing.
Offerpad
Offerpad is an iBuyer service that makes an offer in twenty-four hours or less. In some markets, they can close on a home in as few as eight days.
That means that you can ask for an offer on a Monday and have cash in hand the following Tuesday! However, you don't have to close this quickly if that isn't what's convenient for you. Offerpad has more flexible closing dates than some of their competitors, offering a window between 8 and 90 days.
Offerpad isn't available in as many markets as Opendoor is, though. They do also have a 1% cancellation fee that you will want to be aware of before signing on.
Just like with Opendoor, you can request a no-obligation offer from Offerpad. They give you the opportunity to upload photos and videos to help them make you a more competitive offer. Cash offers are made within 24 hours.
If you choose to accept, you can choose your closing date through a flexible window up to ninety. They also offer extended stay options that allow you to stay in your home for three days after closing. They also gift you one free local move to help with your transition.
RedfinNow
Another option on the iBuyer market is RedfinNow. Redfin has been in business since 2006. Over the years, they have sold more than $47 billion in homes and worked with over 80,000 customers.
Redfin offers a wide variety of tools on its site. These include home listings, finding realtors, and more. Recently, they've moved into the world of iBuying with RedfinNow.
When you request an offer with RedfinNow, you can receive it within just a few days. A RedfinNow representative will make an appointment to see the house. From there, you can close within a window of 10 to 30 days.
RedfinNow is a bit more picky when it comes to the properties they buy than some of the other iBuyers out there. They look for homes that have less than a half acre lot size and that are in good condition. They also don't purchase homes in age-restricted communities or mobile and manufactured homes.
On top of that, they don't buy homes that have roof problems, foundation issues, or termite damage. They also avoid buying homes that have additions that were built without the proper permitting. If your home has seen better days, you'll likely want to look to a different iBuyer.
Zillow Offers
Zillow Offers emerged as a particularly aggressive iBuyer during the housing boom of 2020 and 2021. With fees similar to real estate agent commissions, the company offered homeowners in Sun Belt markets more than the value of their property with basically no catch at all.
Many people on the sidelines were wondering where the business logic was in this endeavor. In early November, Zillow Offers admitted that they had been overpaying for the properties they were buying. They shut down the Zillow Offers unit after saying they had lost one billion dollars through iBuying.
In the second quarter of 2021, Zillow Offers bought more than 3,800 homes. This was more than twice the number of homes they bought in the first quarter. Basically, the business grew so fast that it ended up leading to the demise of the company.
That being said, Zillow leaving the iBuying market doesn't mean that iBuying is dead. On the contrary, a number of other companies providing this service are still going strong.
iBuyer Fees
If you are planning on purchasing a home from an iBuyer, there usually aren't any extra costs. However, there are two costs you will want to know about when you are thinking about selling your home to an iBuyer.
The first of these is service fees. Both Opendoor and Offerpad have a service fee of 5% of the sale price of the home. Some iBuyers also leave the closing costs up to you, which usually cost between 1 and 2% of the purchase price.
On the other hand, if you sell a home the traditional way you will have to cover closing costs and real estate agent commission. The fees for realtors typically cost between 5 and 6% of the sales price of the home. If you have a real estate agent when you are selling to an iBuyer, you will have to pay both the iBuyer service fee and the realtor commission.
The other cost you'll want to think about is the opportunity cost. This basically means that you might be losing out on some potential profits by selling to an iBuyer rather than going the normal route on the MLS. Many sellers feel the trade-off is worth it, but only you can decide this.
iBuyer Comparison
Not all iBuyers are created equal. You might find that one company has a much more compelling offer to make you in total when you look at the details. Let's compare some of the biggest iBuyers to give you a sense of which will work best for you.
Fees and Charges
One important consideration is the fees that each iBuyer charges. Offerpad charges fees that range from 6% to 10% of the sales price. These fees don't include other costs such as taxes or closing costs.
Opendoor, on the other hand, only charges a 5% service charge. For closing costs, they charge 1%. The estimates that they make for repairs will be deducted from your total proceeds.
The fees charged by RedfinNow amount to between 5 and 13% of the sales price. Their final offer will also include any repair fees that will be deducted from your proceeds.
Qualifying Homes
There are also differences when it comes to what types of homes these companies will buy. Offerpad will typically buy homes that have less than one acre of land that were built after 1960. They also stick with homes that have a value of less than $600,000.
On the other hand, Opendoor will buy houses that were built after 1930 and have a larger maximum lot size of two acres. They also have been known to buy homes that are worth as much as 1.4 million dollars, though they mostly stay within the $100,000 to $600,000 range.
RedfinNow has more strict qualifications for the homes they buy. They only make offers on homes that are in good condition and have a clear title. The houses also must be either owner-occupied or vacant and have a lot size under half an acre.
This company doesn't deal with homes with large lots, structural issues, or significant issues. They also steer clear of bank-owned homes, homes with an underwater mortgage, or manufactured or mobile homes. Lastly, they don't buy homes in age-restricted communities, that have unpermitted additions, or with specific types of systems.
Cash Offer Time
When you request an offer from Opendoor, you can receive an offer in a matter of minutes. Offerpad isn't quite as fast, but will still make you an offer within 24 hours.
RedfinNow is a bit different than Opendoor and Offerpad. It will take a few days for you to receive your cash offer. This is because a representative will have to physically inspect the home before they make an offer.
Closing Process
Offerpad allows you to pick your own closing date and even offer you a free local move when you sell to them. You're even allowed to change the closing date if something comes up and you need to reschedule.
The closing process for Opendoor also offers a permitted window where you can choose your closing date. They also offer a late checkout program if you need to stay in your home for up to seventeen days after the closing.
For RedfinNow, you also have a choice of when you close. You have the option of any date between ten and ninety days after you've accepted the offer. They even let you rent your home back for between 29 and 60 days after you close in some markets.
Available Markets
RedfinNow is the smallest of the above companies. They currently purchase homes in a handful of states. They only service certain cities in each of these states, so you'll want to double-check to make sure they are available in your area if you're interested.
Opendoor services a long list of metro areas where you can sell your home. Opendoor is ever-expanding, and they might start servicing your area soon.
Offerpad has a huge market, both buying and selling homes in almost one thousand cities in the United States.
As you can see, there's quite a bit of variation between these companies. Depending on your circumstance and your location, one of these iBuyers might make a lot more sense for you than the others.
You can learn whether or not there are any iBuyers in your city here.
Power Buyers
Along with the rise of iBuyers, there has also been the emergence and growth of "Power Buyers." These are companies that offer services such as bridge financing, cash offers, and trade-in programs. While they are similar to iBuyers in some ways, they usually target buyers instead of sellers.
Some examples of these companies include Knock.com, Orchard.com, and Homeward.com. Basically, these businesses purchase homes on behalf of their customers as a part of a trade in program or in order to turn offers into all-cash offers.
People's Experience With iBuyers
As with all things, there are pros and cons to selling your home to an iBuyer. On the plus side, selling your house to an iBuyer is convenient and allows you to sell your home as quickly as you'd like.
It's also much more predictable than when you sell your home to a traditional buyer. On the flip side, you might find that there aren't any iBuyers currently working in your area. On top of that, your house might not fit within their qualifications. iBuyers often avoid higher end homes, older homes, and houses that need extensive repairs.
There's also the opportunity cost of working with an iBuyer. However, if you value your time more than money, it still might be the best deal on the table. Lastly, iBuyers will make an assessment of necessary repairs once you've agreed to their offer. These costs will be deducted from your proceeds unless you negotiate to do the repairs yourself.
Real Estate Trends
2021 was pretty much just as crazy if not more so when it comes to the real estate market. That has a lot of people trying to predict what we can expect in the year to come.
It's expected that there will still be low inventory for homes in much of the country. Basically, experts predict that there will still be a seller's market where there is more demand than supply. On top of that, some expect that home prices will continue to rise.
Another big trend is the rise of online real estate services. This means mobile and online closings, "virtual" agents, and, yes, iBuyers.
While mortgage rates will likely increase in 2022, they will still be low by historical standards. However, if you've been thinking of refinancing your home, now might be the time. Check out our guide to refinancing to help you make the best decision.
Is Selling to an iBuyer Right for You?
Depending on your situation, iBuying might be a solution that works well for you. Whether you need to move quickly, you inherited a home, or you simply don't want to deal with the headache of listing your house on the market, iBuying is a convenient new trend that has emerged in the US market.
Comparing the ins and outs of each iBuying company can be difficult. To find out where you can get the most for your home, click here for a no-obligation cash offer and home valuation.