Unlocking iBuying: Streamlined Real Estate
in a Digital Age
---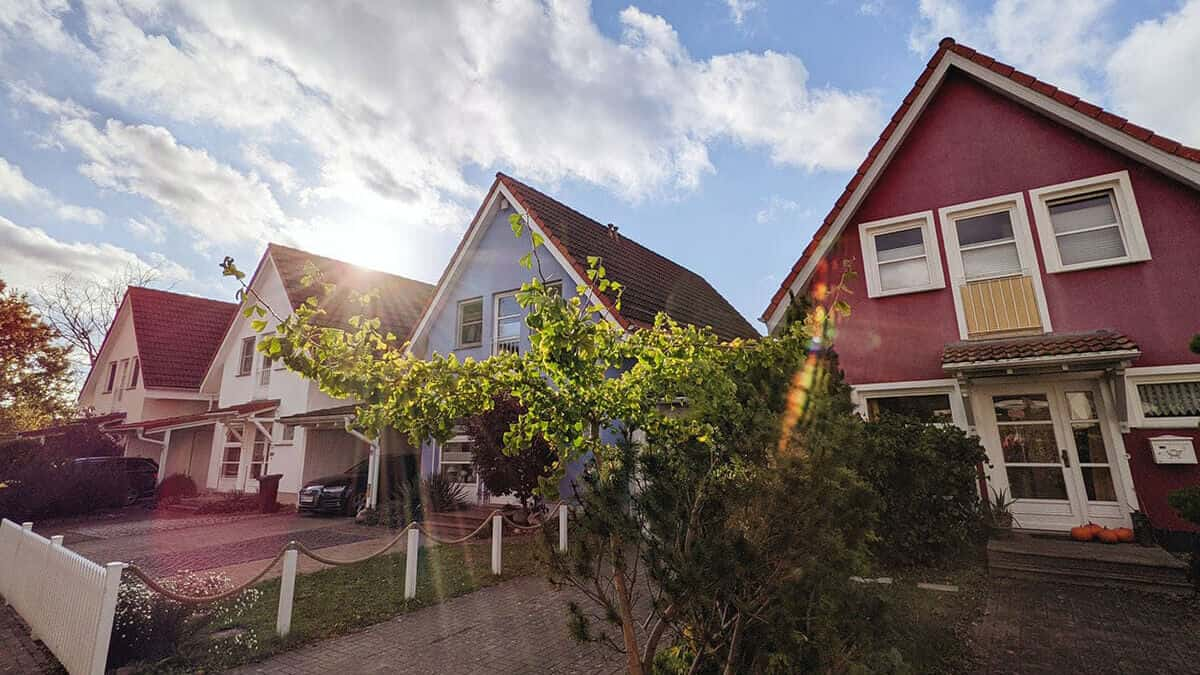 ---
The real estate industry is a constantly growing, multifaceted, and dynamic economic sector involving the buying, selling, leasing, and developing of various property types. Real estate is essential to the country's overall economic health and one of the most important investments someone can make. With a valuation of USD 3.69 trillion in 2021 and a compound annual growth rate (CAGR) of 5.2% from 2022 to 2030, the industry is expanding at a healthy rate, making now the time to focus on selling your home.
An increasingly popular method for selling homes is iBuying, which offers homeowners a quick and convenient way to sell their homes for an appropriate value. iBuyers provide an immediate, all-cash offer for your home to complete the process quickly. These individuals determine a cash offer based on properties in your area and other important factors indicating your home's value.
While iBuying might sound like the perfect solution for your home-selling needs, you shouldn't consider this method without understanding the ins and outs of this innovative approach to real estate. This article will help you determine if iBuying is right for you by exploring everything there is to know about the approach and comparing pros, cons, and market trends to simplify your decision. Let's get started!
Understanding iBuying
So what should you know about iBuying, and what is an iBuyer? iBuying is a real estate method that simplifies the selling process, offering homeowners a simplified way to sell their homes. iBuyers purchase homes for a fair market price. iBuyers, which stands for instant buyers, are companies that use algorithms to set house prices and have the financial resources to provide a cash offer to purchase your home.
iBuyers rely on properties in your market to determine the best price to purchase your home for. They purchase homes for a fair value minus the cost of cosmetic repairs for an average 7% fee. With iBuying, you eliminate the need to prepare and stage your home because you won't have to worry about showings. iBuying typically involves a slightly lower price than you would get when selling your home on the open market. Still, because of the speed of this transaction and the easy process on your behalf, iBuying is often the best choice for selling your property.
Some of the main parties involved in the iBuyer market include:
Homeowners selling their property
Appraisers and inspectors
Homebuyers
Local government and regulatory authorities
Home inspection companies
How iBuying Works
iBuying is a three-step process:
Get an instant valuation: iBuying companies can provide an instant iValuation when homeowners enter their addresses and basic information. Based on the information provided, the iBuyer system and proprietary algorithm can calculate and predict the range of offers your home will receive. This step requires you to register with an iBuyer.com platform to connect your property with iBuyers.
Add property details to your account: You should represent your home in the best possible light, including numerous photos, as photos contribute to larger offers from iBuyers. Post high-resolution images of your home to represent your property. Include as many details as possible, like your home's square footage, the number of bedrooms/bathrooms, and the year your property was built.
Receive and consider offers: After completing your listing with the necessary details and photos, the iBuyer team matches your property with national and local iBuyers seeking properties like yours within your area. You will be sent offers that come in for your consideration, and if you're interested in an offer, the closing process can begin immediately.
While the iBuying process is relatively simple compared to other methods of selling your home, this strategy has notable pros and cons.
Pros and Cons of iBuying for Sellers
As a home seller, you can benefit from iBuyers in numerous ways. iBuying also eliminates the need to hire a realtor, which can become complicated when you aren't sure what to look for.
Additionally, iBuying is more efficient than traditional selling, eliminating the typical hassle a home seller undergoes when selling their property for a profit. iBuyers provide all-cash offers, giving you ample monetary flexibility and streamlining the selling process if you need to sell your home fast. iBuying provides an unmatched level of certainty–as long as an iBuyer approves your home, you can guarantee it'll sell one way or another.
However, because this process is relatively new to the real estate market, there aren't always iBuying options available in your area. Even if you aren't satisfied with the offer an iBuyer provides, you aren't able to ask for more with this method. iBuyers also have the option to deny selling your home, meaning there's a level of uncertainty inherent in the iBuying process.
Pros and Cons of iBuying for Buyers
Buyers considering iBuying will face their share of pros and cons when navigating this process. One of the primary advantages of this approach is the speed and convenience of iBuying, making it ideal for buyers that need to purchase a home fast.
iBuying is also a transparent process, allowing buyers to understand a property's upfront cost rather than dealing with negotiations and suspiciously high prices. Buyers don't have to worry about getting caught up in bidding wars when they choose iBuying for their next home, eliminating the stress that comes with traditional purchasing. Because of this, the transaction is relatively low-stress, allowing buyers to purchase a home without extensive negotiations or worries over the deal falling through.
However, if the property doesn't meet buyer expectations, they can't do anything about customizing the property before purchasing and might spend big on additional renovation costs.
Factors Influencing iBuyer Offers
Several factors influence an iBuyer's offer to purchase your home, and depending on how well your property meets these criteria, you may or may not get the offer you're looking for. The main factors determining how much an iBuying company will offer for your property include:
Your home's age
Condition
Appliances and appliance age
Surfaces, finishes, and fixtures
Recent sales of similar properties in your area
Projected real estate market trends that could influence your home's worth
Buying demand in the current real estate market
Compared to traditional market value, iBuyers typically provide a lower offer amount, meaning you'll have to sell your home for a slightly lower value than its worth and receive a lower net profit. Though the speed and convenience of iBuying make it worth considering, iBuyers sometimes charge fees and service costs that further reduce your profit. However, compared to traditional selling, iBuying is beneficial because it helps you avoid market uncertainty, such as fluctuating property values and the risk of property not selling. Once you receive an offer from an iBuyer, you can guarantee you'll get that price.
Traditional selling has advantages compared to iBuying, but it isn't a perfect model either. Traditional selling has the potential for a higher price, meaning you can sell your property for or above its market value, especially if you're in a competitive real estate area. Traditional market value selling also has room for negotiation, meaning you can receive better terms and a higher sales price than you can with iBuying. Traditional sales expose your property to the entire market, allowing you to encounter many prospective buyers.
However, compared to iBuying, traditional market value selling requires more costs and effort on the seller's side. You'll be responsible for costs associated with repairs, renovations, marketing, and agent commissions, which can significantly reduce your net profit. Traditional selling also leaves room for market volatility, meaning your property is subject to fluctuations and might not get your desired sales price. A traditional method's added stress and uncertainty isn't always worth it, and iBuying can help reduce unnecessary concerns.
The amount you receive from iBuying ultimately depends on the pricing strategies used by iBuyers. iBuyers use an algorithm to determine the amount your home is worth, known as an Automated Valuation Model (AVM). This model collects and interprets various data points on comparable properties and other real estate conditions to determine your home's value before giving you an all-cash offer. These algorithms conduct a comparative market analysis (CMA) to further assess your property's value.
Benefits and Drawbacks of iBuying
Whether you're a buyer or a seller, there are notable advantages and disadvantages of choosing iBuying over traditional real estate methods.
Benefits for Sellers
Beyond knowing what an iBuyer is, you need to know how it can benefit you. Here are some of the biggest advantages of choosing iBuying for your home.
Speed and Convenience

The speed of selling your home is unmatched with an iBuyer compared to traditional methods like selling through a realtor, with some iBuyers closing deals within 24 hours. Selling your home through an iBuyer is notably faster than traditional selling methods, and if you accept your first offer, you can have your deal closed in a matter of days or weeks.

This speed is highly convenient, as iBuyers handle most aspects of the real estate transaction for sellers. iBuying significantly simplifies the selling process on your behalf, including managing the paperwork, inspections, and arranging the move. Given traditional real estate transactions' lengthy and complex process, iBuying can be a much-needed relief for buyers.

Predictable Closing Timelines

Uncertainty is one of the biggest drawbacks of traditional real estate sales, and iBuying eliminates this uncertainty in many ways. For instance, iBuyers provide sellers with predictable closing timelines, which is critical for people trying to sell their homes fast due to issues like job relocations, financial constraints, emergencies, or other time-sensitive reasons. Having certainty that your home will sell, provided an iBuyer accepts it, helps you plan your next steps more efficiently, reducing stress on your part.

Limited Repairs and Showings

iBuyers provide sufficient convenience in many areas, such as addressing inspections, repairs, and staging your property for showings. Rather than managing showings and open houses yourself, the iBuyer takes responsibility for this process. These buyers typically purchase homes in their current condition, meaning you won't have to invest as much time and money in repairs and renovations to make your home appealing to buyers.

Additionally, because the iBuying company takes matters into its own hands, you won't have to worry about multiple showings and open houses that take time away from an already hectic schedule during the moving process. Rather than constantly preparing your home for prospective buyers, you can turn to help from an iBuyer to cover the process for you.
Drawbacks for Sellers
Despite the benefits of iBuying for sellers, there are also some drawbacks to consider before deciding whether iBuying is right for you.
Potentially Lower Offers

As a seller, you might encounter lower offers on your home with iBuying than traditional selling methods. This factor is a significant drawback for many sellers, as offers are typically slightly below the market value of their property. iBuyers aim to purchase homes at a discounted price to account for additional costs of repairs and upkeep, mitigate costs associated with potential risks, and for the convenience they offer sellers. By choosing iBuying as a seller, you might not maximize your potential profit compared to a traditional sale in the competitive real estate market.

Fees and Service Charges

Additional charges are part of the iBuying process, and if you aren't prepared for these fees and service charges, you might not find that your iBuying experience is what you thought it would be. For example, suppose you decide to have the iBuyer handle inspections. In that case, you risk deductions from your overall earnings, meaning if your inspections find your home needs various repairs, you'll make even less with an iBuyer. Additional fees might include:

Transaction fees: iBuyers might charge additional fees for facilitating the purchase and sale of your property.
Service charges: These fees are often required by iBuyers to cover the cost of managing your real estate transactions, inspections, and any associated administrative tasks.
Repair deductions: If the iBuyer identifies required repairs or maintenance during inspection to ensure your home is sellable, the cost of these repairs will be deducted from your offer amount. Since iBuying already involves purchasing your home at a lower price than market value, you might make even less than you initially anticipated.

Limited Negotiations

iBuying eliminates interactions between buyers and sellers, and you won't be able to negotiate the offers you receive like a typical sale. Additionally, iBuyer offers are usually presented as non-negotiable, so you aren't only eliminating the opportunity to negotiate with buyers and the iBuying company itself. Sellers will have limited opportunities to ask for a higher sales price or better terms and usually take whatever the iBuying company offers. Unlike a traditional sale, where negotiations allow for mutually beneficial agreements, iBuying is a take-it-or-leave-it proposition.
Benefits for Buyers
As a prospective home buyer, there are advantages to choosing to purchase a home from an iBuying company:
Streamlined Purchase Process

A huge benefit of iBuying for buyers is that the process offers buyers a streamlined, efficient home-purchasing option. The entire iBuying transaction is straightforward and faster than traditional home-buying methods, so people looking to purchase a home fast can significantly benefit from an iBuying purchase. This efficiency appeals to any buyer who values convenience, as buyers can avoid many complexities and delays associated with traditional real estate transactions, including extensive negotiations, counteroffers, and contingencies.

Access to Inspected Homes

No home buyer wants to move into a property that hasn't been inspected thoroughly. iBuyers often inspect the homes they sell to ensure buyers are satisfied with the transaction. This gives you access to inspection reports for a clear understanding of the property's condition up front.

Access to inspection reports provides ample peace of mind in your purchase, as you know what you can expect and can make informed decisions about whether to proceed with the purchase. However, keep in mind that, given the limited inspection period, buyers must accept the property's condition without ample evaluation, and things might be overlooked depending on how thorough the iBuying company is.

Flexibility in Closing Dates

iBuying leaves room for flexibility in your closing dates, which is important to many buyers looking for a buying experience that meets their needs and requirements. iBuying companies typically provide home buyers with flexibility in choosing their closing date, which is particularly important for buyers with specific timing requirements. For instance, if you're trying to align your home's purchase with your current lease's expiration date, iBuying might be perfect.

While iBuying doesn't offer as many negotiating opportunities in the purchase price, buyers can negotiate other details, like closing dates. iBuying can be a highly customized and convenient buying experience that lets buyers choose a date that works best for their needs.
Drawbacks for Buyers
Despite its advantages, iBuying has drawbacks for buyers:
Limited Room for Negotiation

Buyers that want to negotiate price will find it much more challenging with iBuying than traditional real estate purchases, as iBuyers often present non-negotiable terms with no room for bargaining. In contrast, a traditional home buying method involves significant negotiations between buyers and sellers, which can result in a more favorable deal for the buyer.

Possible Higher Purchase Prices

Despite iBuyers purchasing homes for slightly less than market value, they might price homes higher to cover other costs like renovations and repairs and to make a significant profit in their sale. Buyers who decide to purchase a home through iBuyers might find that the sale price of a home is more than what they would have received in a traditional sale. iBuyers sometimes charge premiums for the convenience and speed they offer buyers. While iBuying can be quicker and more convenient, buyers must pay the price for these benefits.

Limited Property Variety

There are fewer houses on the iBuying market than in the traditional real estate market, meaning buyers will have much more limited options to find their dream home than if they chose the traditional buying method. If you're looking for flexibility regarding location, features, and property type, iBuying might not have what you want. In contrast, traditional real estate listings have a broad range of properties, making it more convenient for people with specific home requirements.
iBuying Market Trends and Future Outlook
So, what does the future of iBuying hold? Generally speaking, real estate experts are skeptical about the future of iBuying. However, some predict that by 2030, between 10 to 15% of home sales will be made by iBuyer and other tech platforms. The market for iBuying is already expanding rapidly–for instance, in 2020, only 14,000 iBuying homes were purchased, while in 2021, over 71,000 iBuying sales went through.
Despite this growth, it's also worth noting that in 2022, iBuying transactions accounted for only 1% of the total sale of single-family homes in the United States, down from 1.3% in 2021. iBuyers undoubtedly impact traditional real estate, as the iBuying process makes it more difficult for traditional agents to compete in the competitive market. Because iBuyers purchase homes directly, their actions reduce the commission-based selling opportunities for real estate agents.
Given the volatile real estate market, it's impossible to say where the future of iBuying is headed. Currently, it seems like iBuying will have positive upward growth and more influence in the real estate market as more people learn about this unique option.
How to Choose Between iBuying and Traditional Methods
Deciding whether to go with iBuying or a traditional real estate method requires some consideration to ensure you make the best choice for your needs. Some factors you should consider when making this decision include:
Financial goals: iBuyers might provide more convenience, but they also offer a slightly lower sales price for sellers and higher purchase prices for buyers. Assess whether maximizing your profit or expediting the transaction aligns more with your objectives.
Negotiation preferences: Whether you're comfortable negotiating can influence your decision between iBuying and traditional real estate. iBuying offers less room for negotiation but doesn't require you to negotiate with a buyer, which can simplify the process. If you enjoy negotiating or want better terms, you might choose a traditional method.
Timeline and urgency: If you're looking to sell or buy a home quickly, iBuying is likely more suitable. iBuyers provide a streamlined, expedited process to reduce the time it takes to make a real estate transaction.
Personal preferences: Know your priorities when selling your home. If you value convenience and speed, iBuying might appeal to you more. However, if your goal is higher profits and the ability to customize your property, you might prefer a traditional method.
Property variety: If you're in the market to buy a home, consider the variety of properties available. iBuying typically has a more limited inventory compared to traditional real estate.
Risk tolerance: iBuying can be less uncertain and stressful than traditional real estate. Once you receive a cash offer, you are guaranteed to receive it, whereas a traditional sale involves more variables and setbacks.
Make Informed Decisions With iBuyer.com
iBuying is an excellent option with many pros for home sellers and buyers alike. Understanding the advantages and disadvantages of iBuying compared to traditional real estate and conducting thorough research can help you make an informed decision that aligns with your goals.
If you think iBuying is for you, there's no need to hesitate. Reach out to iBuyer.com to get a free home valuation and a cash offer to sell your house fast.
Looking for
cash offers

on your home? You've come to

the right place!
Find out what your home
is worth in minutes.
Find out
what your home
is worth

in minutes.