iBuying 101: What is an iBuyer and
How Does it Work?
---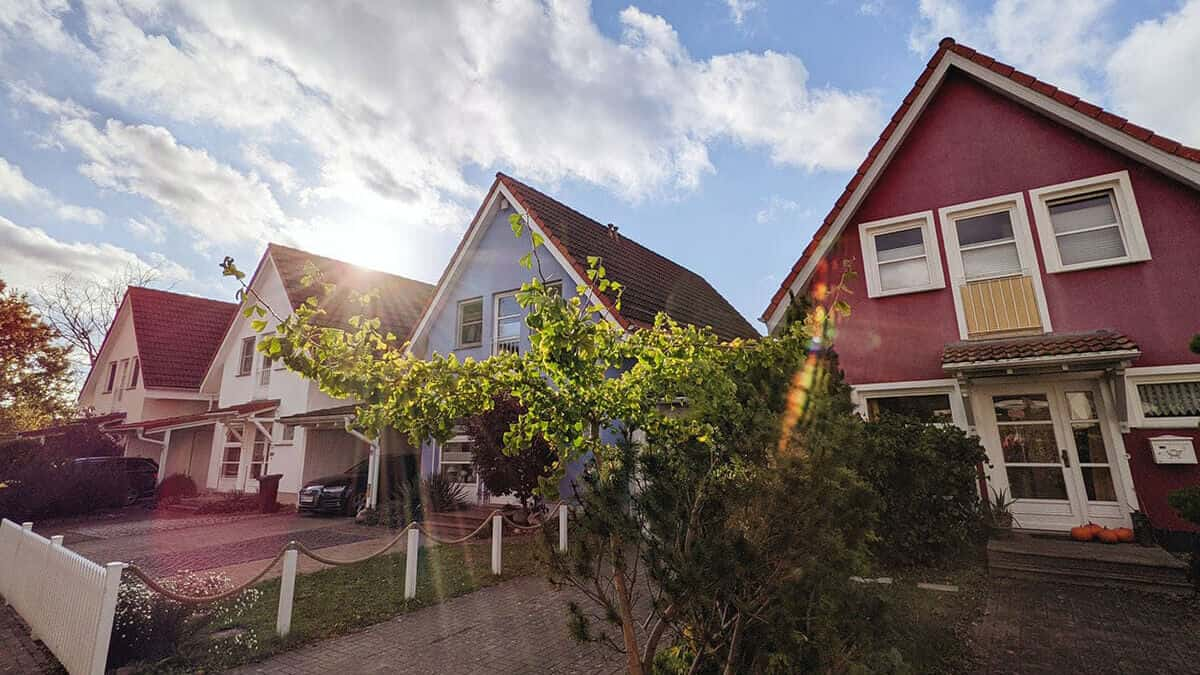 ---
Selling a home can be one of the most stressful experiences you can go through. You first have to prep your house for the market, hire a real estate agent, and then the listing begins. Eventually, you'll get an offer on your home within a time frame you have no control over.
From there, you still have weeks, if not months, to wait until the closing. All the while, you're likely fretting over the possibility that the deal could fall through.
When you choose to work with an iBuyer, you can avoid a lot of the biggest headaches associated with the home selling process. While it might not be for everyone, it is a viable option for many Americans who want to sell their homes quickly and hassle-free.
What do you need to know about iBuying? Let's look at all the essential details to help you decide whether this method suits you:
I. What is an iBuyer?
An iBuyer is a company that provides instant cash offers to purchase properties outright. When an iBuyer buys your home, they do so in as-is condition. That means you won't have to make any repairs or upgrades to avoid cleaning, staging, and other costs of selling a home.
Because iBuyers purchase homes with cash rather than with financing, you won't have to deal with real estate agent commissions or other fees typical when you sell your house.
When you sell to an iBuyer, it can help you save both money and time. On top of that, it can help you avoid many of the headaches that typically accompany selling a house.
iBuyers offer a number of key advantages in addition to the fact that they buy your home in as-is condition. First, you can usually get an offer on your house within twenty-four hours of contacting them. Secondly, the closing typically happens within a few weeks, which is way faster than a traditional real estate transaction.
Power buyers
Along with the rise of iBuyers, there has also been the emergence of power buyers. These companies offer bridge financing, cash offers, and trade-in programs. While they are similar to iBuyers in some ways, they usually target buyers instead of sellers.
Some examples of these companies include Knock, Orchard and Homeward. These businesses purchase homes on behalf of their customers as a part of a trade-in program or to turn offers into all-cash offers.
II. How does an iBuyer work?
The iBuyer business model uses algorithms (AVMs) to determine the best price for the property. They use the prices of comparable properties to generate instant offers without seeing the property in person.
To sell your home to an iBuyer, you have to go to an iBuyer's website and fill out a form. You will receive an offer on the house in less than 24 hours in most cases. These offers are no-obligation, meaning you don't have to accept the offer if you aren't comfortable with it. If you accept the offer, the sale's closing can occur in as little as a few weeks.
iBuyers can minimize their costs by using technology to streamline the process of buying properties. This also helps them speed up the timeline leading up to closing.
The iBuying process
The whole process is inherently simple. iBuyer companies take about a week to complete the process. Most of the time-consuming work is the responsibility of the iBuyer's platform and the buyer.
Step 1: Get an instant valuation
All we need to get an iValuation is entering your address and some basic information. Enter your contact details and email as well. Our system and the proprietary algorithm then goes right to work calculating and predicting the range of offers for your home based on the available information.
Interested in
your home's current market value?
Receive a free online

home value estimate!
The first order of business is to register with an iBuyer.com platform that will connect you and your home with iBuyers. We have a simple free sign-up process that takes no time at all.
Step 2: Add property details in your account
Properties that are represented well with many photos usually receive larger offers from iBuyers. Take the time to take and post clear high-resolution images of your property that represent the best of your property. You may add up to six photos to your listing.
Some property details such as square feet, number of bedrooms/baths, as well as the year built may already be included in the property details. If any property details are missing or incorrect please select edit info and fill out or make corrections. It is extremely important that you provide accurate, honest, and complete details of the property to ensure you get the highest offers possible.
Step 3: Receive and consider offers
Once you have completed the listing with details and photos, your work – done. Our team will immediately go to work matching you with top national and local iBuyers that are looking to buy properties like yours in the area. Sit back and wait to hear from us.
When an iBuyer makes an offer we will send you the offer for your consideration. If you are interested in going forward the closing process takes around one week, or slightly longer depending on several factors, mostly on the buyer's end. The offer might have some contingencies attached such as an onsite inspection.
So how do iBuyers make a profit?
Their offers on your home will be slightly below the market value. They can also make money by offering to finance or adding value to the homes they purchase.
iBuyers might rent out a home they buy, or they might fix them up and resell them. They also might sell the house by offering their in-house financing programs.
How much does it cost to work with iBuyers?
If you are planning on purchasing a home from an iBuyer, there are usually no extra costs. However, there are two costs you will want to know about when you are thinking about selling your home to an iBuyer.
The first of these is service fees. Opendoor and Offerpad have a service fee of 5% of the home's sale price. Some iBuyers also leave the closing costs up to you, which usually cost between 1 and 2% of the purchase price.
On the other hand, if you sell a home the traditional way, you will have to cover closing costs and real estate agent commission. The fees for realtors typically cost between 5 and 6% of the home's sales price. If you have a real estate agent when you are selling to an iBuyer, you will have to pay both the iBuyer service fee and the realtor commission.
III. Why should you use an iBuyer?
There are several reasons why using an iBuyer might appeal to you. While some people might find that going the traditional route with a real estate agent is right for them, others can benefit from the unique structure of the iBuying process. Here are the main reasons:
1. You need to relocate quickly
One possible scenario where an iBuyer might be the right choice for you is if you've accepted a job offer in another city or if you need to move quickly to be closer to family. If this is the case, you might find yourself in a position where you need to move immediately.
For many people, the cost of renting out a new home and carrying an existing mortgage is not feasible. Even if you live in a hot real estate market, the traditional home-selling process doesn't move very fast.
In a best-case scenario where you accept an offer on your home on the first day on the market, it will likely still take six or eight weeks for the closing to occur.
2. You're going through a major life change
Another reason you might find that selling to an iBuyer is right for you is if you're going through a significant life change. This might mean getting married, divorced, or moving to care for elderly relatives.
When divorcing, you might need to sell the house as a part of the division of assets. Selling to a cash buyer can mean that selling the home doesn't drag out the process of getting a divorce any longer than needed. It also means that you can start moving on with your new life much sooner than if your house sits on the market for months.
3. You're ready to buy another home
Many people choose to sell to iBuyers to facilitate their ability to buy another home. It can be hard to qualify for a mortgage when already paying for another.
This is because your mortgage will count towards your debt-to-income ratio when lenders evaluate your risk as a borrower. Even if you can get a mortgage before selling your home, you might not want to.
4. You've inherited a property
Another common reason to sell to an iBuyer is when you've inherited a property. Some people with inherited properties choose to move into them or keep them as rental investments. However, this may not be feasible or desirable for you.
What if the home you've inherited is in a different part of the country than where you live? What was supposed to be a gift can feel like a burden when considering the costs of homeowners insurance, vacancy insurance, taxes, and maintenance.
5. Your finances have changed
Life is always full of surprises. If you've recently lost your job or have decided to live a more minimalist lifestyle, you might want to sell your home fast. Selling to a cash buyer is the fastest way to sell your home.
6. You want more control over the timeline
Other people might choose to sell to an iBuyer simply because they want to have more control over the timeline of the sale. If you put your house on the market, you can't know how fast it will sell. If you don't want to put your life on hold to see when someone will come along to buy your house, you can sell it to an iBuyer instead.
7. You don't want to deal with the stress
If you've ever sold a home before, you know it's just about the most stressful thing you can do. Not only do you have to prepare the home in the months leading up to listing, but you also have to keep the house in tip-top shape for showings and open houses.
On top of that, it can turn your regular schedule on its head when you have to clear out for a last-minute walk-through. Even once you get an offer, there are usually months of stress before the closing.
8. You prefer the certainty of an all-cash offer
Another reason to go this route rather than selling on the traditional market is that there's more certainty this way. When you get a cash offer from an iBuyer, you know exactly how much you will be getting.
IV. iBuying companies
There are several different options when it comes to iBuying companies. They are quite different when you look at the details, so it's worth exploring each of them if you're considering selling your home to an iBuyer.
Opendoor
Opendoor is often called the pioneer of the iBuyer movement. They don't just buy and sell homes but also allow trade-ins. Their mission is to dramatically simplify the process of selling a home and reduce the amount of stress experienced simultaneously.
So how does Opendoor work? You can request an offer on your home. You'll receive a cash offer created using current market data and local real estate expertise. It's as simple as that.
You can sign a purchase agreement online if the offer sounds good to you. You'll then make an appointment for a home condition assessment to help Opendoor identify necessary repairs and verify the home's condition.
They will then deduct the costs that they see will be necessary from your net proceeds. At this point, you can cancel your contract if you disagree with the repair request or change your mind.If you choose to proceed, you can then choose your closing date. You get paid within just a few days of the closing.
Offerpad
Offerpad is an iBuyer service that makes an offer in twenty-four hours or less. In some markets, they can close on a home in as few as eight days.
That means you can ask for an offer on a Monday and have cash in hand the following Tuesday! However, you can only close this quickly if that is what's convenient for you. Offerpad has more flexible closing dates than some competitors, offering a window between 8 and 90 days.
Offerpad isn't available in as many markets as Opendoor is, though. They also have a 1% cancellation fee you will want to know before signing on.
Just like with Opendoor, you can request a no-obligation offer from Offerpad. They allow you to upload photos and videos to help them make you a more competitive offer. Cash offers are made within 24 hours.
If you accept, you can choose your closing date through a flexible window of up to ninety. They also offer extended stay options that allow you to stay in your home for three days after closing. They also give you one free local move to help with your transition.
Flyhomes
Flyhomes allows you to buy a home before selling yours. They offer short-term loans when you're buying the home, then they allow you to sell your home, and then they will set up long-term financing for you.
Flyhomes' business model works by charging a fee between 2-2.5%. On top of this, you will need to pay an agent fee, which is 2.5%-3%. Keep in mind that these fees are not guaranteed by Flyhomes and may increase or decrease depending on the market at the time you're selling your home.
Orchard
Similar to Flyhomes, Orchard is another iBuyer program that enables you to buy a new home before you've sold your current home. Orchard's goal is to remove the stress and uncertainty that typically comes with buying and selling a home, enabling you to buy a new home without worrying about the contingencies of selling your current home first.
Orchard usually charges a fee equal to 6% of the price that your home sells for, which is roughly equivalent to traditional real estate agent fees.
Homeward
Homeward is another program that allows you to purchase your new home before you sell your current home. By offering an instant Homeward cash offer, you'll be empowered to make lower cash offers on your next home because you're paying cash.
Homeward's charges depend on the specific program. If you're looking to buy a home with cash, then you will pay a convenience fee, which is a percentage of the purchase price — specifically 1.9%.
If you would prefer not to pay this fee, you can get a mortgage through Homeward Mortgage, your fee will effectively be reimbursed. Homeward Mortgage will contribute 1.9% of the purchase price to your closing costs.
For the buy before you sell program, Homeward charges 1.9% as well, but offers a 0.5% credit at closing through Homeward Mortgage, effectively making the rate 1.4%.
RedfinNow
Update: Redfin has shut down their iBuying business.
Another option on the iBuyer market was RedfinNow. Redfin has been in business since 2006. Over the years, they have sold more than $47 billion homes and worked with over 80,000 customers.
When you requested an offer with RedfinNow, you would receive it within just a few days. A RedfinNow representative would make an appointment to see the house. From there, you would've closed within a window of 10 to 30 days.
Zillow Offers
Zillow Offers emerged as a particularly aggressive iBuyer during the housing boom of 2020 and 2021. With fees similar to real estate agent commissions, the company offered homeowners in Sun Belt markets more than the value of their property with no catch.
Many people on the sidelines wondered where the business logic was in this endeavor. In early November, Zillow Offers admitted they had been overpaying for the properties they were buying. They shut down the Zillow Offers unit after saying they had lost one billion dollars through iBuying.
In the second quarter of 2021, Zillow Offers bought more than 3,800 homes. This was more than twice the number of homes they bought in the first quarter. The business grew so fast that it ended up leading to the company's demise.
That being said, Zillow leaving the iBuying market doesn't mean that iBuying is going anywhere. On the contrary, several other companies providing this service are still going strong.
How should I compare these iBuyers?
When you look at the details, one company has a much more compelling offer to make you in total. Let's compare two of the biggest iBuyers to give you a sense of which will work best for you. You can have a similar approach when looking at the other companies or let us do the heavy lifting.
Looking for
cash offers

on your home? You've come to

the right place!
Fees
One important consideration is the fees that each iBuyer charges. Offerpad charges fees that range from 6% to 10% of the sales price. These fees don't include other costs, such as taxes or closing costs.
Opendoor, on the other hand, only charges a 5% service charge. For closing costs, they charge 1%. The estimates that they make for repairs will be deducted from your total proceeds.
Qualifying homes
There are also differences in what types of homes these companies will buy. Offerpad will typically buy homes with less than one acre of land built after 1960. They also stick with homes that have a value of less than $600,000.
On the other hand, Opendoor will buy houses that were built after 1930 and have a larger maximum lot size of two acres. They also have been known to buy homes that are worth as much as 1.4 million dollars, though they mostly stay within the $100,000 to $600,000 range.
Cash offer time
When you request an offer from Opendoor, you can receive an offer in a matter of minutes. Offerpad is a bit slower, but it will still make you an offer within 24 hours.
Closing process
Offerpad allows you to pick your closing date and even offers you a free local move when you sell to them. You're even allowed to change the closing date if something comes up, and you need to reschedule.
The closing process for Opendoor also offers a permitted window where you can choose your closing date. They also offer a late checkout program if you must stay home for up to seventeen days after the closing.
For RedfinNow, you also have a choice of when you close. You can choose any date between ten and ninety days after you've accepted the offer. They even let you rent your home back for between 29 and 60 days after you close in some markets.
Available markets
RedfinNow is the smallest of the above companies. They currently purchase homes in a handful of states. They only service certain cities in each of these states, so you'll want to double-check to make sure they are available in your area if you're interested.
Opendoor services a long list of metro areas. Opendoor is ever-expanding, and they might start servicing your area soon.
Offerpad has a huge market, buying and selling homes in almost one thousand cities in the United States.
There's quite a bit of variation between these companies. Depending on your circumstance and location, one of these iBuyers might make much more sense for you than the others.
V. The pros of iBuying
1. It's fast and convenient
One of the biggest advantages of using an iBuyer, is how quickly they can sell your home. Unlike using a realtor, iBuyers can promise a speedy selling process that doesn't require waiting on the interest of a potential buyer. In some cases, an iBuyer can close a house within as quick as 24 hours. Since the homeowner gets to determine the selling time of their home as well, there is a much higher chance of selling within a time frame that works best for you.
2. You don't have to deal with realtors
If you decide using an iBuyer is the most fitting option for you, then that means you don't have to deal with trying to find a realtor. Finding the right person to sell your home can be a long process, and that's typically only the beginning. With iBuyers, there's no need for anyone other than you and the iBuyer.
3. It's a simple process
Using an iBuyer means selling your home with ease. This means there is no actual hassle used during the process. Since iBuyer takes on the typical responsibilities that selling a house requires, using their services can promise a simpler selling process of all the other options.
4. All-cash offers
When working with an iBuyer, the offer generated for your home is an all-cash offer. If you're in a time-restricted situation, such as relocating for a job opportunity that requires you to quickly purchase a new home, for example, using an iBuyer is your best bet. Providing customers with an all cash offer gives homeowners the monetary flexibility that makes it less stressful to buy a new home. This offer is typically provided to a home owner within 24 hours.
5. No inspections
One of the most appealing aspects to using an iBuyer, is the fact that you are not required to have an inspection of your home done. While you have the option to do so, iBuyers offer the convenience of inspecting the repairs needed in order to make your home ready for sale. When selling a home with a realtor, it becomes your duty to make sure your house is ready to sell. iBuyer takes this type of responsibility off your hands.
6. No repairs, no staging, no showings
Any repair that needs to be done after an inspection takes place, including any appliances that need fixing, down to any scratched paint on the wall, will be taken care of by the iBuyer. It is their job to do the repairs essential to make your home ready to sell.
Oftentimes, people pay for the staging of their home, or they can opt to do it themselves. Either way, it requires time, money, or both. iBuyers don't need you to make the effort of staging.
VI. The cons of iBuying
There are some potential downsides you might want to consider:
1. Lower offers
The offer provided to home owners is sometimes a little less than what the home is maybe worth. In other words, when selling your home using an iBuyer, there is a possibility of a lower purchase price. But, this is the payoff of selling a home as quickly and as seamlessly as iBuyers do. When using a realtor, there is a higher chance of receiving more monetary compensation for your home but with more inconvenience.
2. Availability
Since the iBuying community is relatively new, it is not confirmed that there are iBuying options within your area of residency. Some iBuyers only perform in specific locations, cities, or states. If you're going to use an iBuyer, be sure that there are companies operating within the area you live.
3. Non-interactive
iBuying makes things simple. Using an iBuyer means no face to face interaction. Some people prefer to speak to an actual person in regards to their home, rather than going through a website. Using agents can help make some homeowners feel more confident their home is being considered in the most personal manner.
VII. How iBuying compares to the traditional home sale
The traditional home sale process typically involves listing the property with a real estate agent, having the property inspected, and going through a negotiation and closing process that can take several months. iBuying can offer a faster and more convenient way to sell a home.
How is an iBuyer different from a home flipper?
The main difference is that an iBuyer uses technology and algorithms to make offers and transactions, while a home flipper typically buys properties through traditional means and then renovates and sells the property.
Home flippers are looking to make a bigger profit per house. They mostly operate by the 70 rule when it comes to the houses they buy. iBuyers typically work on razor thin margins.
Is iBuying having a significant impact on realtors?
iBuyers can make the process of buying and selling a home faster and more efficient. This can make it more difficult for traditional real estate agents to compete, as they may not be able to offer the same speed and convenience as an iBuyer. Additionally, iBuyers often purchase homes directly. This can reduce the number of commission-based opportunities for real estate agents.
iBuying also creates new opportunities for realtors by providing a new channel to sell homes, especially for homes that are harder to sell through traditional methods.
Is selling to an iBuyer right for you?
Depending on your situation, iBuying might be a solution that works well for you. Whether you need to move quickly, inherit a home, or don't want to deal with the headache of listing your house on the market, iBuying is a convenient new trend that has emerged in the US market.
Comparing the ins and outs of each iBuying company can be difficult. Let us do the heavy lifting and get you the best offer. Start by submitting your address now.
Looking for
cash offers

on your home? You've come to

the right place!
Find out what your home
is worth in minutes.
Find out
what your home
is worth

in minutes.