The Effortless Home Sale: Guide On How To

Sell Your House
---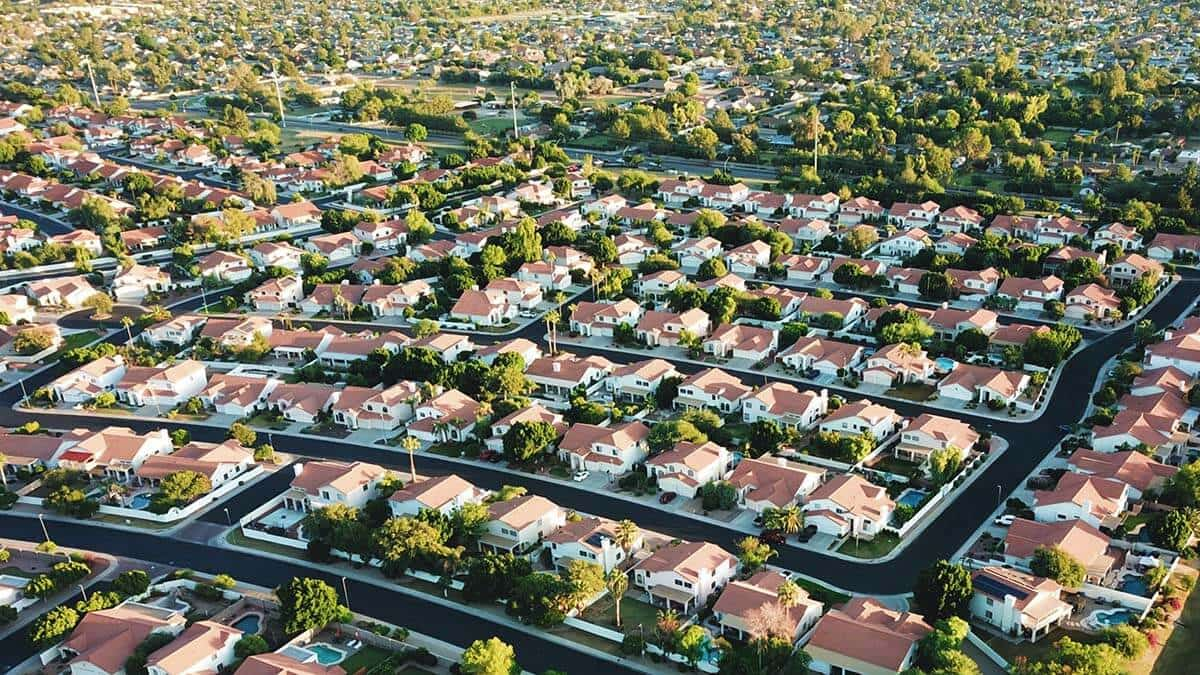 ---
A positive selling experience is crucial to any homeowner looking to make a seamless transition from their home to a new property. However, when preparing to sell your home, you might not realize the breadth of options available and the necessary steps to ensure a successful experience.
Whether you're selling for financial reasons, relocation, or any other reason, our guide will help ensure the process goes as smoothly as possible. Let's dive into the steps involved when selling your home to determine how to sell your house fast.
Your Selling Options
As a homeowner, you will have a few options available as you start selling your home. You're likely asking: How can I sell my house? Ultimately, you have three primary selling options:
Selling for sale by owner
Working with agents
Accepting cash offers from iBuyers
Below is a breakdown of each option to help you decide the best way to sell your home quickly.
Selling for Sale By Owner (FSBO)
The first option is to sell your home on your own, also known as a For Sale By Owner (FSBO) sale. This method involves you taking care of the entire process from start to finish, including the sale's marketing, negotiation, legal and financial aspects.
Selling your home as an FSBO property has numerous benefits, such as saving on commission costs. Below are some quick facts about the FSBO selling method provided by the National Association of Realtors.
FSBO sales accounted for 10% of all home sales in 2021 in the United States
FSBO homes in 2021 sold for an average of $225,000
FSBO properties are marketed in numerous ways, including through friends, relatives, and neighbors, yard signs, third-party aggregators, social networking sites, FSBO websites, open houses, online classified advertisements, and other online platforms for homeowners to list a property
While FSBO sales are effective for many homeowners, there are some complex tasks to consider before choosing this route. For instance, consider the following most difficult tasks for FSBO sellers before making a final decision:
Preparing and fixing up their home
Getting the best price on the home
Understanding and performing necessary paperwork protocol
Selling within a specific time
Having time to devote to each aspect of the selling process
Attracting potential buyers
Helping buyers obtain financing to complete the sale of their home
Working with Agents
The second option is to work with a real estate agent or broker to list and market your home. Realtors are experts in the local market and have access to listing sites, marketing tools, and other resources that can help you get the best possible price for your home.
The main benefit of working with an agent is that they can handle most of the work involved with selling a home, including listing your home, negotiating with buyers, facilitating inspections, and ensuring all the paperwork is complete. However, it is essential to note that working with an agent comes with a cost. In addition to their commission, you will also be responsible for any fees associated with the sale, such as closing costs and transfer fees.
Despite this downside, working with agents is a suitable option for many homeowners due to the following benefits this method offers:
Agents can help you secure a better deal. For instance, while the typical FSBO home sells for around $225,000, the typical agent-assisted home sells for around $330,000.
Agents will ensure that your home listing gets the exposure it needs to find the right buyer, making it easier to sell your house fast.
Agents provide an unbiased perspective and objective advice unavailable to those that choose the FSBO method.
Cash Offers From iBuyers
The third option is to receive a cash offer from an iBuyer. An iBuyer is a company that specializes in quick real estate purchases. These buyers will purchase your home for cash and close the sale quickly after an evaluation to ensure that your home meets their requirements. Once this step is completed, an iBuyer will give you a cash offer that you can accept or decline.
Among the main advantage of working with an iBuyer to sell your house is speed. With iBuyers, you won't have to worry about speaking with realtors or setting up time-consuming house showings, meaning you can sell your home in record time compared to other methods.
Interested in
your home's current market value?
Receive a free online

home value estimate!
iBuyer companies use technology to streamline the home evaluation process and determine the value of your property. A computer assesses whether your home meets the requirements and identifies similar listings and their market value to give you the best offer available. While these companies typically work on reselling homes, you won't have any additional responsibility for the reselling process once you sell to the company. Rather than frantically searching online solutions for "how to go about selling my home," turn to expert iBuyer companies.
Preparation
Before you list your home for sale, it's important to make sure it's ready for potential buyers. To ensure a successful sale, you must put in the effort to prepare your home for the market. Below are some of the crucial steps you need to take to prepare your home for the market.
Cleaning and Decluttering Your Home
Cleaning and decluttering are most accessible when you implement a room-by-room approach. Focus on the following areas in your home to ensure your property is ready to sell.
Kitchen
As you clean your kitchen, dispose of anything broken or expired and get rid of any appliances you no longer need or have an excess amount of. Additionally, focus on the following areas to declutter and clean your kitchen thoroughly:
Dispose of old cookware, cookbooks, or other kitchen appliances
Dispose of sauce packets, food boxes, or expired food in your kitchen
Clean any area of your kitchen that collects dust
Clean your fridge and freezer
Thoroughly clean your stove
Wipe down and disinfect all cabinets and countertops
Bathrooms
All the bathrooms in your home will need their fair share of decluttering and cleaning. To declutter and clean your bathrooms, check off the following tasks:
Dispose of expired medications
Get rid of unnecessary toiletries
Toss out old cosmetics and any hair or beauty tools you no longer use
Clean your toilet, sink, and bathtub thoroughly and disinfect all surfaces
Wipe down the mirror in your bathroom
Vacuum and mop your bathroom floor
Living/Family Room
Next, move on to your living/family room.
Declutter old kids' toys
Toss out magazines that have been collecting dust
Get rid of any DVDs, books, games, or additional items that you no longer need or use
Dust off all furnishing in your living room, such as coffee tables, end tables, bookshelves, and television stands
Dust your television with a gentle microfiber cloth
Bedrooms
Finally, shift your focus to the bedrooms. The bedroom is a big selling point for many buyers, so it's essential to have it looking its best.
Get rid of any hangers and decorations you don't need for your new home
Donate or get rid of old clothes, shoes, and jewelry that you no longer wear
Wash your bedsheets and make the bed
Dust all dressers and drawers
Vacuum the floor
Dust all light fixtures
Wash your windows
Making Repairs and Upgrades
Before deciding to put your home on the market, you should make necessary repairs and upgrades. Depending on your home's condition, you might make different upgrades than other homeowners. Some common areas that homeowners repair or upgrade before selling their homes are listed below.
Replacing or repairing kitchen appliances like the fridge, oven, and dishwasher that don't run properly.
Ensuring that cabinets open and close properly and are not damaged.
Ensure that all water fixtures and faucets are leak-free and that your drains operate efficiently.
Replace any shower or bathtub fixtures that don't work correctly, such as shower heads.
Fix any broken HVAC systems.
Replace your outdated hardware, like doorknobs and light fixtures.
If selling an older property, consider making energy-efficient and modern upgrades, such as replacing your windows with energy-efficient models.
Ensure that your smoke and carbon monoxide detectors are working and replace systems over ten years old.
Staging the House for Maximum Appeal
Staging is an integral part of selling your home. Staging should highlight the features of your home, such as large windows or high ceilings. It should also make the home feel inviting and comfortable.
If you're unsure how to stage your home, consider hiring a professional stager to help or trying one of the following methods to add some extra charm to your house.
1.

Adding a few new accessories can give the house a fresh look. Consider adding a few new cushions, throws, or rugs to living areas and artwork, mirrors, and lamps. Simple touches like these can make a big difference.

2.

Adding plants and flowers can make your home look more inviting and attractive. Place a few plants in strategic locations around the house, and consider adding a few cut flowers to tables and mantelpieces.

3.

Create a great first impression for potential iBuyers. First impressions count, so ensure your front door and entrance hall looks their best. Clean the windows, give the door a fresh coat of paint, and put out a few potted plants to create a welcoming atmosphere.
Setting a Realistic Price
Once you've completed the necessary repairs and upgrades, it's time to set a realistic price. This step can be tricky, as you want to help you secure the highest value for your home while still being competitive with other homes on the market. Consider some of the following methods to determine a realistic price for your home:
Research comparable prices on recently sold homes similar to your property
Look into expired or withdrawn property listings to identify patterns for why they didn't sell
Look at active listings to see how your setup, home's condition, and price compares
Compare your property to homes with similar square footage
Marketing the House and the Selling Process
Once your home is ready for sale, it's time to start marketing it to potential iBuyers. Several steps are involved in the process of marketing and selling your house, and it pays to be prepared. Below is a comprehensive breakdown of each step to selling your home successfully.
Listing the House Online
Most people begin their home search online, so having an online presence is critical. You'll want to create a detailed listing, with photos, that accurately portrays your home and all its features. Make sure to include pertinent information in your listing, including your home's size, the number of bedrooms and bathrooms, amenities, and the surrounding neighborhood.
Discover
your home's worth
online

for free in minutes!
Listing your house online is more likely to be successful if you highlight the features that separate your property from others on the market. For example, some eye-catching features that might make a buyer consider purchasing your home include the following:
Private backyards and outdoor spaces
Lakefront property
Renovated kitchen/bathrooms
Double garage
Promotions including a one-year home warranty, credits towards closing costs, seller financing, and a flexible close date
Many homeowners find this step particularly stressful, given the array of details necessary for an effective online home listing. In this situation, iBuyers are perfect because they remove the additional hassle from the equation and do the work for you to present your home to investors and local buyers.
Use Social Media to Reach Potential Buyers
Social media is an excellent tool for marketing and selling your house. You can use it to spread the word about your house, post pictures and videos, and reach potential buyers in your area. You may consider running ads on social media platforms to reach potential buyers further.
The first step in using social media to market and sell a home is to create an account on major social media sites, including sites like Facebook, Twitter, Instagram, and Pinterest. Once you have created your accounts, it's time to start posting content about the home. You can share photos and videos of the home and information about its features and amenities. Consider sharing stories about the home's history on social media, or post about the local area and attractions to draw in potential buyers from other towns.
In addition to sharing content about the home, you should also use your social media accounts to connect with potential buyers. You can do this by posting about open houses or other events related to the home or by responding to comments and messages from interested buyers.
Holding Open Houses
Holding an open house can be a great way to attract potential buyers. An open house allows interested buyers to come to your house and get a feel for the space and any unique features. You can also use open houses to answer any questions potential buyers may have. To guarantee a successful open house, take the following steps.
1.

Get the Word Out: The first step in marketing and selling your home with open houses is to get the word out. Start by creating attractive flyers and placing them in targeted areas such as local grocery stores and libraries. You can also use online advertising on platforms such as Facebook and Twitter.

2.

Prepare the Home: Before you have an open house, it's crucial to prepare the home. Make sure to clean thoroughly, remove clutter, and eliminate any odors.

3.

Prepare a List of Potential Buyers: Once you've prepared the home, you should start preparing a list of potential buyers. Reach out to family and friends, as well as real estate agents and iBuyers, to get an idea of who is interested in your home.

4.

Set a Schedule: Once you have a list of potential buyers, you should set a schedule for your open houses. Choose a time that works best for everyone, and give yourself plenty of time to prepare.

5.

Invite Potential Buyers: Next, it's time to start inviting potential buyers. Reach out to the people on your list and let them know when and where the open houses will be held.

6.

Prepare for the Open House: Before the open house begins, ensure a final home check. Clean up any messes, make sure everything is in order, and ensure the home is as inviting as possible.

7.

Greet Potential Buyers: When potential buyers arrive, greet them warmly and answer any questions they may have. Also, walk them through the home and point out any features that may interest the buyer.

8.

Follow-Up: After the open house, follow up with potential buyers. Send out thank you cards, answer any questions they may have, and keep in touch.
Receiving Offers
Once you've listed your house online, used social media to spread the word, and held an open house, you should start to receive offers. Be sure to review each offer carefully and compare them to determine which is the best fit, focusing on the following implications of each offer:
Review all contingencies in each offer.
Don't instantly rule out the first offer, but don't jump to accept it without consideration.
Pay attention to a buyer's financial situation, concessions, flexibility, and other critical factors that could indicate their trustworthiness.
Leverage a bidding war.
Always verify funds.
Consider the Costs and Tax Implications
Before accepting an offer, it's important to consider the costs and tax implications of selling your house. While many home-sale profits are tax-free, not all are, and jumping into a decision without educating yourself on the implications can cause major financial issues.
How Much Cost Can I Expect?
Plan to pay a specific chunk of the purchase price for real estate agent fees if you are working with a realtor. Typically, you should plan to spend at least 5 percent of the purchase price.
What Other Fees Exist?
If you aren't working with a real estate agent, you might assume that the sale is cost-free. However, other fees might incur additional costs as you sell your home, such as attorney fees, notary and filing fees, and any title-related fees. Additional administrative expenses involved in the sale will also incur a fee.
Capital Gains
Determine whether you'll need to pay capital gains tax on any profits you make from the sale. When you sell your home at a price higher than what you paid for it, your sale is considered a capital gain and must be reported on federal tax returns if the price exceeds a specific threshold.
Additional Taxes
There are other taxes that you might need to cover as you reach the end of your home-selling journey. For instance, you might incur additional costs because of property or transfer taxes.
Paperwork
Once you've accepted an offer and negotiated the terms, you'll need to complete the paperwork. Paperwork for selling a home consists of numerous documents and information that can become overwhelming, making it important to gather the necessary paperwork now. Different documents are required at different stages of the selling process.
Pre-Listing
The documents covered in the pre-listing process include the following:
Mortgage payoff statements
Homeowners insurance
Maintenance and repair records
HOA documents
Home warranties
Property tax records
Listing
During the listing process, you will need the following paperwork:
Listing agreement
Seller's estimated costs/net sheet
Comparative market analysis
Preliminary title check
After Listing
Once your home is listed on the market, you will need the following documents
Pre-listing inspection documents
Mandatory disclosures
After Closing
As you get to the closing process, you will need a few more documents. Ensure that you have copies of the following paperwork:
Home appraisal report
Home inspection report
Closing statement
Deed
Reviewing and Negotiating Offers
Once you've received an offer, you'll want to review it carefully and negotiate any terms that are not to your liking. You can negotiate any of the following:
Sales price
Closing costs
Home warranty costs
Closing date
Title company
Title policy
Survey cost
Repairs
Closing the Deal
Once you've negotiated the terms of the offer, you'll need to close the deal. This typically includes signing the paperwork and paying any applicable closing costs and fees. Once everything is finalized, the buyer will take possession of your home.
Conclusion
Following a comprehensive guide to selling your house can ensure that the home-selling process is easy and fast. Selling your home is possible when you follow the proper steps, such as analyzing your selling options, preparing your home, and expertly marketing your property.
The first step to any effortless home sale is choosing a selling option. While different options suit different sellers, one of the best methods for many sellers is the iBuyer route. The expansive iBuyer market is constantly growing and is one of the simplest ways to make a profit on your home without all the extra work that accompanies other options.
Our iBuying services are perfect for all sellers concerned about the inconvenience, uncertainty, and expenses of selling a home. The team at iBuyer.com ensures that you have the best options available to sell your home in a hectic real estate market. Receive an estimated home value and a cash offer to show you how to sell your house fast.
Looking for
cash offers

on your home? You've come to

the right place!
Find out what your home
is worth in minutes.
Find out
what your home
is worth

in minutes.