You want to take advantage of the booming housing market. But, how do you make sure you're getting in with the best chance of selling your home? How do you even know what the value of your house is?
People who flip houses for a living all know the right secrets to use when selling a house, and you should know them too. Specifically, they know how to work smarter and what adds value to a home.
In the third quarter of 2022, the median price of existing homes in the U.S. was 392,000 U.S. dollars, which is set to decrease to 380,000 U.S. dollars by the end of 2023.
But how do you know which home improvements add value to your home and which are just cosmetic? Several home improvements work well for adding value to your home but don't need to break the bank.

This guide will take you through all the most common home improvements, their potential value, and pros and cons. We'll also go through some of the best tools to find your home value and get easy assistance with selling.
Read on to discover all you need to know about Home Improvements and sell your house the right way.
Home Improvement Ideas
If you've been looking at improving your home, you will have noticed that there are almost infinite possibilities. They generally fall into a few categories, but it's easiest to think of inside, outside, and building work.
How Much Do Renovations Increase Home Value?
It's tough to figure out exactly how much value a particular renovation will add to your home, but you can make some educated guesses. There are several websites that can provide some insight into the average cost and return of popular renovations.
You should use a spreadsheet or a similar tool to keep track of your home renovation and improvements, as well as what your real return on investment is. That will help you make sure you end up ahead rather than sinking more and more money into renovations that don't do you any good.
What Adds Value to a Home
Let's talk about Return on Investment or ROI. Very simply, ROI is the percentage of your spending (investment) you will get back when selling (Return). It's easy to calculate this and useful to know when looking for cheap ways to increase home value.
You will want to aim for improvements that have the highest return-on-investment percentage. A good percentage is usually over 45% – anything lower, and you should consider carefully.
What Does Not Add Value
Some aspects of your home won't add any sales value but are, unfortunately, essential. Invisible or unseen parts of your home usually fall in this category. They are also usually items you will need to disclose when selling.
These are usually things like heating and cooling, water heaters, and even septic systems. Although they're unlikely to add a great deal of value, you should definitely make sure they're all in working order or risk a knock to your sales price.
Inside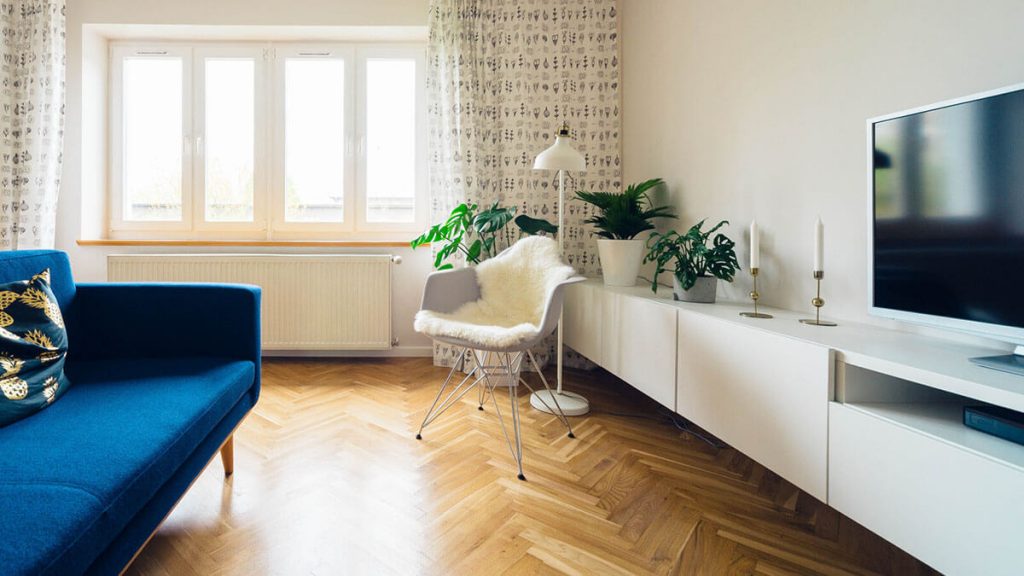 Inside or interior improvements encompass anything that's going to be going on inside your house or a building attached to it. If the outside of your house is in good condition, it makes sense to start with the inside and work your way out.
1. Replace Your Front Door
Strangely, the number-one improvement that has the best ROI is just replacing your front door. It's the first thing potential buyers see about your home, so it's clear that the front door deserves some attention.
So replacing your old wooden door with a steel unit is easy to improve your home value quickly. Typically costing between $1,500 and $6,000, you're looking at a return of about 70%.
2. Interior Paint
Painting the inside of your house can make a huge difference to how buyers perceive it. A well-painted interior makes a room look purposeful and well put together.
If possible, you should choose warm neutral colors for the interior. Neutral colors mean it's easier for potential buyers to see themselves in the space and mentally place their own furniture in your home.
Painting is one of the highest return items and costs very little, relatively speaking. It takes just as much planning as any of the other items on our list, though.
Which Rooms to Paint
You should try to prioritize rooms that are going to be common areas. This means painting kitchens, bathrooms, and foyers. More personal rooms like bedrooms don't need much work and can probably survive with some touchups and cleaning.
Kinds of Paint
Using the correct kind of paint can make a big difference to how good a room looks. The finishes and sheen you choose can make a wall stand out or make it easier to clean and change how easily it fits in with the other walls in the room.
You should stick to flat paints on large walls as this sheen won't show imperfections in the wall as much as a satin finish might. High impact areas like a kitchen would benefit from satin finishes to make cleaning easier.
3. New Flooring
One of the first things that prospective buyers look for in a house is good flooring. It's the most obvious sight when walking through the front door. You should definitely consider replacing your old flooring if it's starting to show wear and tear.
Hardwood flooring makes a great addition to living areas and is surprisingly affordable. It's natural-looking, very appealing to buyers who love the dark wood aesthetic and only needs to be replaced every 10 years.
If you look after your hardwood floors, they will last your entire life. They generally only require a little regular maintenance to keep them looking almost perfect.
If you're looking for a more budget-friendly option, you can consider putting in engineered wood. Engineered wood is a hardwood veneer that goes on top of a plywood layer. It looks like wood, and though it's not as durable as the Hardwood option, it's definitely better than worn floors.
If your floor condition isn't too bad (some light wear and tear), you may be able to spruce them up simply by polishing and conditioning the existing wood. For a more in-depth view of the importance of flooring, check out our companion article.
4. Fireplace
If you're lucky enough to have a fireplace in your home, you're already ahead of the game. Especially in colder climates, a fireplace can add a charming and functional bonus. More than 50% of potential buyers find fireplaces an attractive part of a new home.
You should pay attention to the parts of your fireplace that might need some work and can be easily fixed. This includes parts such as the mantle and the surroundings.
Generally speaking, the grander your fireplace looks, the better. Buyers tend to see a fireplace as a dominating aspect of a room, so it's important to update it before selling your house.
Be sure to style your fireplace surroundings appropriately. You can easily add some tiling or replace your old mantel to make a plain fireplace really draw attention.
Make sure you hire someone who has a demonstrated history of remodeling fireplaces. The ideal person will agree to consult with you throughout the process and make sure that you are happy with the result. Sometimes, you can get away with simple plastering and tiling, but if you're going for a larger scale change, it pays to get someone reliable.
5. Kitchen Remodel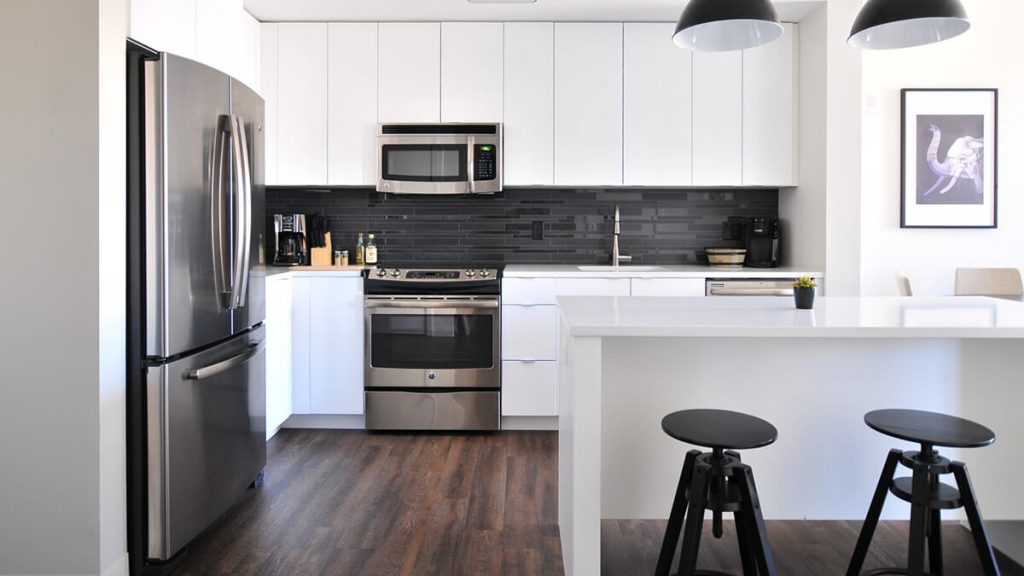 If you've been looking at what renovations increase home value the most, you'll have seen a kitchen remodel come up often. First, you will need to decide whether you're going to go for a full-scale remodel or something smaller.
While major operations may seem attractive, buyers have indicated that the best value for money comes from simple kitchen remodels. For a remodel costing approximately $26,000, you're likely to see about an 72% return on investment.
You should look at replacing old appliances, putting new faces on your cabinets, and adding new hardware. Also, pay some attention to your counter-tops. You can simply and cheaply replace them with better-looking laminate or even marble.
If you don't have the budget for a minor remodel, you can simply replace your old sink with a new, modern one. Sinks typically cost less than $600 and will go a long way to making your kitchen look modern. While you're replacing your sink, take a look at the walls and ceiling as well – replace old light fittings and throw a coat of new paint on the walls to bring everything together.
6. Crown Molding
In the last few years, Crown Molding has seen a major resurgence. It makes sense – it adds instant appeal and a sense of elegance to a room. There is almost no room that won't be improved by adding crown molding.
There are many different patterns you can choose from, so you can express yourself through how you choose to decorate each room. Don't be afraid to change the pattern depending on the room. You can give each room its own distinct personality quickly this way.
You can easily fit crown molding yourself with the arrival on the market of polystyrene models. It's simply a matter of giving it a coat of paint once it's in place and you will have transformed your room.
Even though there's no physical value to crown molding, it has a very noticeable impact on perceived value. The higher the molding is, the higher the cost is thought to be.
7. Ceiling Beams
Whether functional or purely decorative, ceiling beams give a home a grander, richer feel and always impress buyers. There has been a noticeable rise in the number of people looking for a more rustic look when choosing a house and exposed beams do this effortlessly.
If you're not a great fan of crown molding, ceiling beams can be an excellent alternative and go a long way to making a room look classy without making buyers feel claustrophobic.
In particular, you should consider installing box-beam ceilings in rooms that may not have as much physical size. Done properly, they will give a sense of movement to a room and can draw focus to features you'd like to highlight. Matching the style of your box-beam installation to the decor in the rest of the house will help to give a sense of purpose to your newly finished room.
You will find beams more commonly as you look at the higher end of the housing market. It's really about the desirability of the ceiling beams and what they project as a meaning. Tie them together with some tasteful decor and finishings, and a room will seem much richer than it did before.
8. New Windows
Replacing your windows is one of the best home improvements to increase value, and it's not even challenging to have done. A window replacement cost on average $17,000 and returned more than 78% of its value.
In recent years, the market for replacement windows has expanded, and there are many more options than there have been before. You can now replace your old wooden windows with Aluminium, Steel, or even Vinyl.
More than 80% of buyers say that it's important for them when considering whether or not to buy a house that the windows are in good condition. But, even more than that, buyers are looking for energy-efficient windows.
If you'd like to improve the energy efficiency of your home, you should consider vinyl. Not only do vinyl windows last more than 20 years, but they have built-in insulation. They also never need painting.
Given that good energy-star qualified windows can cut your heating and cooling costs by a significant amount, it makes sense that you would look at replacing your old wooden frames.
Decorative wooden framings for your windows will give them another boost and can be done cheaply and easily. A little custom woodwork gives instant personality to a room and rounds out the improvements.
9. Finished Basement
Your basement may be cold and empty right now, but it may be time for a small bit of renovation. Unfortunately, many people overlook the usefulness of a basement when they're getting ready to sell a house.
When you think of your basement, consider it the same as the other rooms in the house. It may be below the floor, but it's still a valuable space. Fixing up your basement will also cost far less than adding on an additional room.
Before you start renovating, figure out what purpose you want it to serve. Are you looking for an extra bedroom? An entertainment area?
If you're looking at creating an entertainment area, make sure you arrange the space so that everyone gathers in the most comfortable spot. That's usually wherever the most natural light comes in.
For a bedroom, remember that you'll need to have at least one window that's openable, so plan accordingly. Also, remember that soundproofing may be particularly important in a bedroom as noise from above can easily disturb people in the new area.
Remember to inspect all the potential problem areas in your basement before going forward with any renovations. That means checking on moisture, probing for insect damage or rot in joists or wooden window frames. You should also check that none of your joists are sagging and get a professional to check any heating or cooling systems.
Outside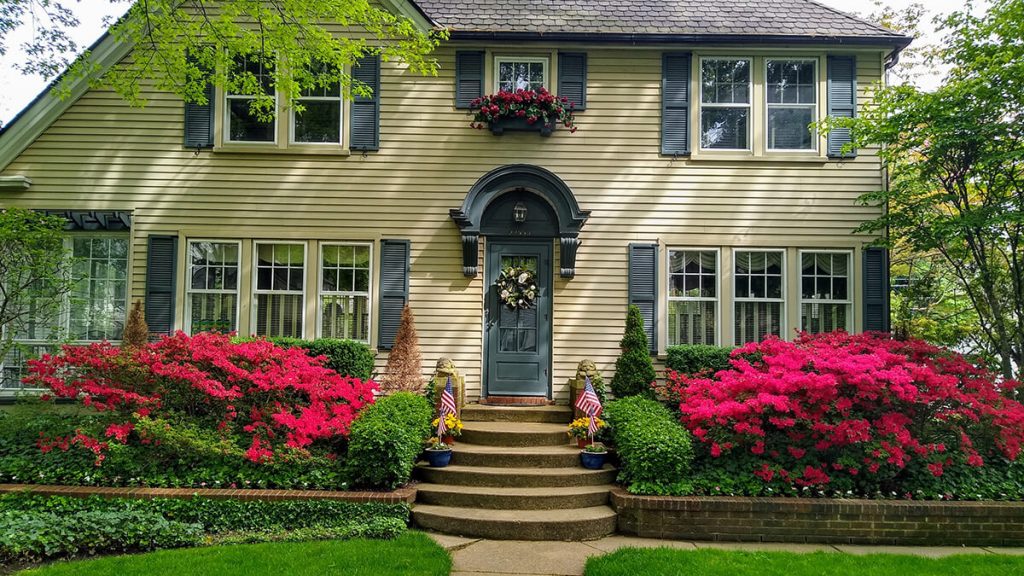 The outside of your house has a lasting impact on buyers. Before they even get to your front door, buyers are looking at the roof, the walls, the fence, the paint job, and even how your garden is managed. Some buyers might be looking for a fixer-upper, but many are looking for a more finished house, and there are quite a few things you can do to make the sale faster.
10. Landscaping
Not only is it enjoyable to landscape your outdoor space, but it's a great value-add to your home. You can add plants, trees, and bushes or put in some beautiful walkways. Even some new furniture will make a difference to the perceived value of your home.
Hardscaping vs. Softscaping
Hardscaping and softscaping are two terms that you'll often hear when planning for your renovation. Softscaping typically means flowers, trees, and your garden. Hardscaping refers to paths, benches and chairs, and anything solid.
Climate Tolerant
In areas with more extreme weather that is either very dry or very cold, you should look for landscaping that will use plants and features that fit the area. Low-flow water features and drought-tolerant plants
Ground Cover
This means anything that covers a larger area in your yard than typical plants. As a result, they usually need less work to grow and use less water.
Terraces
If your yard has steep hills, you can use terraces to soften and open up the yard. The whole idea of terraces is to divide your land into separate, flatter areas and make your home look better as well.
Outdoor Living
It's becoming more and more common to have comfortable outside furniture in yards. You can go a long way to making things feel more comfortable by carefully placing furniture in the right place.
Most people want to spend more time outside, and buyers are no different. If your home already has a patio, converting it into a place to sit and relax.
Check Local Laws
Remember that, depending on your location, there might be certain landscaping that is restricted. For example, some areas don't allow rainwater collection, while others restrict which plants can be brought in. Check with your landscaping company and be sure they're considering all the local rules.
11. Solar Panels
It's no secret that the world is moving towards sustainable energy. You would likely welcome a cut in your bill as well. Buyers notice when a home has a solar installation, and it can push up your valuation.
The Office of Energy Efficiency and Renewable Energy found that homes with a solar solution typically sold for around $15,000 more than those without. But, of course, this will depend on the area that you live in. Some places don't have much in the way of solar presence.
Grid-Connected vs. Off-Grid
Off-grid solar installations are not connected to the local grid at all. They make sense for homes in areas that don't have a good, regular power supply. Rural locations often benefit from Off-Grid installations as they are cheaper to install than getting traditional power installed.
Grid-Connected systems are more common in areas that have decent energy infrastructure. They typically cost less than their Off-Grid counterparts and feed extra energy back into the local grid.
Costs
How much a solar system costs will vary depending on the size of your property, what your needs are, and your location. It's a good idea to find out if your area provides any incentives or rebates for solar installations.
Solar panels used to take much longer to break even in terms of cost vs. benefit, but as technology keeps improving, the time to pay back reduces. Payback periods have dropped as low as 10 years for some systems, and this is likely to decrease over time.
12. Pool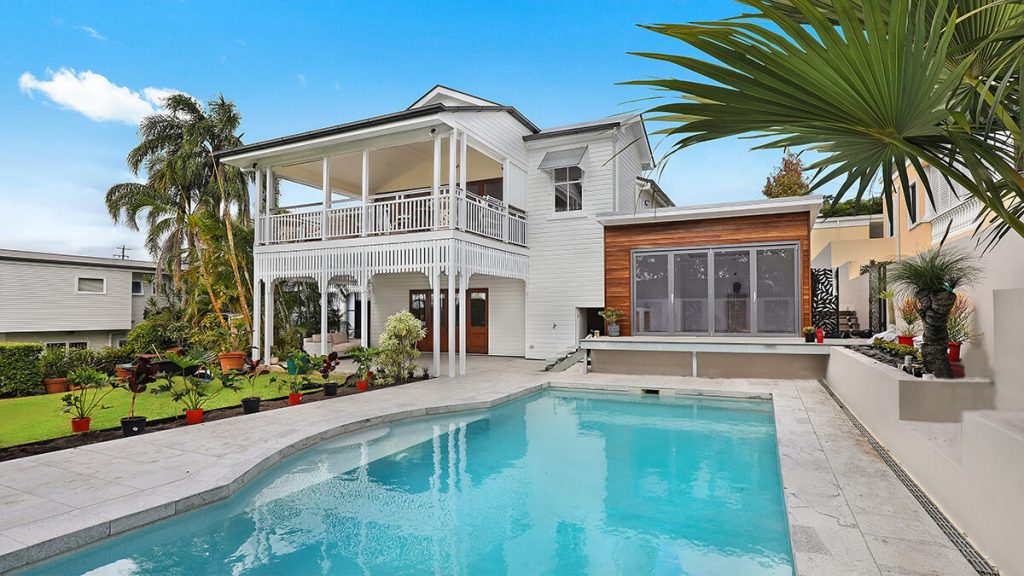 Pools can be one of the most contentious subjects when discussing home value. Some experts say that adding a pool will not change the overall value but will increase the house's saleability. But, as always, the real answer is all about context.
Who Are the Buyers?
If you make contact with experts who can advise you on how to sell your house, they will likely be able to tell you what type of buyers are typically active in your area. Families with very small children may not be interested in one, but older couples or families with teens might be actively looking for a property that already has a pool.
The Neighborhood
If every other house in your neighborhood has a pool, the chances are good that potential buyers will be less interested in your home if you don't have one. Buyers in the market for higher-end houses may also not be put off by the idea of pool maintenance.
Pool Type Matters
Depending on the area, the type of pool that you install may make a big difference to the saleability of your property. Buyers typically prefer in-ground pools to above-ground and may make buying decisions based on the perceived level of maintenance for the pool.
13. New Roof
Installing a new roof can be a powerful way of increasing the value of your home. Of course, if your roof is damaged or visibly worn, that will bring down the sale value of your home, as buyers will not want to be saddled with the potentially high cost of fixing the roof. But, if you take the time to either fix or replace your roof entirely, you will likely see a ROI of around 60-70%.
There are a few factors that influence whether replacing your roof is a good investment:
Condition of the current roof
Housing Market
Replacement type
Condition
If your old roof is not very old and is in generally good condition, it's unlikely to be worth it to replace it. If you replaced your roof less than 10 years ago, it would be obvious to appraisers and buyers alike that the roof is in good enough condition to last for a long while.
If your roof is in bad condition, it will either need to be repaired or replaced. You will likely recoup the cost to replace the roof at your higher purchase price, and you won't risk losing buyers due to a bad roof.
Housing Market
Whether or not adding a new roof will actually increase your home's value depends on the local market and how it is performing. Particularly, there may be large differences between regions in how much return a new roof will bring when you're selling.
Replacement Type
Replacing your old roof with an asphalt roof typically brings much more value than replacing it with a metal roof. Metal roof replacements usually cost far more than asphalt types and don't have as high a return on investment.
If you're looking at replacing your roof with new shingles, you should also consider what the rest of the neighborhood has and whether your new shingles will match the exterior of your house. If you have gone for an upmarket appearance on the outside of your house, you may need to choose upmarket shingles to match.
14. Siding
Siding replacement carries a very high return on investment and is one of the most popular ways of increasing value. There are many reasons you might want to replace your siding – there might be cracks or marks, or you may just wish to change your home's appearance quickly and easily.
New siding can immediately improve the look of a house and is often one of the elements that stand out the most. Beautiful siding can be the difference between a buyer stopping to visit for an open house or driving on down the street.
There are many options for siding material that you can use to replace your old siding. The options available cover a wide range of budgets and practicality.
Vinyl
Vinyl siding is made up of at least two layers. A layer that provides UV shielding and a core that prevents damage.
Vinyl siding is typically on the more affordable end of the spectrum. It is lightweight and needs no maintenance. Vinyl can be a reasonable way to protect your house by providing more insulation.
Fiber Cement
Fiber Cement has resistance to fire, termites, rot, and moisture and is known not to flex as vinyl might. Fiber Cement is usually a mid-way point between Vinyl and Foam Vinyl.
Foam Vinyl
Foam Vinyl also provides protection to your house. It consists of either foam backing or a foam core wrapped with vinyl and lies flat against your house.
15. Exterior Paint
Depending on the type of house you have, you may not even have to consider painting. For example, if your home has exposed brick walls, you don't need to worry about painting them; however, that doesn't mean there isn't something else outside that needs work.
Make sure you check under eaves and at any exposed boards or areas that may have flaking paint and would draw a buyer's eye. Nobody wants to buy a home with chipped, peeling, or cracked paint.
You should try to stick to no more than three colors for the exterior of your home. The recommended ratio is 60:30:10.
This means that you should use one color for 60% of the exterior – usually bricks or stucco. In the next round of painting, 30% should go to things like garage doors, window trims, and other small items. The last 10% is for shutters and the front of the house – this is your chance to make it special.
Again, neutral colors are the safest to use when painting the exterior of your house. They should be safe for at least 10 years, which will reassure the buyer that they won't need to paint anytime soon.
Unlike interior painting, exterior work requires some specialized equipment. Therefore, it's always a good idea to get a professional company in to do the work.
16. Garage Doors
Garage doors are seldom thought of, and yet, they can provide a boost in home value. Given their size, they usually make up a large part of the visible part of your house, and they provide an excellent opportunity for something unique and interesting.
Even from a pure safety perspective, having a functioning, new garage door is an obvious good choice. If your garage door is not opening, making noises when opening, or sagging, it's time to look at replacing it.
The next consideration is security. A garage door that doesn't work to keep people out of your home is not a good garage door. Potential thieves are likely to view your house as hard to break into if your garage door looks secure. Of course, you will also have replaced your front door so this will further enhance security.
Finally, energy-efficient garage doors are a great way to easily insulate your home. Each door receives an R-Value which is an indicator of how well it resists thermal influences. The higher the R-Value, the better the door will do against heat or cold.
Replacing an old, worn garage door can go a long way to giving your house a fresh look and enhance its style. And, it gives the buyer one less thing to think about replacing so it's well worth it.
17. Deck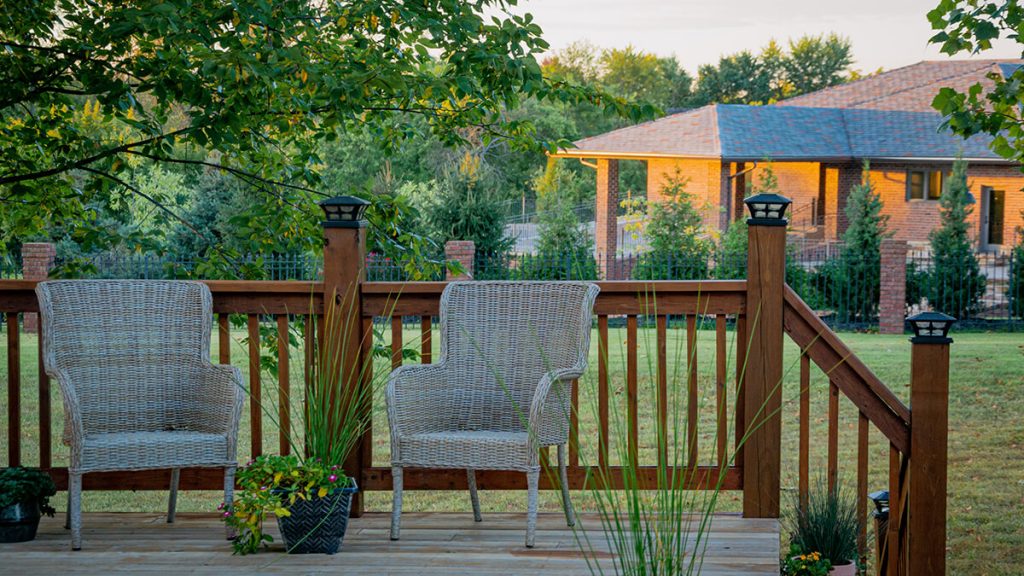 When thinking about what home improvements add the most value, it's unlikely that a deck was high up on your list of priorities. A deck improves a home owner's ability to relax outside and makes a house look far more attractive.

The average cost of a deck is around $10,000 using traditional wooden materials. If you're looking at composite decks, the figure is closer to $17,000. Although this seems expensive at first, consider how much a deck increases the value of your home.
Homebuyers are usually willing to spend more on a home that has a deck. This is especially true of houses that are in warmer areas or have long, outdoor-friendly summers.
Wood vs Composite
If all you are considering is a return on your investment and increasing the value of your home, a wooden deck is the way to go. Wooden decks cost far less than composite structures but carry a higher burden of maintenance.
Composite decks are usually higher quality than their wooden counterparts and carry the cost to prove it. They are able to withstand most weather as well as extreme temperature changes.
If you are planning on keeping your home for some years and want to put in a deck for a future sale, consider putting in a composite deck. If you are likely to sell your home within a year, a wooden deck may well be the wiser choice.
18. Fence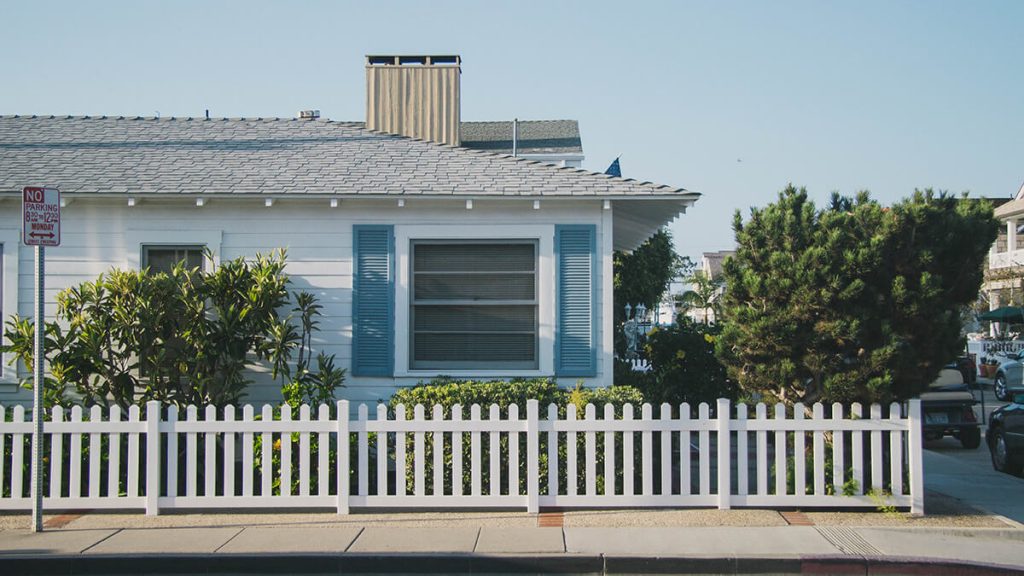 We all know the saying "Good fences make good neighbors" but this extends to good buyers as well. A well-planned and built fence can make a difference to the perceived value of your home.
Whether you're installing a white picket or wrought-iron fence, you should consider a few factors before going ahead.
Costs
A fence might cost you anywhere from $1 – $45 per foot. Your back yard is likely larger than your front yard. You will also need to consider how high you want your fence to be before going ahead and planning.
Materials
Wood is a common material for both back and front fences. It's reasonably cheap and excellent for privacy. Vinyl is making inroads into the market and is appearing more and more often. Vinyl is relatively expensive but needs almost no maintenance, and is easy to clean.
Property Lines
Before you start planning your fence and buying material, make sure you confirm your property lines. Many people have forgotten this crucial step. You don't want to have to dig up your new fence because you discovered that you were a foot over your neighbor's line.
Planning
The best way to plan for a new fence is to get your utility company to come out and survey the area for you. They should be able to tell you about any cables or lines for gas, power or water.
19. Curb Appeal
Some of the items in this list have already touched on curb appeal. In a general sense, your home's curb appeal is a combination of all the factors that people are able to see from the curb.
When you're planning your home improvements, you should constantly think about your overall curb appeal. You want every change you make to increase your curb appeal while not conflicting with anything else.
A good practical example of this is to consider the front door and garage door we dealt with earlier. You can easily imagine that your curb appeal will be affected by shoddy-looking doors. If you plan your doors badly and the style clashes, you will also detract from your curb appeal.
Landscaping, cleaning your driveway, and even revamping your porch make a difference in how appealing your house is to potential buyers.
Building Work
Often the most complex home improvements, building work can be daunting but it's what increases home value. However, if you make sure that you consult with your local authorities and get a reputable company to help you with construction, it will be worth your while.
20. New Bedroom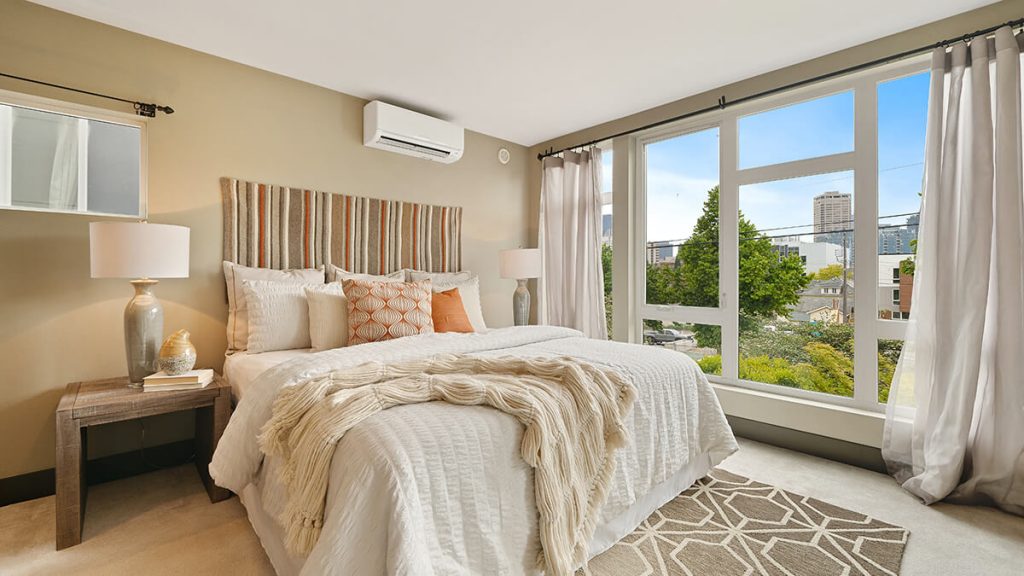 A new bedroom is likely to increase your home value by up to $50,000, and while there are diminishing returns the more bedrooms you add on, it's well worth it to take your home from a single bedroom to 2, 3, or even 4.
Consider making use of a loft or basement to build a new bedroom space. This has the bonus of not needing exterior brickwork and still carries significant resale value.
The median price of houses rises with each bedroom added. A 3 bedroom home tends to sell for almost $70,000 more than a 2 bedroom.
21. New Bathroom
Whether you're adding in a half bath for your friends and guests to use or bringing in a full additional bathroom, it's clear that adding extra bathrooms to your home increases your resale value.
If you already have enough bathrooms, consider renovating an existing space to bring it up to date. After kitchens, bathrooms are one of the most popular improvements to make.
Taking the Next Steps
Now that you know all about home improvement and you understand what adds value to a home, you can put everything together. You may be wondering – "How do I know the value of my home?" Fortunately, we have the best home value estimator tool that you can use to get a quick valuation and an obligation-free cash offer.
Whether you're looking to sell your home now or want to know how to increase the appraised value of your home for a refinance application, we've got the answers.
Discover
your home's worth
online

for free in minutes!