Florida iBuyer presence continues to grow, giving sellers in Tampa, Florida more options for selling their house than ever before.
In direct response to our fast-paced, on demand lifestyle, iBuyers are providing convenience to sellers that didn't exist before.
If you have a house for sale in Tampa, the iBuyer option might be worth looking into, especially if you want to sell your house fast.
What does iBuyer mean?
iBuyer means instant buyer. An iBuyer company will give you an instant all-cash offer for your house if it fits their buying criteria. The iBuyer then does any repairs and remarkets the house for sale on the open market or through their network of buyers.
Selling your house through an iBuyer is a good idea if you want a quick and easy transaction with an all-cash offer. Life changes may mean that timing is an issue for you, and you need to sell your house quickly. Traditional house selling methods as a FSBO (for sale by owner) or with a real estate agent take more time. That involves house prep and repairs, getting the house ready for showings, open houses and negotiating offers. iBuyers give you an immediate all-cash offer contingent on a house inspection. With an iBuyer the process takes weeks instead of months.
iBuyers use data-driven algorithms to determine the approximate value of your house and then make you an instant offer (typically within 48 hours). If you accept the offer, you can close on the sale in as little as one week.
Of course the price of selling to an iBuyer is higher, because of the convenience that the iBuyer model gives sellers, but if you're looking to sell your house fast in Tampa, or sell for cash and avoid the long wait on mortgage approvals, then selling to a Tampa iBuyer could be a good option for you. It eliminates the need for house repairs, upgrades, showings, and the possibility of having your house sit on the market for weeks, maybe months.
As Joe LoCicero of 54 Realty told the Tampa Bay Times: the price is higher because the iBuyer is "going to manage all the risks for you—the time on the market, the holding costs, anything to get the home prepped for sale." It's less work for you, so the fee is higher, but in many cases paying higher fees to sell to an iBuyer can be worth it.
How do national iBuyers differ from local iBuyers?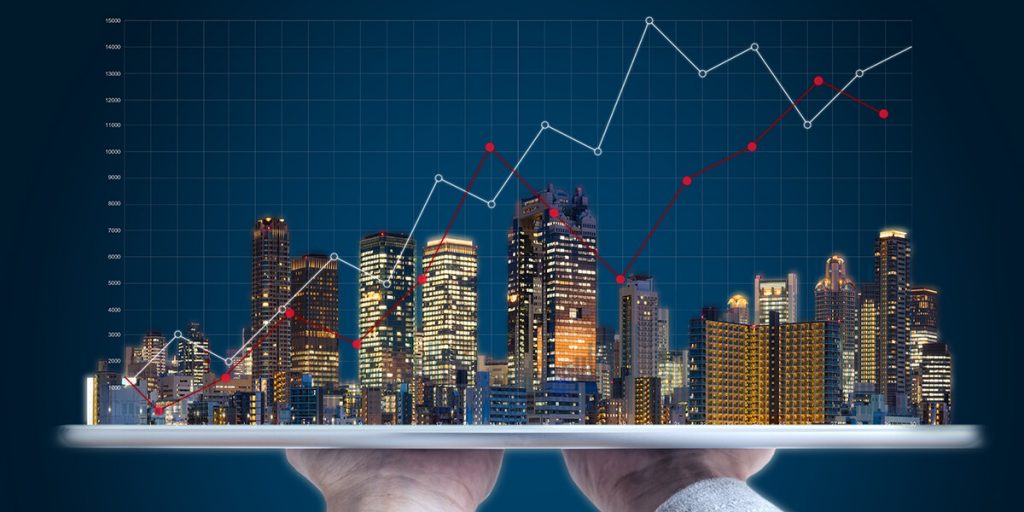 National iBuyers are large companies like Opendoor and Offerpad that have a nationwide footprint and deep hedge fund pockets. They have identified the city of Tampa as a good market for their iBuyer model and are actively buying up a share of Tampa real estate.
Typically national iBuyers provide an instant offer for your house, sight unseen. For that reason they only purchase houses within a certain price range and age, to reduce their risk of buying houses that will require too much time and money to repair before relisting them for a profit.
The process is very reliant on technology and, while national iBuyers do offer customer service as part of the sales process, you don't have the hands on service you'd get from a traditional real estate agent.
Some national iBuyers, like Offerpad, are partnering with real estate companies to get local insights and offer a hybrid approach to sellers. Offerpad partnered with the Keller Williams iBuyer platform, Keller Offers, to gain faster traction in the Tampa area.
Cortney Read from Offerpad was quoted saying: "We don't know what's going on in your backyard, that's why we have local teams." A smart move by the national iBuyer.
According to a Biz Journals article, this new partnership between Offerpad and Keller Offers will give sellers in Tampa the best of both worlds—sellers will be assigned a real estate agent who is also certified as an iBuyer agent and, if the seller chooses the iBuyer approach, the agent will still act on their behalf, and assist with the iBuyer sale.
Local iBuyers are smaller companies in Tampa, Florida who are offering the same service as the national iBuyers—cash offers and the promise of a fast closing—but, because of their size, they function a bit differently. If you're considering selling your house to a Tampa iBuyer, it's important to know the difference.
One local iBuyer in Tampa, Duncan Duo Instant Cash Offer Program, is a good example of the different services you can expect from dealing with a local iBuyer. They actually send a representative out to see your house and then provide you with an instant offer which they feel is more accurate, so it avoids the chance of changes occurring later on in the real estate transaction. Duncan Duo also includes their fees in the price they offer you, while national iBuyers usually charge a fixed fee percentage on the sale.
Ultimately every iBuyer has a slightly different model and slightly different fees, but the benefit to Tampa sellers is the same—the convenience of selling your house fast.
Why are iBuyers zoning in on Tampa, Florida?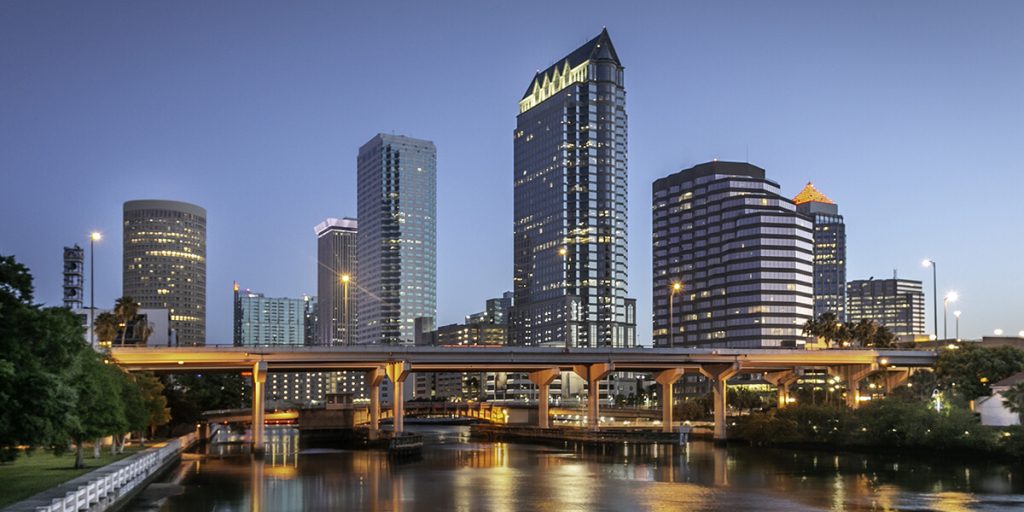 As with the other cities in Florida, like Orlando and Jacksonville, Tampa has a low median house value and a stable real estate market.
Because the iBuyer model provides sellers with the convenience of selling their house fast, iBuyers are assuming a risk and are betting on being able to quickly fix up and relist homes at a higher price point.
In Tampa the risk is lower for iBuyers because sale prices are steady and the real estate market is forecasted to keep growing.
How can iBuyers help you sell your house fast in Tampa?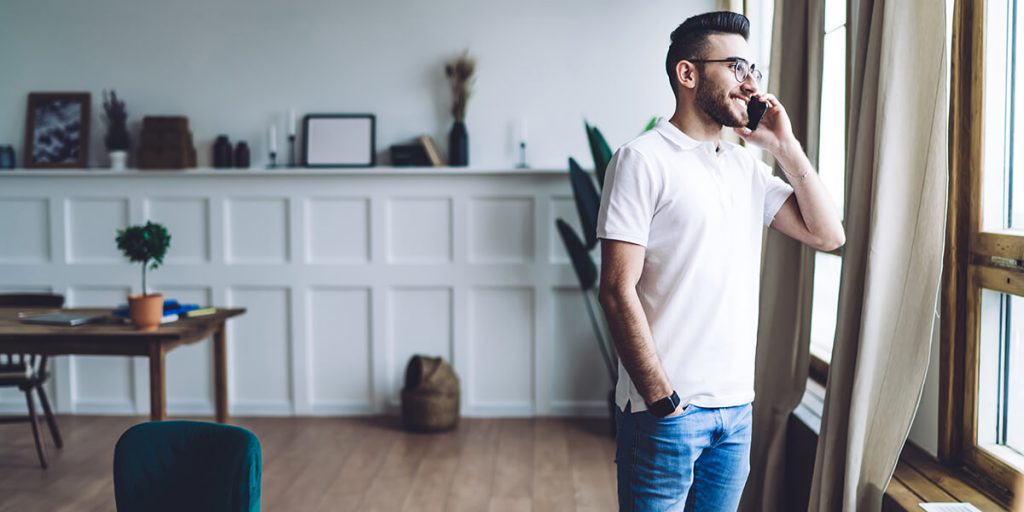 Selling to a Tampa iBuyer makes your selling process a lot easier.
When you sell your house the traditional way you are taking care of repairs, upgrades, and preparations for showings yourself. Your house may also sit on the market for weeks or even months, which can become costly if you have already bought a new home and are then stuck paying two mortgages.
By selling to an iBuyer you're selling your house as is, which means:
No need for repairs
No need for upgrades
No need for showings preparations
No need to wait for an offer
Instead of doing all the work yourself you can get an instant home valuation, receive an offer from a Tampa iBuyer, accept the cash offer, and close in a week if you choose to do so.
It's much less hassle for a higher fee. A decision only you can make.
Looking for
cash offers

on your home? You've come to

the right place!