Most of the popular home valuations like the Zestimate use state-of-the-art machine learning technologies which, in recent years, have allowed ever more accurate predictions to become pervasive go-to reference points for both home buyers and sellers in residential real estate markets— and this could be good news for home owners during the coronavirus panic.
"A couple of times a week, Nick Spencer checks the value of his four-bedroom house in Haddon Heights, N.J., on Zillow. He has no plans to move, describing the town, located about 10 miles from Philadelphia, as "Americana at its best," and his Cape Cod style home as "a labor of love."

Yet there he is, clicking on Zillow every few days to see what the house he bought for $399,900 in 2006 is now worth. The last time he looked, the Zestimate — a Zillow algorithm that not only calculates current values for 110 million homes, but also predicts what they'll be worth in the future — pegged Mr. Spencer's home at $503,744. A little green arrow showed it up 1.7 percent from a month ago."

NYTimes
Perhaps it's a little high or low, but most people would agree that the Zestimate has become increasingly accurate in recent years. In fact, even if you think Zestimate is off in your area, chances are you think this in reference to one of its competitor valuations, which you consider more accurate — perhaps you prefer Trulia, or House Canary, or Realtor.com, or CoreLogic, or one of the many others out there? No matter which valuation you favor — odds are that it has become increasingly accurate over the past few years.
But why? The answer is surprisingly simple, at least on the surface — and it all has to do with Big Data and Machine Learning.
Machine Learning is undeniably one of the most influential and powerful technologies in today's world and we're far from seeing its full potential. There's no doubt, it will continue to make headlines for the foreseeable future and it has already been massively influential in industries ranging from healthcare to real estate and everything in between.
In terms of real estate, it was June of 2019 that Zillow reported their signature home valuation tool — the Zestimate — was being upgraded to include new state-of-the-art machine learning technologies.
"From a technical standpoint, incorporating computer vision and advanced machine learning models into the Zestimate algorithm enables us, for first time, to give consumers a more quantitative accounting of the qualitative aspects of their home.

…This release also marks the first time we are directly evaluating a home's list price, listing description, and how many days it's been on the market, as part of the Zestimate's calculations."

Zillow
In simple terms, machine learning is a tool for turning information into knowledge. In the past 50 years, there has been an explosion of data and this mass of data is useless unless we analyze it and find the patterns hidden within it. Machine learning techniques are used to automatically find the valuable (predictive) underlying patterns within complex data that we would otherwise struggle to discover. The hidden patterns and knowledge about a problem can be used to predict future events and perform all kinds of complex decision making.
The critical thing to understand here is that machine learning algorithms are only as smart as the data they're trained with (which is usually pretty smart) — but in the case of real estate is skewed to reflect the previous decade's bull market.
By now you're probably thinking "OK so what does this mean for home prices during the coronavirus panic?"
"Never awake me when you have good news to announce, because with good news nothing presses but when you have bad news, arouse me immediately, for then there is not an instant to be lost."

Napoleon Bonaparte
Like Napoleon, let's start with the bad news (for Sellers) — beginning with a Redfin coronavirus report which reads like a post-coronavirus "State of the Real Estate Market":
Growth in Home Buying Demand Has Tanked

Many Open Houses Have Been Canceled

Industry-Wide, Listing Activations Are Up Slightly Over Past Seven Days
To be sure, most home sellers are not likely to love this news. Moreover, everybody knows the way of equities lately: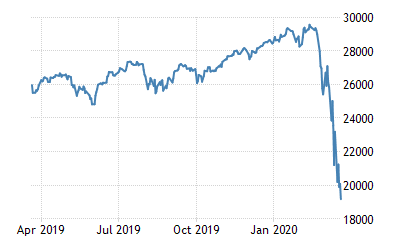 And it's not far-fetched to think there could soon be a ripple effect in housing: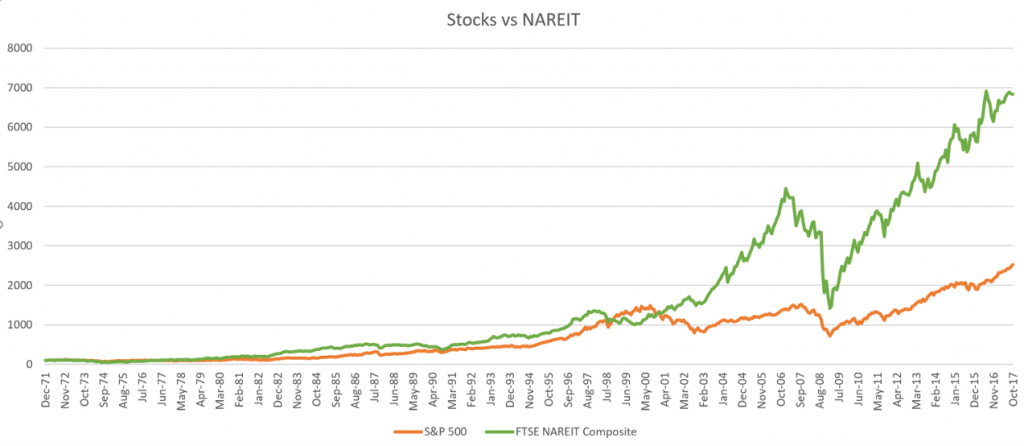 While the degree of correlation depends on the precise method of comparison between equities and real estate, it's intuitive to think there's a fairly strong correlation between the stock market and the real estate market. From the above chart it's easy to see that in 2008 at least, both asset classes dipped in tandem.
So should we expect to see a similar result due to the recent coronavirus selloff? While we can't be certain of the outcome, there are a few reasons to think prices may be more resilient, or at least less correlated, than they were in the 2008 crisis.
First and foremost, it's unlikely that most popular valuations like Zestimate are heavily weighting historical transactions prior to 2008 — this means that the machine learning algorithms have been "trained" on datasets which are "optimistically biased" and which to date have amounted to ONE LONG BULL MARKET. In other words, these algorithms have never "learned" what a bear market even looks like.
While some may argue that this "blindspot" means they're in reality "not too smart", others may see this as a form of consumer psychological resilience — meaning that even as the stock market crashes and erases their 401K or their employer decides to lay them off — there is likely to be comfort found in knowing that the Zestimate remains remarkably stable (at least until it learns otherwise), which in the minds of consumers will only reinforce the notion that home values are still what they were a month ago, or even three to six months ago… And because both buyers and sellers alike habitually use these valuations as go-to starting points for their analysis, it's plausible that it could lead to a more stable real estate market, at least price-wise, than would otherwise exist.
Discover
your home's worth
online

for free in minutes!