Buying a home is a big deal.
It's not something you can purchase on impulse and return the next day if you're unsatisfied. That's why you have to be absolutely certain that every aspect of the house meets your requirement.
Of course, you probably won't be thrilled to know that you're the one who pays home inspection fees up front. There are countless things to sort out when house hunting, so forking out a few hundred dollars for a house inspection to be sure it passes your criteria can be a tough pill to swallow.
But, experts say it's worth it.
Home inspections will ensure you get the best bang for your buck and save you money in the long run.
So, let's dive right in to find out exactly what is a home inspection, how much do home inspectors charge, and why they are worth it.
What is a home inspection?
There's a pretty straightforward answer to the question: "what is a home inspection?" It's when a professional inspects the home you're looking to buy (in a non-invasive way) and generates a report detailing any major issues.
John Harris, owner of ReMax of Honolulu and president of Hawaii Realtors, said in a Bankrate article that they look for faults in "the four major systems in a home – structural and foundation, roofing, plumbing and electrical – along with appliances and potential safety hazards"
That's because the core elements of a house are extremely costly to repair. For example, foundation damage alone can cost you anywhere from $525 to over $10,000. And, if you need to redo the flooring, be prepared for a price tag of up to $30,000.
Hiring an experienced professional can go a long way in helping you avoid hefty bills later on. It's not that sellers are necessarily hiding this crucial information from you though—they might not even be aware of the issues themselves.
In plain English, a home inspection is a way for you to have peace of mind when buying your dream home. The last thing you want is to buy a really expensive house only to find down the road that the plumbing system is inferior, the roof needs a major repair, or the air conditioning is leaking, so a few hundred bucks upfront can be really worth it.
What's included in a home inspection?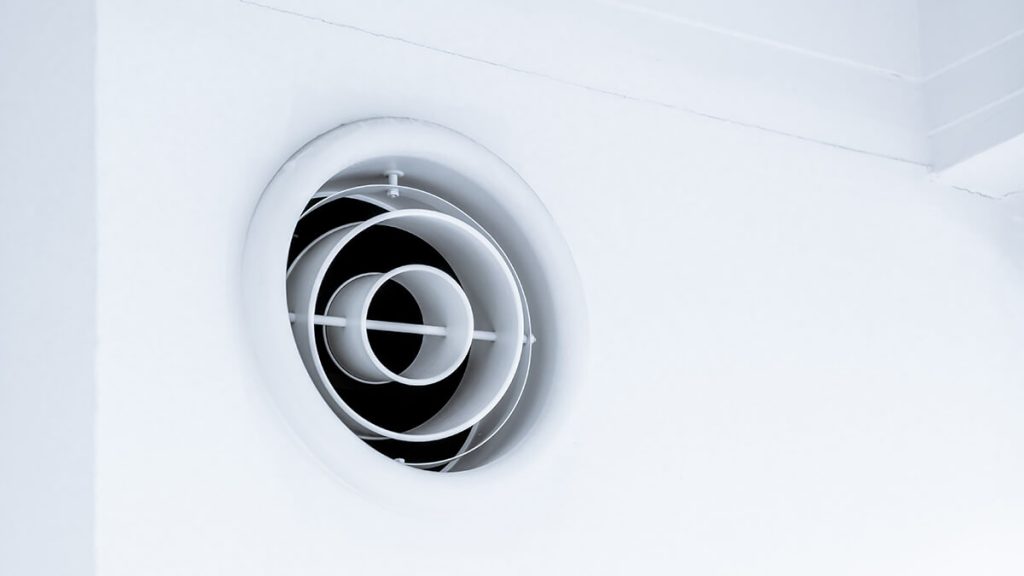 As an infographic by PacWest Home Inspections shows, the areas covered in home inspections generally include: the appliances, the plumbing, the foundation, the roof, the attic, the electrical system, the HVAC system, fireplaces, as well as the interior and exterior walls.

But exactly what does a home inspection consist of? Professionals certified by the National Association of Home Inspector (NAHI) will provide home inspections that consist of over 1,600 features of your home. They'll spend 2 to 4 hours inspecting the house, depending on the size of the home.
Specialist areas, like termites, asbestos, and radon, will typically not be included in standard home inspections, as they require qualified instructors. But you may be able to get a package deal for both general and specialist home inspections, so ask that upfront.
Once the inspection has taken place, you can expect a detailed report within 24 hours. You'll find out problematic areas so that it can't come back to haunt you years later. For example, septic issues in the ground or shingles in the roof would cost an enormous amount to repair and, if you know about those issues upfront, you can negotiate with the seller or even decide to walk away from the sale.
The report should also contain pictures for clarity and helpful recommendations, and it should comply with state guidelines and ethics codes. In the end though, what you can expect to see comes down to the particular home inspector you choose.
So, remember to ask potential home inspectors: what does a home inspection consist of? And make sure the one you choose covers all the essential bases.
What determines the cost of a home inspection?
According to the US Department of Housing and Urban Development, the average home inspection cost is between $300 to $500. But it can be a minefield to navigate how much home inspectors charge, because it's not that simple.
There can be a myriad of different factors that come into play:
First, the size of your home and the extent of inspection needed are obvious factors in determining the cost of the home inspection.
To get an approximate answer to the question "what is the average home inspection cost?", check out this graph by Home Guide that breaks down the cost by square feet.
Second, the age of the house can affect prices, as older homes tend to have more quirks, making it hard for an inspector to navigate.
Then there are supply and demand factors—areas with an active real estate market will drive up prices of home inspectors.
And, of course, the final factor regarding how much home inspectors charge, depends on their experience and qualifications. Also, if they have to travel quite a distance to your home, then you can also expect to pay more for the inspection.
So, do shop around asking various home inspectors how much they charge. You definitely want to discuss this upfront to avoid any surprises later on.
No doubt you'll want to save money, but that shouldn't be your main priority. It might be worth paying for someone with more experience because there are no industry standards for home inspections.
Did you know that almost half of the states in the country do not require state-mandated licensing for home inspectors? If prices are too low, then chances are the home inspector isn't properly trained, which makes it even more important to do your research.
Start by Googling "what is the average home inspection cost in my area?" You should be able to find lots of great information online.
Is a home inspection worth the money?
Now that we've covered the answer to the question: "how much does a home inspection cost?" let's talk about whether that cost is worth it.
Whether you feel a home inspection is worth the money or not really comes down to how much of a risk taker you are. If you're lucky that no problems surface years after buying a house, then you're better off not having paid a couple of hundred dollars for the home inspection.
Can you be sure of this though?
Most people prefer to be safe rather than sorry.
The American Society of Home Inspectors (ASHI) found in a poll that 90% of homeowners believe home inspections to be a necessity and not a luxury. Nearly 75% also agreed that home inspections helped them avoid potential problems.
For a few hundred bucks now, you'll be able to save thousands of dollars in the future. And, maybe finding out the flaws of a home before closing might allow you to negotiate with the seller for a better deal.
If you're looking to buy a house with certainty, you shouldn't really be wondering whether to hire a home inspector. Rather, you should be asking: how do you pay for a home inspection?
Who pays the home inspection?
Buyers are usually the ones who pay home inspection fees. But, in certain cases, sellers may include it in the closing costs. Frankly speaking though, buyers should jump at the chance to take charge.
If you're the one buying, then you're taking the most risks and stand to gain the most from the home inspection process. Either way, what matters is not who pays home inspection fees but who selects the home inspector.
So, what is the role of the sellers in all of this?
Home inspections are responsible for nearly 20% of closing delays, which isn't good news for sellers.
When selling your home, you might consider a pre-listing inspection to ensure all is good on your end. This is completely optional, but keep in mind that if you do have a home inspection performed then you're legally obliged to pass on the results to potential buyers.
You may also want to make certain repairs to increase the value of your home. The cost of that will depend on how extensive the repairs are, but you might be able to get an idea from your home inspector.
How to get the most out of your home inspection?
Now that you know what a home inspection consists of and how much a home inspection costs, here are some tips for you to get the most value:
Select the right home inspector

Ask them about their experience, proof of state certifications, or membership of industry groups.

Home serving website, Angie's List, recommends someone with at least 1,000 inspections and someone who has at least 3-5 years of full-time experience. 

Research how much home inspection costs

Getting an idea of what's out there will help you negotiate with home inspectors to get the most value for money. 

Pro Tip: How do you pay for a home inspection? If you get a package for both general and specialist home inspections, then you can pay for both at the same time and could save money

Communicate with prospective home inspectors

Take a look at Stone Briar Property Inspections go-to questions, to help you better structure your communications with prospective home inspectors. 

Aim to find out what their home inspection style and efficiency is. It's wise to request a sample report from them to give you a better idea of what you will get if you choose them as your house inspector. 

Don't forget what you're entitled to

When dealing with home inspectors always watch for red flags. If they don't allow you to be present during the inspection, that's not okay. 

Remember to also check with sellers if a pre-listing home inspection report is available. That'll help you compare it with the results of your own home inspection

Understand how to use the results of the home inspection report

Be aware of when the situation calls for negotiation and when it calls for abandoning the deal. Just because there are issues with the house doesn't mean it's not a good buy. 

If repairs have been made after the initial house inspection, do another one just to be sure. Check your contract to see if you have to pay for the home inspection again. 
Discover
your home's worth
online

for free in minutes!