Before 2014, people who wanted to sell their homes for cash would typically turn to independent cash buyers rather than institutional buyers. These cash buyers were individuals, not companies, and often advertised through signs placed around town that read "We buy houses for cash." In contrast, instant buyers—now referred to as "iBuyers"—are real estate companies that purchase homes from owners in a quick cash transaction, make necessary repairs or improvements and resell the property.
Benefits of using an iBuyer include a fast and easy sale without the need for a realtor, no realtor fees, no home preparation and the ability to sell without listing the home on the market. Homeowners can also close on their own terms, making the process more convenient.
Disrupting the Traditional Model: Tracing the Origins of iBuying
The term iBuyer was coined by Stephen Kim, an equity research analyst at Evercore ISI (International Strategy & Investment) on May 29, 2017, in a report to clients titled "The Rise of the iBuyer." In this report, Kim introduced the term "iBuyer" to describe companies and investors that use technology and data analysis to quickly make cash offers on homes with the intention of reselling them for a profit. The term "iBuyer" has since become widely used in the real estate industry to describe this type of business model.
Leveraging Data Analytics to Achieve Accurate Valuations
Automated Valuation Models (AVMs) have been around since the late 1980s and early '90s, although they have become more widely used in the last decade with advancements in technology and data analysis. The first AVMs were developed by companies such as Freddie Mac and Fannie Mae to help them automate the mortgage underwriting process.
Essentially, AVMs are computer algorithms that use data analytics and machine learning—taking into account a variety of factors such as the property's location, size and recent sales prices of comparable properties—to arrive at a valuation. ATTOM AVM (attomdata.com) is a prime example. They play a critical role in the iBuyer market, where speed is often a critical factor in securing deals, because they can analyze a wide range of data points that help iBuyers quickly make informed decisions about which properties to buy and at what price.
---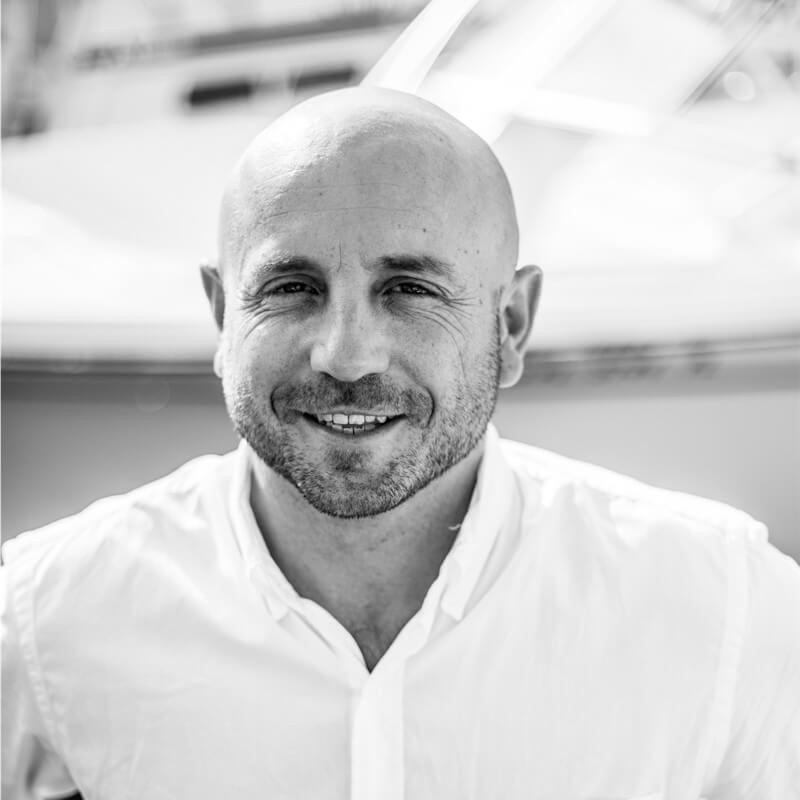 "Currently, there are approximately 20 commercially available AVMs, and their unit costs range from about $1.50 to more than $12 per property valuation."

— Mike Casale, Machine learning specialist
---
AVMs are not foolproof, however, and their accuracy can be impacted by a range of factors such as changes in the housing market or inaccurate data. To ensure the precision of their valuations, iBuyers typically use a range of methods in addition to AVMs, such as human appraisals and property inspections. These complementary methods can help iBuyers identify any potential issues with a property and provide a more comprehensive picture of its value, ensuring the likelihood of an accurate offer.
Machine learning specialist, Mike Casale, made these seven points about the automated valuation models:
There are different types of AVMs, including distressed, contemporaneous, lender-grade, marketing-grade, and others.
AVM reports can be used by a wide variety of individuals, including real estate lenders, real estate professionals, and government agencies, as well as individual researchers.
Currently, there are approximately 20 commercially available AVMs, and their unit costs range from about $1.50 to more than $12 per property valuation.
AVMs can be enhanced with assistance from local appraisers, which can improve accuracy, especially in more remote or rural areas.
AVMs fall short in some areas, including the quality of data used to generate estimates and the lack of innovation in the outputs delivered to customers.
AVM vendors can differentiate themselves by adding more value to the outputs they provide to customers, including reason codes, statistically derived confidence intervals, and explanations of the underlying data source used to generate the AVM estimates.
The regulatory environment for AVMs is currently under review, with a focus on streamlining and simplifying the process while still ensuring consistency with safe and sound banking and valuation practices.
Meeting iBuyer Demand: Companies See a Need, Strive to Fill It
In 2014, Keith Rabois—a venture capitalist, entrepreneur and former PayPal and Square executive—founded Opendoor, an online home buying company that allows homeowners to receive a cash offer on their home at a fair price with just a few clicks of a mouse.
Within months the startup had raised $9.95 million, much of which came from fellow VCs and Silicon Valley A-list investors. Initially launched in Phoenix, Opendoor soon expanded into several other U.S. markets, including Portland and Dallas. The company charges a 5% commission or "convenience fee" and covers most closing costs, including half of the escrow charges. "If you are considering selling your home, we instantly provide an offer at a fair price and give homeowners the freedom to move on their timeline," said Rabois in a statement around the time of the company's launch. As of 2023, Opendoor operates in more than 50 markets across the country.
Real Estate Market's Pandemic Challenges Affect iBuyers in 2022
The COVID-19 pandemic significantly impacted the housing market, leading to a surge in house flipping and residential real estate investing. According to real estate analytics firm CoreLogic, investors purchased a record high 28% of all single-family homes in Q1 2022.
The iBuyer trend was first initiated by Opendoor and its fast-following competitor Offerpad, and later it was adopted by major players in the real estate industry, such as Redfin and Zillow.
Zillow entered the iBuyer market in 2018 with the launch of Zillow Offers. The program allowed homeowners to receive cash offers from Zillow for their homes, with the option to sell directly to Zillow if they chose to accept the offer. Initially started in Phoenix, Zillow Offers rapidly expanded into other markets across the United States. In fact, it experienced such rapid growth that it overwhelmed the company and ultimately lead to its abrupt shutdown.
In Q3 of its final year in operation, Zillow purchased more homes than in the previous 18 months combined, signifying the tremendous growth of the iBuyer business. By November 2021, however, Zillow announced that it would be exiting the iBuyer market after racking up over $1 billion in losses over the course of 3.5 years. This move was predicted to disrupt the iBuyer market and force other companies in the space to reevaluate their business models.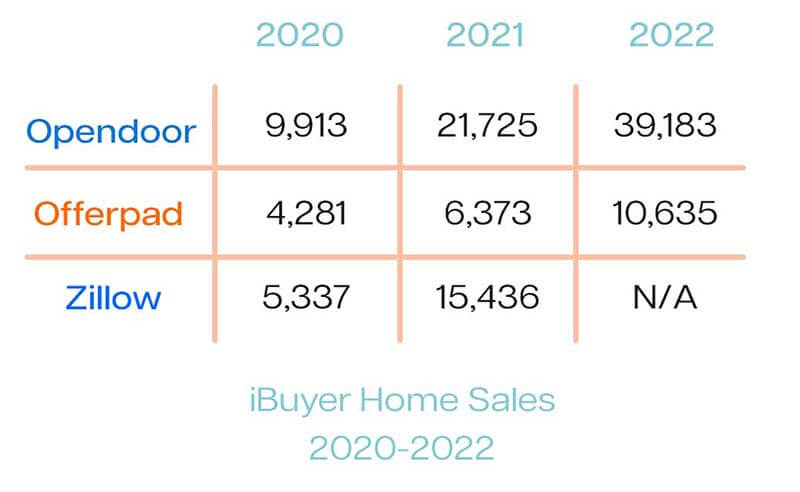 That prediction proved true when Redfin made the decision to shut down its RedfinNow iBuyer division in November 2021. This move reduced its workforce by 13% and impacted as many as 264 employees from RedfinNow, along with 218 additional jobs from other departments. The company's decision to exit the space reflected the challenges and post-pandemic uncertainties the industry as a whole was facing. Both Zillow Offers and RedfinNow used AVMs to determine the value of homes and offer competitive prices to homeowners.
An article published by The Motley Fool in September 2022 claimed that the iBuying industry was facing significant challenges due to fluctuations in the housing market. Furthermore, Opendoor Technologies Inc. (Nasdaq: OPEN), which was previously regarded as the dominant iBuyer in the market, was facing losses similar to Zillow. According to a report by YipitData, Opendoor experienced losses of 42% on homes sold in August 2022.
A closer look at the company's year-end financials shows that Opendoor's performance during the fourth quarter of 2022 was not as strong as it was during the same period in the previous year. In 4Q22, Opendoor reported revenues of $2.9 billion, reflecting a decline of 25% compared to the same quarter in 2021. Additionally, Opendoor's sales figures for 4Q22 showed a decline of 23% from the previous year's fourth quarter, with a total of 7,512 homes sold during this period.
Similarly, Offerpad Solutions Inc. (NYSE: OPAD) was facing challenges and not faring much better. Offerpad's revenue declined by approximately 21.94% from the previous year's fourth quarter, dropping from $867.5 million in 4Q21 to $677.2 million in 4Q22.
These figures have led to concerns about the future of not only Opendoor and Offerpad, but also the broader iBuying business model. Don Mullen, CEO of New York-based real estate investment firm Pretium Partners, has expressed concerns regarding the business models of both Opendoor and Offerpad. However, he was unequivocally bullish about the prospects of the single-family residential rental (SFR) industry.
Looking Ahead: What's Next for iBuyers in 2023
The iBuyer model has emerged as a permanent fixture in the real estate industry. While many people associate iBuying with companies like Opendoor and Offerpad, it's important to remember that other players, such as Tricon Residential Inc. (TSE: TCN) as well as the privately held Amherst Holdings and First Key Homes are also significant players in the space. These companies, with their focus on data analytics and technology-driven solutions, are poised to become major players in the iBuyer market in the years to come despite the challenges faced by others in the industry.
Fundamentally, iBuyer.com leverages its extensive technical expertise and well-established record of digital customer acquisition to connect individual homeowners with leading iBuyers (i.e., cash buyers) across the country, streamlining the home selling process for these homeowners and providing them with a fast and hassle-free option to sell their property.
Discover
your home's worth
online

for free in minutes!