Moving — the decision to pack up your life and begin over elsewhere — is in no way a mean feat. Just like a roller-coaster, it's exciting yet equally nerve-racking. Plus, there's no simple and best way to pack a house to move. Or is there?
Can you make the process easier with some tips and tricks? Fortunately, yes.
There are some points you can consider when packing a home to move. These tips, along with a little patience and planning, can help you have a smooth moving day without breaking both your bank and your back.
When the wishes pour in for your new house, take them with a heart full of gratitude and a mind focused on how to pack for moving house efficiently:
Discover
your home's worth
online

for free in minutes!
Start well in advance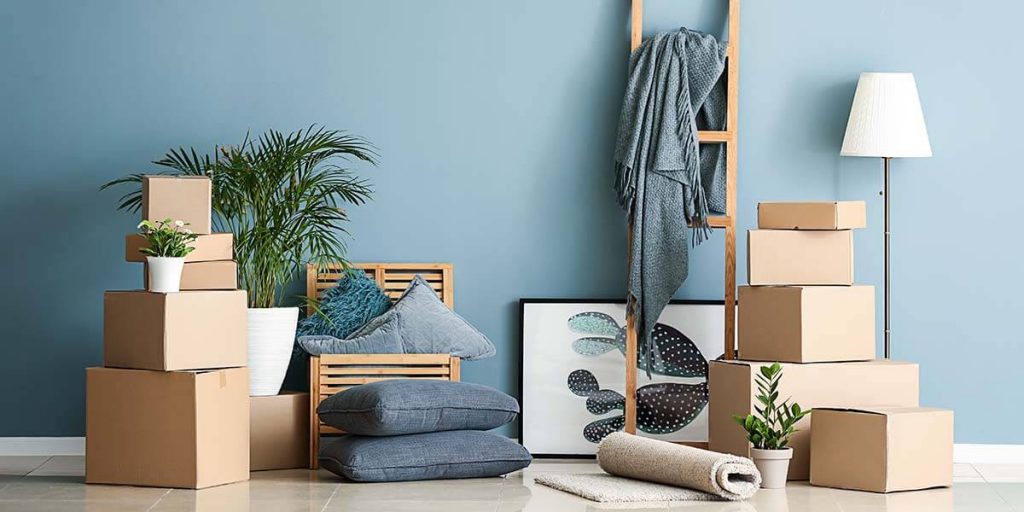 Here's a good thing about a move – you're most likely aware of it, weeks in advance. You may not know the exact location of your future home, but you might already know the destination and the time you have to pack.
To avoid last minute stress, it's crucial to "start early" rather than procrastinating it until the week before your move-out day.
If you live in a big house and aren't planning to downsize, you really should begin packing at least a month in advance. That's not to say that if you live in a small home, you have the leeway to dilly-dally! One of the most efficient ways to pack for moving is to be proactive.
Also, don't forget to give a heads up to your utility providers a few weeks before you relocate. Request service stops on your move-out day, or just transfer your services over to your new home.
What to expect from professional movers?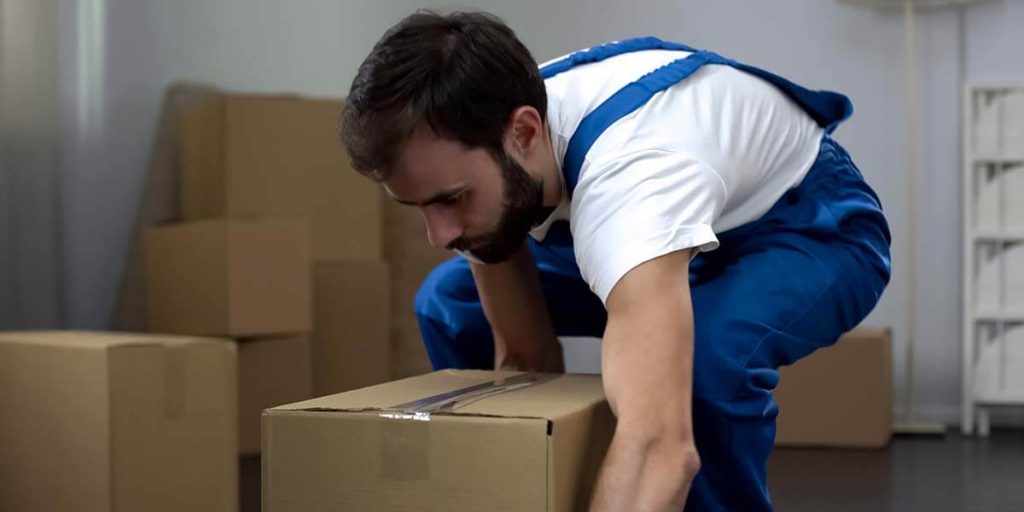 The best way to pack a house to move without a fuss is to hire professional movers. But, before you hire a moving company, make sure you know what your chosen mover can do.
You might be asking yourself questions like: do moving companies disassemble furniture? And, do moving companies pack your stuff for you? So, it's important to read the complete list of services that your mover provides. It makes sense to find out what you're committing to, as the last thing you'd want is unwanted surprises on your moving day.
Here's what you can expect from a reliable full moving service provider:
Supplying packing materials
Packing and unpacking your belongings
Protecting your valuables
Heavy lifting
Storage options
Truck loading and unloading
Disposing debris and clean up
Based on your budget, preferences and schedule, you can opt for the services you need the most. There are several easy ways to pack for moving, and hiring a professional mover is one of them.
Things to do before you begin to pack:
1. Know what not to pack when moving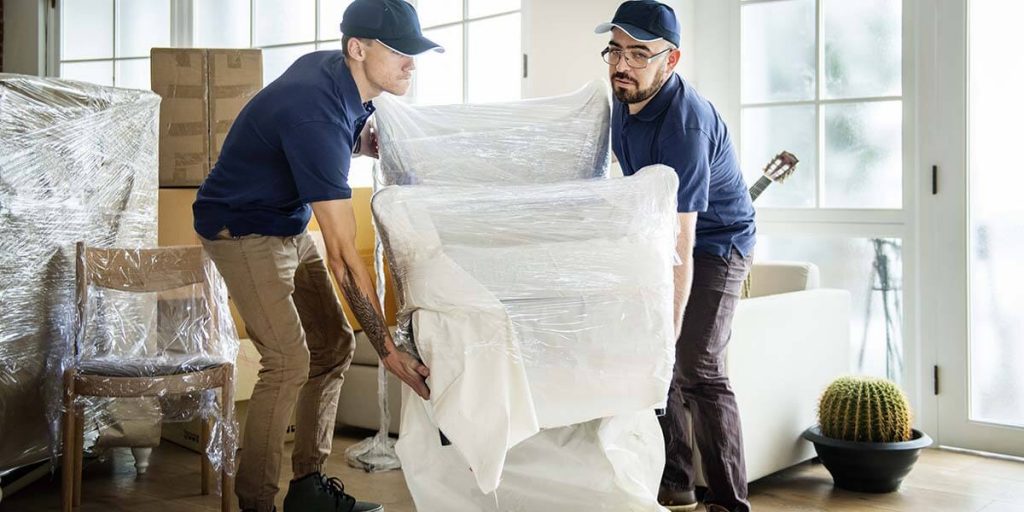 Now that we know answers to common questions like: do moving companies disassemble furniture and, do moving companies pack your stuff for you, you can decide to do it on your own.
Packing early and by yourself is less stressful than leaving everything to the movers. But, before you begin, know that there are certain household goods termed as "non-allowables" by moving companies.
Here's a list of items that are usually considered as non-allowable items by movers. However, it's essential to check with your moving company to know what they include in this list.
Aerosol cans
Ammunition
Chemicals
Firearms
Fireworks
Car batteries
Acids
Paints
Charcoal
Dyes
Propane
Fuel
Liquor
Nail polish
Nail polish remover
Oxygen
Pesticides
Candles
Apart from the non-allowable items, the "don't pack zone" needs more additions. Don't pack perishable food, plants, pets, and essential items like documents, medications, jewelry, cash, credit/debit cards, keys, expensive electronic devices, etc.
Another important tip for the best way to pack up a house for moving is to declutter. Sort through the rest of your belongings and discard the ones you don't use or need. Sell or donate them if they're usable and get rid of them if they're not in good condition.
That's another advantage of moving – you get to clear the clutter. And, this preliminary purge can give you the adrenaline rush you need to kickstart the packing like a pro phase.
2. Make an inventory list of items you need to take along with you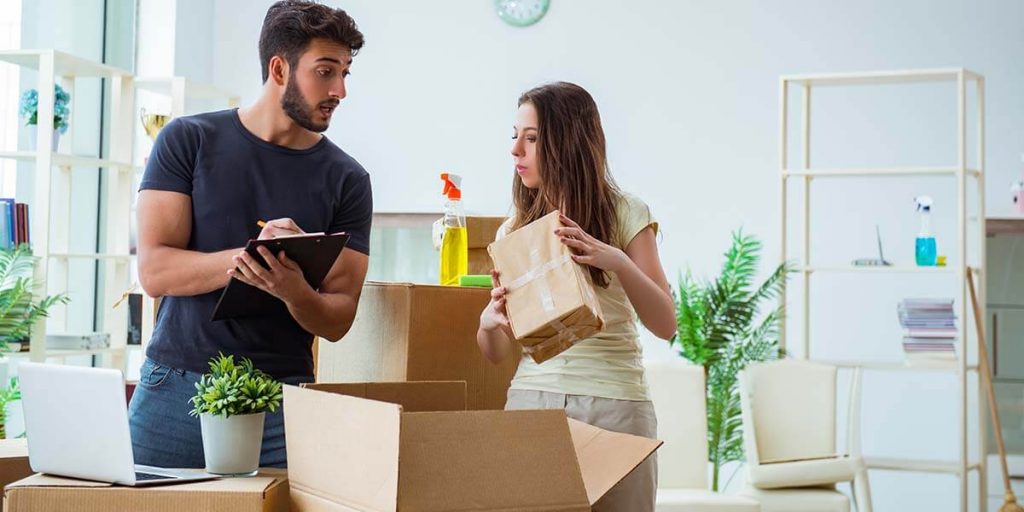 Let's face it – packing a home to move is tedious. It requires not just forethought, but a lot of energy too. And, most of the time – even after putting in hours and hours into packing – you end up missing a few things. That's completely normal.
The solution? A home moving inventory list of items that you intend to take with you. This list also makes for one of the easiest ways to pack for moving.
You don't need any special gadgets or fancy to-do list-makers to document the essential items you wish to pack. You can simply jot them down either on a paper or in your phone's Notes app.
Not only will your moving inventory list keep you organized without losing track of your packing process, it'll also help you get an estimate of your moving cost.
And, as you unpack after your move, you can check off every item you received from the movers. In an unwanted event of something getting lost or damaged, you can identify it quickly. Filing a claim with the mover will become hassle-free in such a scenario.
3. Know what order to pack a house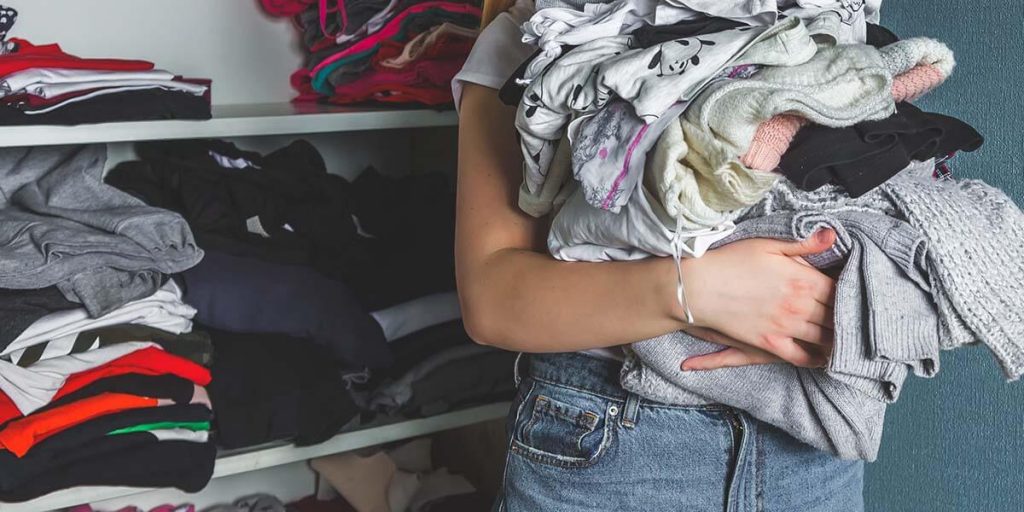 Perhaps, the best way to pack a house while moving is to pack those things first that you need the least. Doing so will help you avoid packing the daily necessities that you would frequently need until you move.
So, start by packing rarely used items. This could include items that are already in storage, like off-season clothing, and sporting or camping equipment.
Next, unless you're throwing a going away party or inviting your friends over for a fancy dinner, pack the fine china and other cookware that you'll hardly use before moving out.
Then, go for those spare linens and beddings, but don't put them into boxes. Instead, use them as pads to wrap artwork and breakables around. That's one of the efficient ways to pack for moving, particularly for those who want to know how to pack boxes when moving house.
Finally, pack the books you're probably not going to read anytime soon and any and all ornaments that aren't strictly needed, before moving on to packing frequently used items.
As mentioned in a guide by the Spruce, "prepare an essentials box, a box full of items you'll need for your last few nights before you move and the first few nights in your new home." Note that this box should be the last box to be packed before you move out and can include snacks, beverages, dish soap, a small emergency kit, garbage bags, clothes, toothbrushes, toiletries, etc.
Now that you know in what order to pack a house, let's find out the supplies you need for that.
4. Get the supplies necessary for packing your house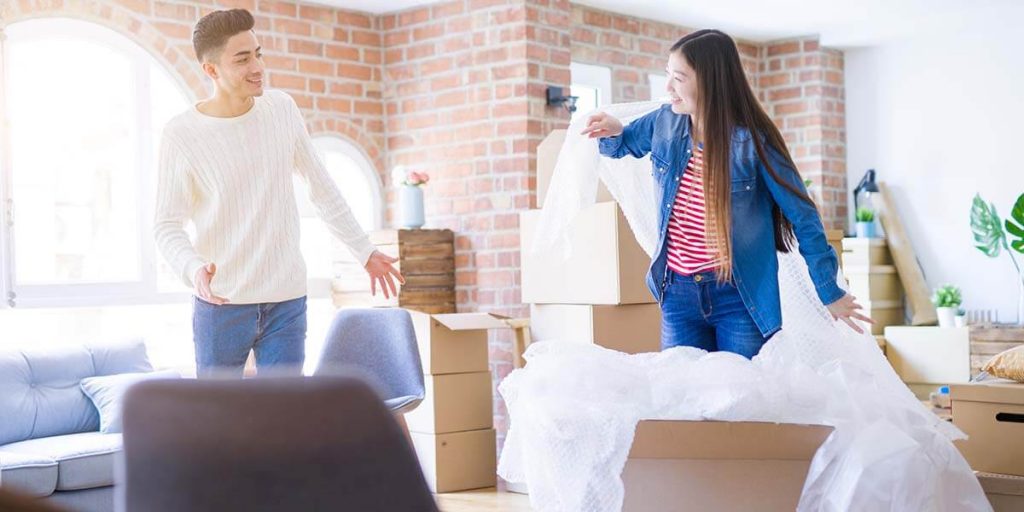 If there's just one piece of advice you need for the best way to pack up a house for moving, it is to stock up on all the supplies. Gathering the right supplies on time will save you those last-minute trips to packaging supplies stores.
Common packing supplies include boxes, box-cutters, tape, adhesive, bubble wrap, protective wrap, permanent markers, and labels. While shopping for boxes, get a variety of sized boxes to easily organize and transport different types of things. Always opt for firm, durable boxes when moving house, as they'll protect your belongings, especially while loading and unloading the truck.
Also, don't forget to prepare a cleanup kit with a duster, broom, mop, paper towels, sponges, a disinfectant, and a degreaser spray, so you can leave your home spick and span.
5. Follow a room-by-room approach to packing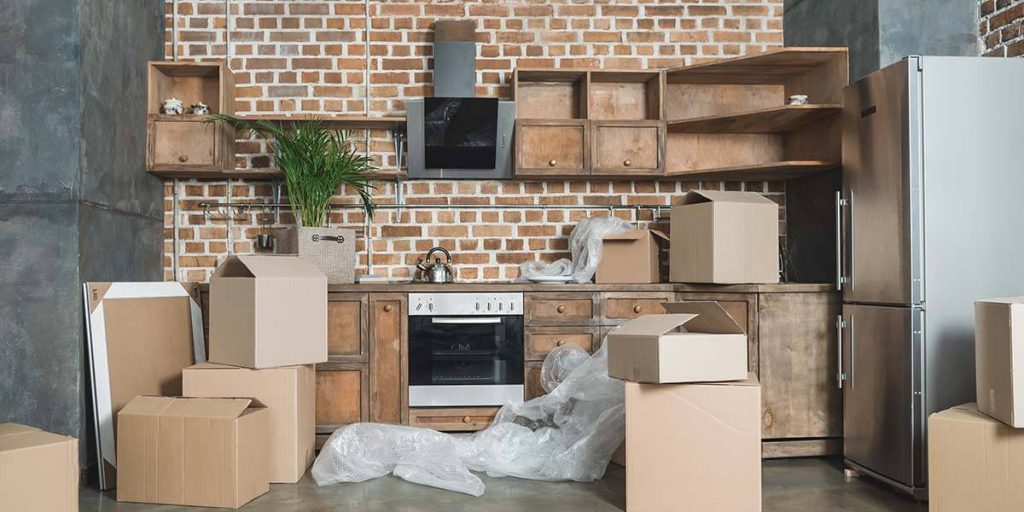 Organized packing requires a room-by-room approach. Rather than bringing random things from different rooms and putting it in one box, it makes sense to tackle one room at a time. Whether to pack your belongings on a category basis or a per room basis is a never-ending debate. Experts say the best method to packing is to combine the best of both worlds.
It's simple: first label them based on categories like clothes, books, shoes, accessories, etc., and then take the boxes to each room and pack things as per their category. When you're done, tape them each box well.
Pro Tip: Use small boxes for heavier items (like books and footwear) for easy lifting, and larger boxes for lighter items, like clothes and accessories. For fragile items, use bubble wrap and mark them as "delicate" or "fragile," for that extra word of caution for the movers.
6. Be packing-ready
When you're wondering about the best way to pack up a house for moving, a few simple hacks can go a long way in simplifying the process. While there's no one-size-fits-all tactic that lets you pack faster, this guide hopefully helped you get packing-ready.
In this guide, we covered some easy ways to pack for moving and how being proactive can help you with your moving process. We discussed what to expect from professional movers, with answers to questions like whether they disassemble furniture or if moving companies pack your belongings, and we walked through the most important things to do before packing.
We also highlighting what not to pack, the importance of making an inventory list, figuring out the right order to pack a house in, and the supplies you'll need.
Packing a home to move can be stressful and following these tips can help you avoid overwhelm. And, as they say—well begun is half done.
Happy packing!
Interested in
your home's current market value?
Receive a free online

home value estimate!