Life is full of changes, especially in buying and selling homes. And marriage and divorce are life changes that impact so many things, including where you live. A natural part of divorce is dividing assets so that each of you can move on and begin a new chapter separately.
You'll have a lot of questions that need immediate answers.
With the stress of a marriage break-up, there is the stress of "what do we do with the house?"
Selling your house in a divorce can be a complicated process, but not to worry. This guide will tell you everything you need to know to sell your house in a divorce. We'll walk you through what to do and how to get the most out of the sale. The goal is to make selling your house to go smoothly for you during this life transition.
Let's begin with answers to the top questions everyone asks.
When to sell your house during a divorce?
There are pros and cons on when to sell your house during a divorce. There are tax advantages to selling your house while you are still married. Significant ones depending on the state you live in. Your capital gains tax write-off amount is doubled if you are married. $500,000 for a married couple vs. $250,000 if you sell once the divorce is over.
What if you choose to keep the house and live in it post-divorce?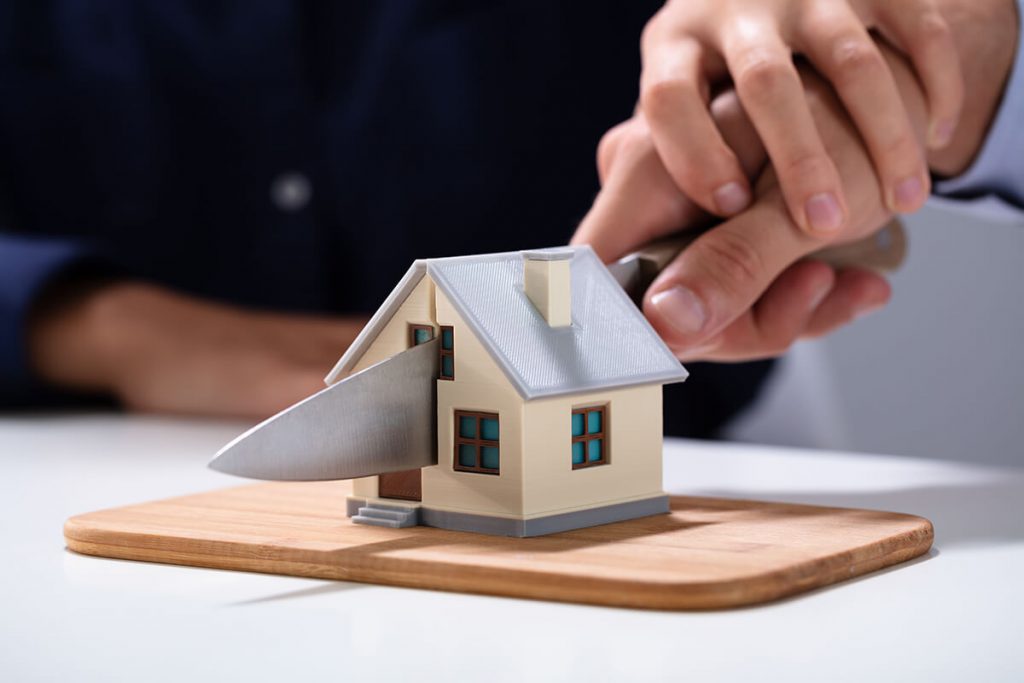 You'll have to negotiate an Equivalent Exchange. This means that whatever the house is worth, you'll need to provide an equivalent exchange of assets, including money, to buy your spouse out of their share of the house. Depending on the state laws, you may be able to have a higher percentage of homeownership if you contributed more to the mortgage payments and upkeep of the house.
Think about what you want. Do you want to be house rich and cash poor? If you keep the house, you'll be house rich. If you don't, you'll get what the home is worth in money or other assets you jointly own.
What are the pros of selling your house during a divorce?
There are also benefits to selling the house and moving on with your life.
There's the tax benefit which we've mentioned. There's also a more significant benefit emotionally.
Do you know what that is?
It's the ability to move on with your life, find a new place, and start fresh without a house of memories weighing on you. It allows you to close the chapter on that part of your life. That way, you can start a new, positive chapter in a new place that you fill with new memories and experiences.
What are the pros of keeping your house during a divorce?
There are also benefits to keeping your house during a divorce. Generally, the property is a good investment and, in most cases, increases in value over time.
Another benefit is you'll have one less thing to worry about in the divorce because you'll have a place to live and not have to go through selling your house.
Keeping the house so you'll not uproot the children is another compelling reason to keep your house. With all the change going on, you may not want to change their home now. These are tough questions that you and your soon-to-be-ex will wish to discuss before you make any house decision openly.
Now you know the benefits of selling your house during a divorce and keeping your home during a divorce.
But what are the cons to selling your house during a divorce?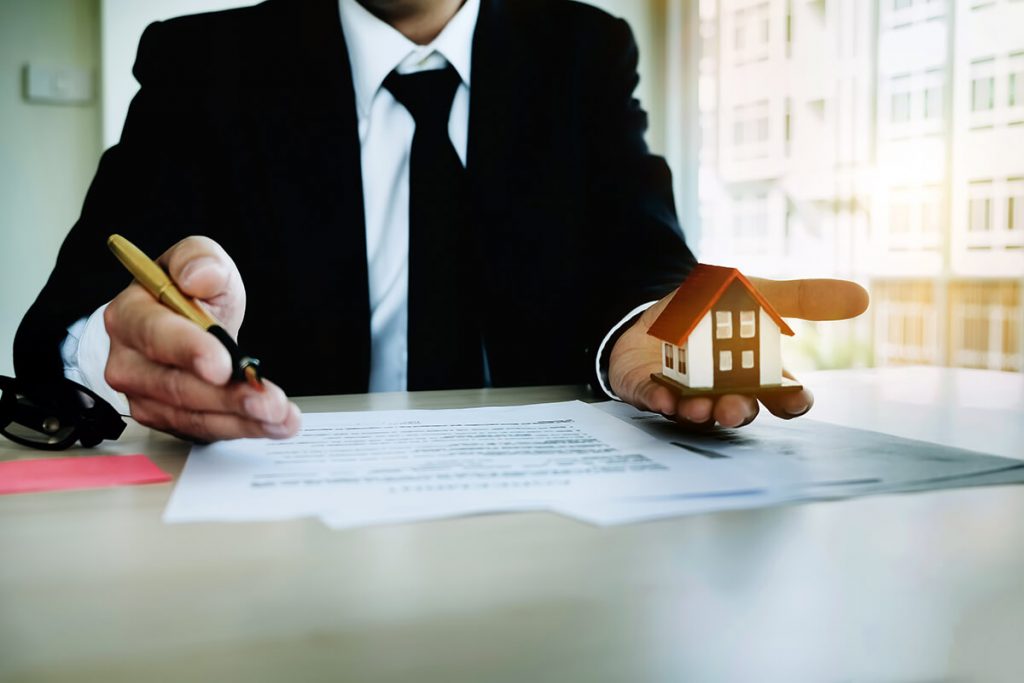 If you are going through a contentious divorce and find it difficult to agree on anything, then selling your house during a divorce can be a real challenge.
Why?
Remember, you are considered legally married, and your home is most likely your biggest marital asset to divide. This means that you both have to agree on what you want to do with the house.
To sell your house during a divorce takes the same effort, negotiation, and gathering of closing documents as it does when there is no divorce. All these things must be done with mutual consent. If you and your ex can't agree on simple things, then attempting to sell a house during a divorce can be problematic and will take longer.
Another possible con to selling your house during a divorce is the timing.
How fast do you need to sell your house?
Unless you use an iBuyer to get an immediate all-cash offer, preparing your house to sell, putting it on the market, and going through the process of house showings and open houses takes time.
You'll need to assess your house's value and think about what you'd get for the house with an iBuyer by getting a home estimate range from us. You can also take the longer, more traditional house selling route by finding and using a realtor.
The good news is you now have more options to sell your house during a divorce.
So, let's talk about the timing of selling your house.
Can I sell my house before a divorce?
The short answer is yes, you can! Selling your house before a divorce allows you to sell it as a married couple, which has significant tax advantages.
What are the other advantages to selling my house before a divorce?
It is selling your house before a divorce that allows you to use one realtor and manage the process with your spouse. If you can't get along with your spouse in business matters, it can get a bit tricky. You'll need to be able to agree on a selling price for your house and the timing of when you want to sell it. You'll also need to decide on making any repairs and getting the house ready for sale.
If you sell your house before the divorce, then it merely becomes part of the marital assets and will be divided in the divorce. The house will sell, and you and your ex can buy or rent your next place to live as you move forward separately.
Can I sell my house during a divorce?
Yes, you can. It's the same circumstances as selling your house before a divorce.
You'll get the same capital tax gains benefits as you would as a married couple if the divorce is not final.
You'll go through the same process as you would to sell your house under normal circumstances.
You'll decide how to sell it. You'll prepare the house to sell, and you'll negotiate a sale price with or without a realtor depending on how you choose to sell your house.
You'll involve your spouse and make joint decisions on how to sell your house, agree on a selling price and agree on a final sale price. If you are both on the mortgage, you'll both sign all the paperwork involved in selling your house.
Basically, you'll do all the steps to sell your house as any married couple would.
And if you're no longer a married couple. What's next?
Are you selling your house after a divorce agreement?
So, you've decided to sell your house after the divorce. What are the options for doing that?
Selling your house after a divorce can go in a variety of directions. Maybe you and your spouse want to sell the house after some time goes by because it'll be a better time for you and your children.
Sometimes ex-spouses will share the mortgage on the house after the divorce as a way to make alimony or child support payments. If this continues for more than three years after the divorce, know that the person who doesn't live in the house may be liable for a more substantial part of capital gains taxes after the sale.
But what if it's more complicated and your ex refuses to sell the house?
How to sell a house when one partner refuses to sell?
The harsh reality is that if both spouses are on the mortgage, then even if one spouse hires an agent and lists the house, the house cannot go through closing unless both spouses sign the selling agreement.
Often the spouse who doesn't want to sell the house naturally has less incentive to sign the selling agreement and is in a position of power. Or after the break-up of a marriage, one spouse may still want to control the other, and being uncooperative is a way to do that. Ultimately, it's unproductive and keeps both spouses stuck in the past.
So, what can you do in this situation?
Know your paperwork and who has signed what. There's the note or loan agreement, the mortgage or trust deed in which the house is the collateral, and the grant deed, which identifies the owners of the house.
The grand deed is critical. If your name is the only signature on the grant deed, then you can sell the house by yourself unless the court takes control of the community assets. If your ex-spouse's name is on the grant deed, you cannot transfer the title in a house sale unless you have their signature.
If no one can agree and the courts step in, then a judge will decide on the house sale. This will take power away from an uncooperative ex, and although it may not go the way you want, at least the house can be sold.
And if the timing is essential. And it usually is in a divorce.
How to sell your house fast during a divorce?
Divorces usually take from 1 to 2 years or more depending on the availability of the courts and the necessary documents that must be filed. Timing is greatly affected by whether the divorce is a mutual decision or if there's animosity between the husband and wife. Basically, the more fighting over assets and other choices, the longer the divorce will take.
But you may be fast-tracking the divorce, and if you both agree to do that – great! You may want to sell your house fast during a divorce. This gives you both closure, division of marital assets, and the ability to quickly move on with your lives, which can be an excellent thing.
Here are the steps you'll need to prepare your house to sell your home fast.
For house showings, focus on the first impression. You have less than 5 seconds to make a good first impression of your house, so make it a great one. Do cosmetic changes that don't cost much and that you can do yourself.


Pre-pack and de-clutter. Clean your home space by pre-packing, which makes it easier when you sell your house and move to another one.


De-personalize your home. Take down all family photos, kids' artwork, and family mementos in the house.


Make your home look "tooth-brush" ready. That means the buyer only needs to bring their tooth-brush to settle into your home with no renovations required.


Or skip these steps and get a quick offer with an iBuyer. Use an iBuyer for a fast all-cash offer to buy your house. At iBuyer.com, you'll fill out a brief survey about your home and get an estimate of what iBuyers will pay for your house instantly.


Marriages have changed from our grandparents' and parents' generation. The U.S. has the 6th highest divorce rate in the world, with the divorce rate at almost 50%.
Those that take the high road and work with their soon-to-be ex will get through the house selling process quickly, easily, and with less expense. And while the end of a marriage is cause for reflection and yes, some sadness, it's also about learning and growing.
Turning a negative experience into a learning experience is a natural part of a life change.
You've learned what you need to do to make selling your house pre or post-divorce a productive outcome. With the division of assets, including your home, comes a unique opportunity to learn, let go of the past and look with anticipation to a new beginning!
Discover
your home's worth
online

for free in minutes!