A shift is happening in the real estate industry in Houston, Texas.
iBuyers are entering the Houston market in growing numbers, determined to gain real estate market share to secure a percentage of this booming new business model.
What is iBuying in real estate?
iBuying has created a significant shift in the real estate market because it simplifies the selling process, providing homeowners with the quickest and most convenient way to sell a house. There are local iBuyers in almost every market, and now national iBuyers are expanding into more markets as well.
iBuyers buy a home for a fair market value, minus the cost of cosmetic renovations, for an average 7% fee. While a real estate agent charges a slightly lower fee of 6%, the benefits of using iBuyers are clear. You don't have to do prep work to stage your house because there are no showings, you'll get an immediate all-cash offer, and the timeframe to sell your home is much shorter. So while you may get slightly less for your house than what you would on the open market, you'll have the quickest transaction at the best price.
iBuying is easy, so finding an iBuyer that works best for you should be easy too.
It began in the fall of 2018 when Opendoor, a San Francisco-based company, began buying houses in Houston.
Opendoor now boasts a collection of over 100 Houston properties that it can list for a profit online. Opendoor has shared that Houston is their most successful iBuyer market so far and allegedly averaged 1.5 contracts a day within their first month in the state!
Then came Offerpad, a Phoenix-based company that expanded to Houston in early 2019.
Offerpad was eager to capture their share of the Houston real estate market and position themselves as another option for buyers and sellers looking for the convenience of online real estate transactions.
Following this trend the real estate listing giant, Zillow, launched its iBuyer business model, Zillow Offers, in Houston, in an attempt to gain their share of the market.
And now, with the increasing number of iBuyers in Houston, even traditional real estate companies are starting to dabble in the iBuying business.
Interested in
your home's current market value?
Receive a free online

home value estimate!
So, what's causing iBuyers to focus in on Houston?
Convenience seems to be the driving force behind this thriving Houston real estate trend.
Houston iBuyers are capitalizing on convenience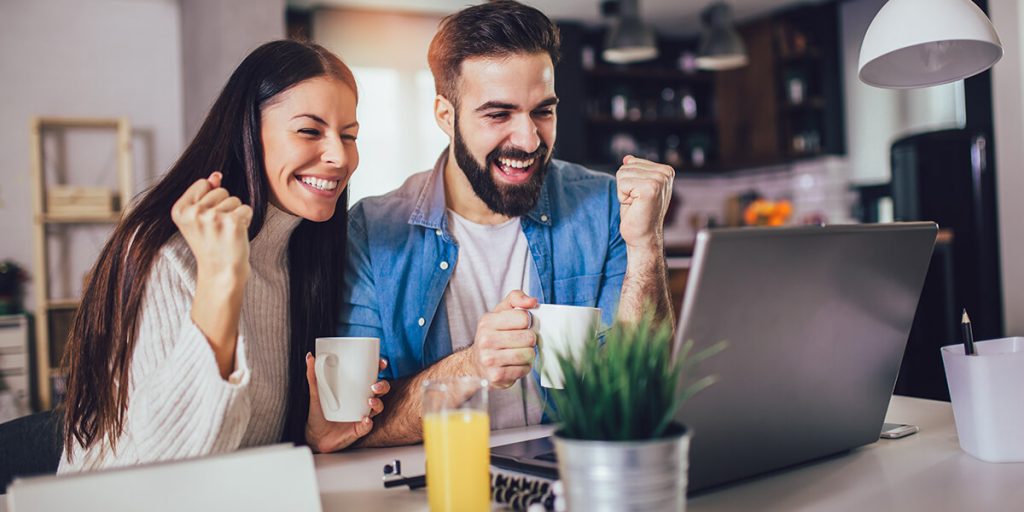 In a day and age when time is of the essence, anything that makes our lives simpler and easier seems to win over the market and the iBuyer movement appears to be no different.
Selling to an iBuyer is quite simply convenient.
These are just some of the perks that iBuyers are capitalizing on as they win over more and more real estate market share in Houston, Texas:
Sellers can have an offer on their house in as little as a few days.

There's no need for staging, painting, remodeling, or repairs. Sellers can get a cash offer on their house as it currently stands, without the need for costly, time-consuming upgrades.

The seller doesn't need to tidy up, clean, and constantly make plans for showings, and open houses.

iBuyers will typically arrange for a professional house inspector to visit the property before signing the contract, taking care of the inspection step for the seller.

Sellers are free to back out of the deal at any time, until the contract is signed.

The seller can choose the closing date, which can be as soon as 5 days, or as far out as 3 months.

Choosing to close quickly can save the seller thousands of dollars in mortgage payments.
Selling a home is usually considered to be a stressful experience, so it's hard to argue with the ease, speed, and convenience that the iBuying business model offers. iBuyers in Houston are leveraging that fact to their benefit, and yours.
But, convenience comes with a price tag, and the iBuyer model is more expensive than the traditional real estate sale, with fees as high as 13% of the price paid for the property.
But is the Houston iBuyer model actually more expensive?
If you look at baseline sales numbers, the iBuyer business model does involve higher fees. In fact, estimates now reveal that selling your home to iBuyers can cost you between $5,000 and $10,000 more, on average.
Statistics also note that sellers who choose to list their house online for iBuyers to purchase, and aren't taking the time to fix up their house and sell it in the traditional way, could be losing as much as 2 to 3 percent on the sale.
While those numbers make sense when examining pure sales data, they fail to consider the convenience factor.
Houston iBuyers have recognized the value of convenience and are doing well despite the higher fees they charge because they're factoring convenience into the equation.
Another benefit that Houston iBuyers are capitalizing on is the time savings they are able to provide sellers. This is a high-value factor, as property in the Houston area is taking longer to sell of late.
Time literally does equal money when your house is sitting idle on the market month after month, and the mortgage payments are stacking up.
When selling your house in the traditional way, there's also the cost of staging and cleaning for showings.
All in all, sellers may be paying higher fees to iBuyers, but when you factor in time and convenience, the price may be comparable to that of a traditional sale – at least iBuyers in Houston seem to be proving so.
The Houston iBuyer business is poised for expansive growth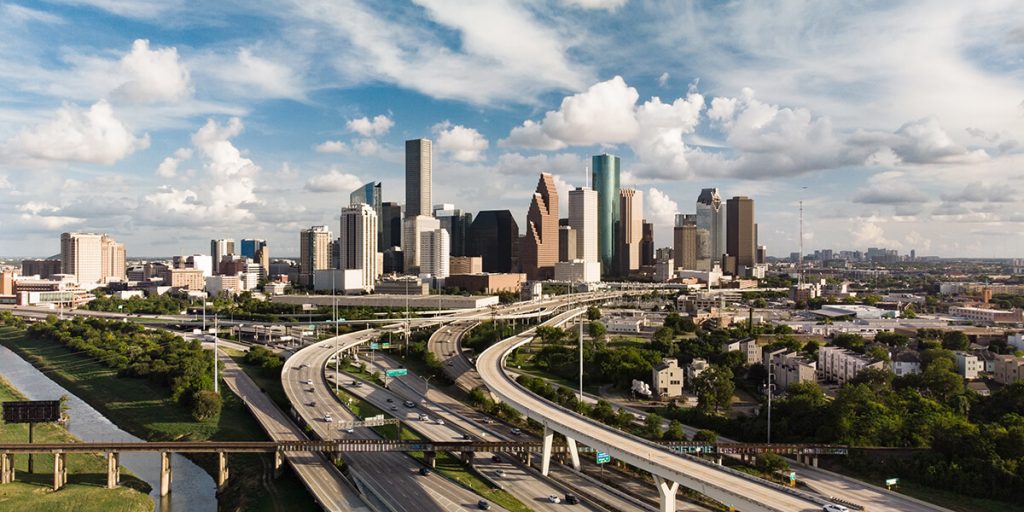 With the influx of iBuyers entering the Houston market, and the emerging trend of buying and selling real estate online, iBuying in Houston is positioned for massive growth and large profits.
Reports say that Zillow could earn as much as $1 billion annually if the company is able to gain just 5% of the iBuyer market in Houston alone.
And the good news for sellers…
The race for iBuyer market share in Houston is driving up prices.
iBuyers are paying more than they should to get their piece of the Houston real estate pie, but the prediction is that once these big-business iBuyers have a large enough segment of the market, prices will begin to level out again.
So, if you're thinking of selling your Houston home, going the iBuyer route might just be the perfect solution, at the perfect time.
Looking for
cash offers

on your home? You've come to

the right place!