The iBuyer industry is driven by real estate trends and automated home value assessments, so there's a reason behind the current iBuyer focus on Orlando, Florida. It's not just the moderate climate, proximity to beaches, and tourist-attracting adventure parks that are piquing iBuyer interests—it's the real estate market's stability and future projections.
What is iBuying?
iBuying is changing the residential real estate market in a big way. iBuying is the process of selling a house to an iBuyer quickly for an all-cash offer. Similar to house-flipping but in a fair market value way. Unlike the stereotypes of house flippers that want to get your house cheap and flip it, iBuyers today are national, sophisticated companies that deal in volume house buying and give fair market value for your house.
The process is simple with a national iBuyer like Zillow Offers, Opendoor and Offerpad. You simply go to their website and fill out an instant valuation form. The questions on the form will include: the size of your house, number of bedrooms and bathrooms, age of air and heat system (HVAC), age of the roof, any improvements, and whether it has a pool or acreage.
Once you submit that form with the details of your house, you'll get a valuation and soft offer for your house. A representative may call you to discuss more details or help you with the process. Next a representative will come to your house to do a quick inspection to make sure your house falls within the parameters of their IBuying model. You'll then get a formal offer and if you accept, you'll sign closing documents online and receive their all cash offer.
Why iBuyer presence is growing in Orlando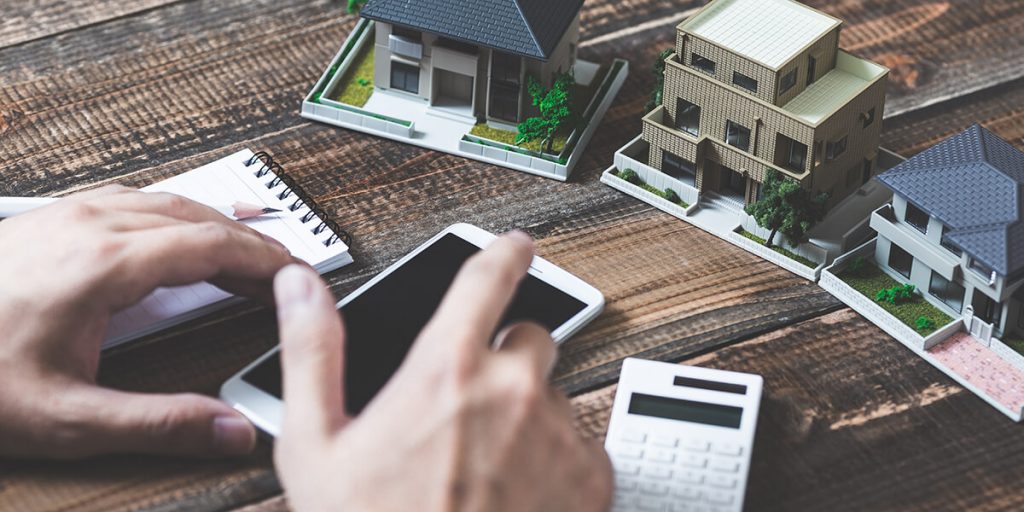 The Orlando real estate market is an iBuyer paradise for 2 main reasons:
1. The median home value.
2. The rise of home values (and the prediction that this trend will continue).
The median home value in Orlando, Florida falls nicely in the range that iBuyers like to purchase in. With a median home value of approximately $250,000, the majority of homes for sale in the city are not overly risky for Orlando iBuyers to purchase sight unseen.
Discover
your home's worth
online

for free in minutes!
Zillow also noted that home values in Orlando have risen by 4% year-over-year and predicts there will be a 1.8% increase in home values over the coming year. These numbers reflect a healthy real estate market and a safe bet for iBuyers who are looking to turn homes quickly for a profit.
Of course these factors all focus on Orlando iBuyers, not people like you who might be looking to sell your house in Orlando, so what about the consumer?
What iBuyer presence in Orlando means for consumers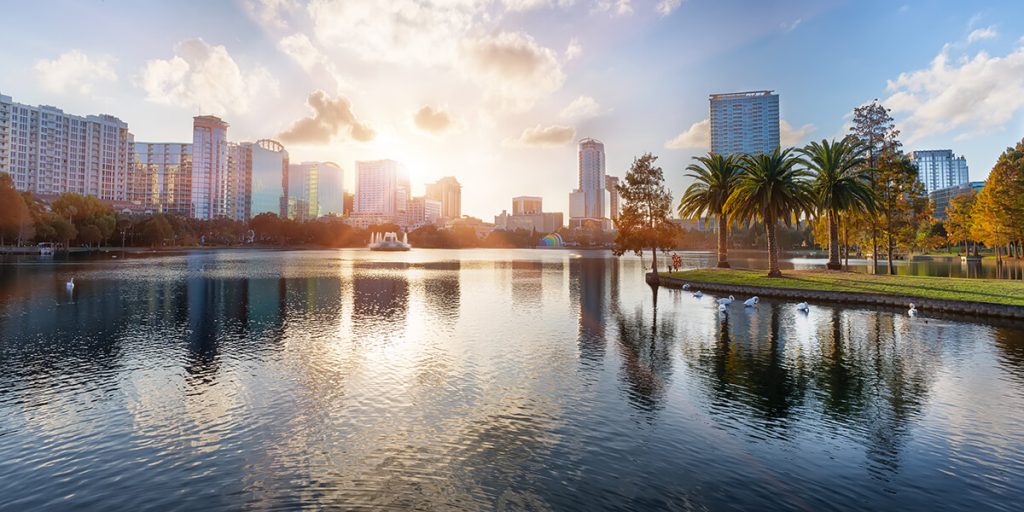 Generally when there is a hot real estate market it's great for sellers and not as ideal for buyers. The iBuyer model is changing this up a bit.
If you're selling your house in Orlando, you now have a new way of doing so, thanks to iBuyers. You can even sell your house for cash. This is particularly great news for sellers who need to sell fast, don't want to invest time and money in upgrades, and don't want to hassle with showings.
Selling through iBuying rather than going the traditional real estate listing path is a lot more convenient and most people are happy to pay slightly higher fees for convenience.
As Zillow's Brand President, Jeremy Wacksman says: "In a world of on-demand everything, people want ease."
The other great impact for sellers in Orlando is that with the new competition in the market—thanks to the local and national Orlando iBuyers who are buying up real estate in the area—demand is high.
On the flip side for buyers in Orlando, the increase in iBuyer presence means there is a lot of competition. That said, buyers should feel confident in purchasing a home in Orlando given that iBuyers are placing so much trust in the market.
Those looking to buy a home in Orlando now also have a new way of purchasing via the iBuyer platforms. Many iBuyers now also offer financing options. Plus, since iBuyers are buying houses sight unseen and want to re-sell fast, Florida buyers can find great deals.
Since Orlando iBuyers are having such an impact on the city's real estate market, let's take a closer look at who these iBuyers are:
The who's who of Orlando iBuyers right now
Opendoor moved into the Orlando market at the end of 2017 and has steadily purchased houses in the area ever since. Joined by Offerpad, another national iBuyer, the two platforms are said to represent approximately 3% of all sales in Orlando.
Zillow then followed. In June, 2019, Zillow Offers expanded to Orlando, Florida, making the Disney-city Zillow's 11th iBuyer market. Jeremy Wacksman commented that Zillow is thrilled to be "providing Floridians with a better way to buy and sell homes."
With all three major iBuyers now focused on Orlando, the city will no-doubt attract the attention of other iBuyers as well. This iBuyer trend places emphasis on home valuation, so if you are selling your house in Orlando, it's more important than ever to understand home value assessments.
Understanding Orlando Home Value Assessments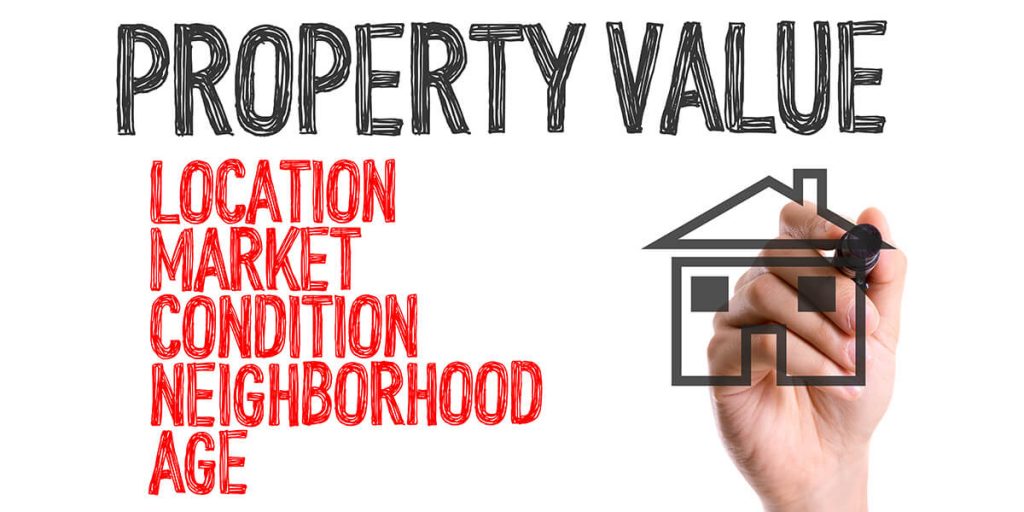 One of the most involved steps in the selling process is home valuation and it's a very big deal to both buyers and sellers, so it's worth taking the time to understand.
If you have a house for sale in Orlando, do your research on home value assessments so you know that you're getting a fair deal.
Home value is largely determined by these 7 factors:
Location. This includes neighborhood factors, such as proximity to schools, employment, and recreational activities.


House size. Number of bedrooms, bathrooms, and total square footage. This also considers space that is usable, versus space that isn't.


House age. This typically lends clues to the age of plumbing, electrical, appliances, and so on, that may require replacements in the near future.


House condition. Well-kept and move-in ready homes will typically have a higher value.


House upgrades. The newer the house looks the more likely it is to get a high valuation. Finished basements can also add to a home's value.


Neighborhood comparison. Home valuation also takes into account what other houses nearby have sold for, and are selling for.


The local market. The number of other properties for sale in your area and the number of buyers active in your market also affects your home's value. The more demand there is, the better the price you're likely to get for your house.
Traditional real estate agents determine home value by combining a manual assessment of your house with a review of comparisons in your area.
iBuyers have automated home value assessments to provide a very accurate estimate of what they think your home is worth, without actually seeing it. This has pros and cons. Without seeing your home, iBuyers can miss things like upgrades, which could increase your home value, but they could also not see poor conditions, and you might end up getting a great price for your house.
iBuyer.com provides sellers with a handy tool that provides an accurate read on the probable value of your home, by pulling in data from local and national iBuyers and showing you the price you should get for your house. It's a great, easy way to see what your home value will likely be if you choose to sell to an Orlando iBuyer.
Selling your Orlando house to an iBuyer
Tucker Merrihew, podcast host and owner of TTM Development Company shared a great comparison on Episode 4 of the iBuyer.com podcast: "You can take your car and go turn it into a car lot and get you know, a slightly less price for it than you would if you went on Craigslist and dealt with all the Craigers and all the people coming over and tire kickers and people wasting your time….you can expedite that process by taking a little less for your car, and a lot of people choose to do that."
The same applies to selling your house to an iBuyer. It's very convenient, and you can sell your house for cash.
If you're looking to sell your house fast in Orlando, then the iBuyer path much just be the best option for you.
Looking for
cash offers

on your home? You've come to

the right place!