Imagine this; you've got a great job offer in a different city. 9% of people move for new jobs or job relocations, and you've become a part of that percentile.

There's a lot to do, and you'll be pressed for time to do it. So how can you sell your house, pack up all your belongings, and move in such a short time?  
This guide will walk you through the steps you need to figure out your options, and sell your house fast so you can begin the next chapter of your career.
This first step starts with negotiating your job relocation package, if the company offers one. Is your employer buying your house? Or using a 3rd party relocation company to buy your home? Will they pay for an apartment rental in a new city while you commute or look for a new house? Ask for moving expenses, including packing, walking, and unpacking.


Find out what type of housing market you're in, and what type of housing market you'll be moving to. If the market where you live is not a sellers' market, make sure your house is ready and priced to sell. If you're moving to a market where there's a shortage of housing, and it's a sellers' market, then you may have to down-size to get the neighborhood or commute you want. It's a good idea to do some research before you accept the job offer.


Figure out your timing. How long do you have to relocate and start your new job? This is a part of your employment negotiations. Your employer may help assist with packing and moving, or paying your rent and travel expenses to house hunt in a new city.


Assess the condition of your house. Every house has some wear and tear from daily life, but make sure to examine your house with a critical eye to see what needs fixing or upgrading. Also be sure to remove any personal items of yours that you don't plan on leaving in the home once it's sold.


Prep your house to sell fast. Make your house is neutral and inviting to a home buyer. Low-cost cosmetic upgrades may include a fresh coat of paint, deep-cleaning of carpets and floors, light fixture updates, power-washing decks, driveways, and entrances. Don't forget to spruce up the landscaping as well.


Choose how you're going to sell your house. Will it be as an (FSBO), a real estate agent, or an iBuyer? If you need a fast sale, you should consider iBuying.


Prepare your paperwork for a house sale and closing. These will include things such as title and ownership of your house, mortgage and finance documents, tax records, appraisal, renovation invoices, and so forth.


Negotiate an offer on your house. If you have someone that's putting in an offer, take it seriously and evaluate it thoroughly. Study any contingencies in the offer to see if they are deal-breakers or if they can be negotiated. Remember, this is a time of give and take. Be clear in communicating what your needs are.


Now it's time to move. If you've pre-packed while decluttering your house, then you're already ahead! Use this as an opportunity to let go of the things that no longer serve you.
Have you lost your job?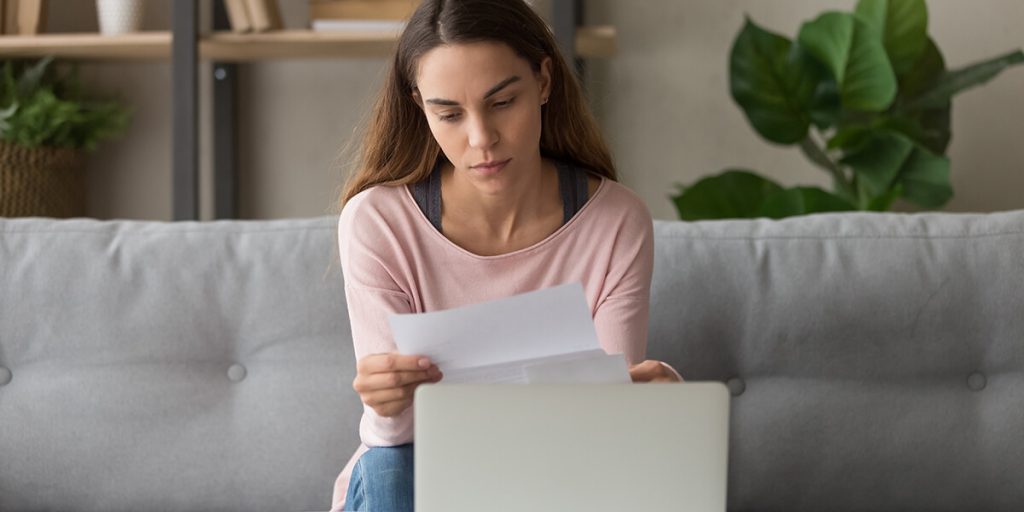 Losing your job can be sudden and surprising, or slow and painful. Either way, it's one of the most stressful things you can go through. We're here to help you navigate this time of uncertainty.

Listed below are the steps to take in order to sell your house fast, in the case of a job loss.
Check your finances, and create a baseline of where you stand financially. The rule of thumb is to have at least 3 to 6 months of expenses for emergencies, which include a job loss.

If it's a tough job market, or you have more serious family obligations, then that amount should be more. The goal is to preserve what emergency savings you have while looking for a new job. If you qualify for unemployment benefits, don't wait.

Register for benefits online immediately since it takes time to process each claim. If you can pick up some easy part-time work for quick cash, it's worth considering.


Research the housing market to see whether it's a buyers' or sellers' market. If you live in a sellers' market, that means you won't have to do much to get top dollar for your house.

If it's a buyers' market, you'll need to make sure it looks and shows well to prospective buyers.


Determine your housing options. Is now a good time to downsize and try something new? Do you need to stay in the same school district for your children? Where will you be looking for a new job? Will it be local or another city or both? Is this an opportunity to move somewhere you've always wanted to live?

These are the questions you need to ask yourself.


Assess the value of your house, and determine how much money you'll walk away with when you sell it. Look at the houses in your neighborhood, and see what they've sold for.


Time to declutter. It's a great opportunity to let go of the things you don't need or use, by donating them to organizations that can use them for example. Or, you can have a yard sale and get extra cash for your old belongings.


Prep your house to sell. It's time to look at your house as a potential buyer would. Painting, taking out old carpet, updating light fixtures and other minor repairs, let the prospective buyer focus on the appealing parts of the home.


Choose how you're going to sell your house; this depends upon your timing. In the case of a job loss, you may need to move quickly to get your investment out of the house.

An iBuyer will buy your house fast, with an all-cash offer, do minor repairs, and sell the house through their selling network. Get a free estimate valuation range of what you can expect iBuyers to pay for your house.


Prepare the paperwork you'll need once the house sells. You'll need documents including your original sales contract with the purchase price.

You'll also need any documents related to the title and ownership of your house, mortgage and finance documents, tax records, appraisal, and renovations invoices.

Include your homeowner's insurance plan, home repair and maintenance records, manuals and appliance warranties, and HOA documents, if you live in a HOA community.


Negotiate an offer to buy your house. If the offer is not what you can live with, then give counter-offers until you both agree on a sale price.


Find out as much as you can about the prospective buyer. Do they need to close quickly? Are their finances already-in-place, or are they contingent upon a loan approval or selling their own house?


Close and move. Use your real estate lawyer, or title company, to advise you and answer any questions you have before and during closing.

Whether you go through the physical moving process yourself, with the help of friends, or with a professional moving company, choose the option that works best for your budget and time constraints.
Have you quit your job?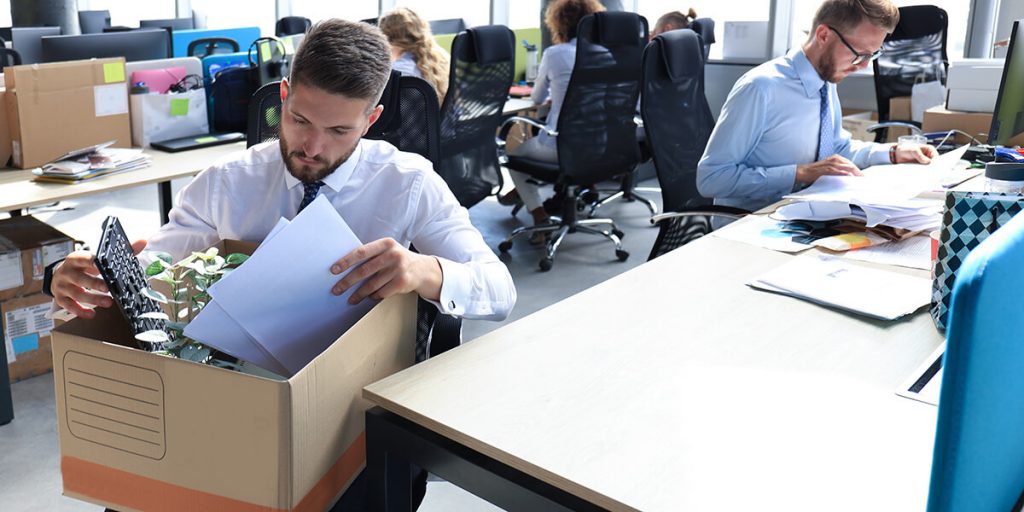 Life can often throw curve balls, while some changes are self-decided, like quitting your job. Maybe you quit to embark on a new career, or maybe you need to become a full-time caretaker or parent.

Maybe you want to downsize to a Tiny House or be more mobile by being a renter. Regardless, your new path in life can't truly begin until your house is sold. With the steps below, we can help guide you to obtaining your new goals quick.
Plan your budget and see how selling your house will help you make this major change. Assess your savings, and plan on what you'll need to do to meet your monthly expenses. Have a solid emergency fund, and don't be hesitant to be creative on ways to travel and save money or earn an income.


As always; check the buyer and sellers market. In a sellers' market, you'll get top dollar for your house and often with fewer repairs needed to market it. Some buyers will take the house "as-is", because of the competition for fewer houses. If it's a buyers' market, then you will have to work harder to sell your house due to competition with other houses on the market.


Find out where you'll move to once your house sells. Is there a dream place you've always wanted to live in? Are you looking for a temporary place, so you can be nomadic and travel? Do you want to live with relatives to be a care-giver? You'll need to ask yourself these questions while finding your new home.


Assess your house for repairs and renovations that will help your home sell quickly. Cosmetic changes are essential to selling. Remember, you'll have less than 5 seconds to make a first impression, so make it a great one!


Pre-pack and de-clutter so that the house shows at its best. Pack any personal possessions, family photos, and family artwork. You'll want the potential buyer to see themselves living in your house, instead of you.


Choose how you're going to sell your house. You can use a real estate agent, sell the house yourself as a For Sale by Owner (FSBO), or list your house with an iBuyer. If you need to sell your house fast, then you should consider an iBuyer.


Gather the paperwork you'll need for a house sale and closing. Your real estate attorney or title company will answer any questions you have.


Negotiate an offer to buy your house. Remember, the offer is only the first step in the negotiating process. Don't impulsively counteroffer, and take the time to consider what you'll need out of your home sale. Your goal should be a win-win for you and the buyer.


Close on the house and move. You've prepared your closing documents, so closing should be a smooth process.
Cash offers

on your home? You're in

the right place!